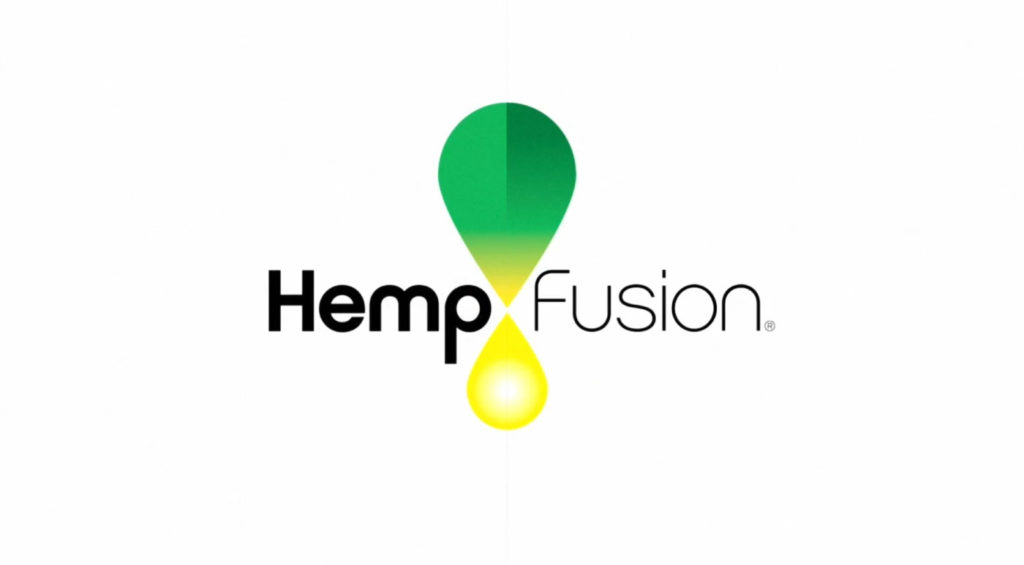 Cannabidiol, a component of the hemp and cannabis plants, has been linked to many potential health benefits. People use oils and other products that contain this natural compound to relieve their pain, to help them experience a reduction in anxiety-related symptoms, and even to boost energy.
Due to scientific research behind this compound, most companies that focus on hemp oil try to extract as much cannabidiol from these plants while trying to also minimize users' exposure to other compounds. What many do not realize is taht there are other compounds in the hemp plant that can be beneficial as well. 
This is what sets Hemp Fusion apart from other CBD companies. Hemp Fusion focuses on providing hemp oil that primarily takes advantage of cannabidiol compounds, but they also know that the right combination of terpenes and cannabinoids can help users experience greater benefits from these products.
Table of Contents
Hemp Fusion Company Overview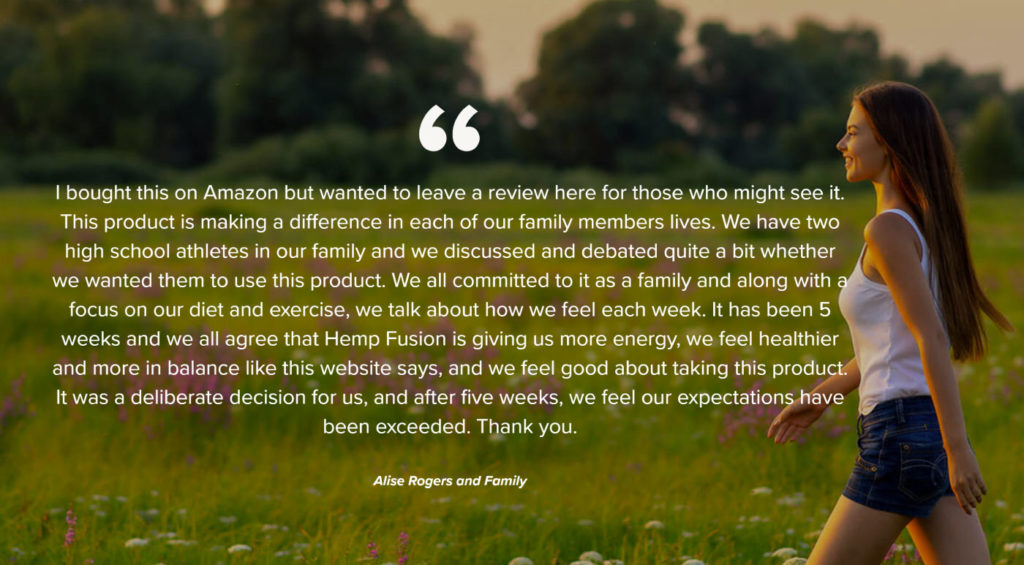 Hemp Fusion is a company that specializes in the production of hemp-based CBD oils. In addition to producing oils and tinctures, the company also has a selection of other products—something for every person who wants to give CBD oils a try.
Hemp Fusion, headquartered in Roswell, Georgia, has a website where customers can place orders and learn about its products. In addition to the website, customers can also purchase Hemp Fusion products at certain retail stores.
Hemp Fusion Laboratory Tests and Certificates
According to the Hemp Fusion website, all of the CBD products that the company produces go through third-party laboratory testing. While the company does make these claims, we did not find any links to those laboratory certificates.
Without providing the customer access to these laboratory certificates, it is hard to know whether any type of heavy metals or synthetic compounds may be present in the products. Certificates of analysis also offer a cannabinoid profile as well as an overview of all ingredients in the oils. Customers are encouraged to contact the company directly for a copy of these certificates.
Hemp Fusion Product Range
Hemp Fusion produces products that fall within five different categories, each one providing a specific function or benefit, ensuring a more targeted approach for various results. Customers should consider their needs and then choose the category of products best suited to meet them.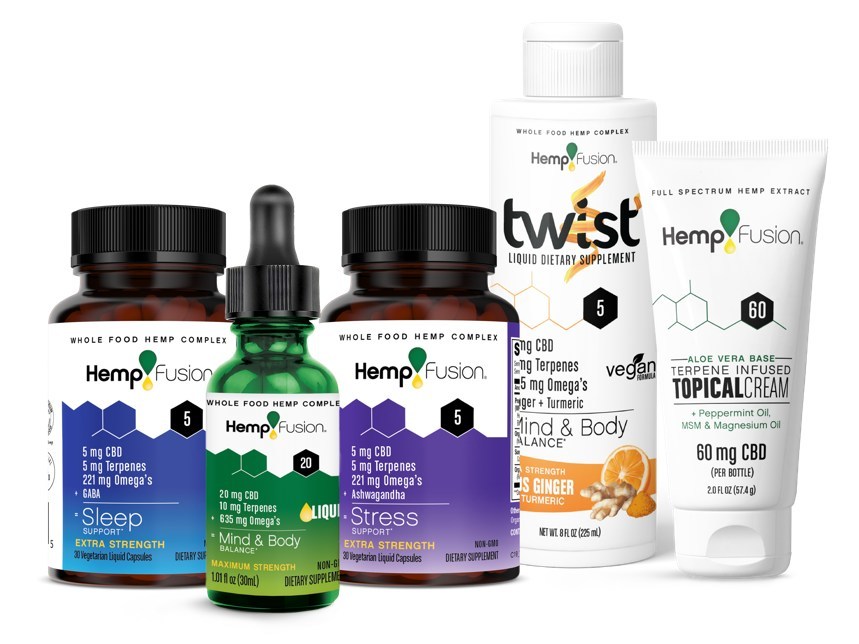 The product lines available from Hemp Fusion include:
The first three are a line of products that combine hemp extracts with additional natural extracts designed to help the customer experience an improvement in their sleep, stress reduction, and a boost to the customer's energy levels.
Hemp Fusion Product Pricing
We found that Hemp Fusion provides some of the most affordable options on the market. Pricing for its products range from $19.99 up to $79.99.
Hemp Fusion Shipping Policies
Currently, Hemp Fusion only offers shipping to customers in the U.S. All orders come with free ground shipping, regardless of the order's value. Hemp Fusion's products are also sold in certain retail shops throughout the country.
Hemp Fusion Return Policy
All Hemp Fusion sales are final. The company doesn't offer a return policy or satisfaction guarantee. So, be sure you want these products before you make your purchase.
Customer Reviews and Opinions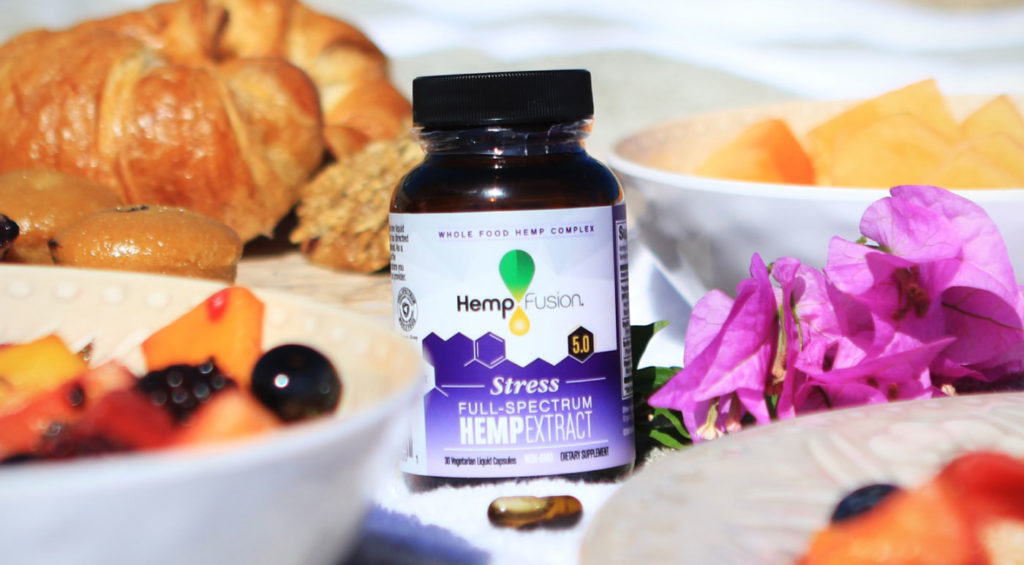 To determine how effective a particular company's CBD oil products really are, it is always important to consult customer reviews. These reviews help new customers gain unbiased insight into how a brand's products have helped other customers who've used the items.
The good thing about Hemp Fusion is that the company has a presence on Facebook. Here, several people provided reviews of Hemp Fusion's products. We also found that most of these reviews are positive.
Below is an overview of some reviews and recommendations that past customers have left on Hemp Fusion's Facebook page*:
"I have been using [the product for] stress for … over two months. I slowly reduced my anxiety medicine with doctor approval and have not taken any more since November, and I am feeling great. I am feeling great and will continue to use it. I also use the regular one 5.0 with the green label."
"I've tried many things over the course of my 50-year life. There's never been one single product that has affected so many different facets of my life for my mood to my hormones to my energy levels to my mental clarity!"
"… This is a product that truly helps! I wish I had a before photo! Because my after the photo is nothing but smiles and the strength that helps me every day!"
*These reviews have been edited for grammar and clarity.
Final Verdict
Hemp Fusion takes quality seriously and does something unique with CBD oil. In addition to cannabidiol compounds, the company provides a more diverse range of cannabinoids and terpenes in its products. In turn, customers report better results when using Hemp Fusion products. All products offered by Hemp Fusion undergo third-party laboratory testing, and customers do seem to have a very positive response to the brand's CBD oils.