Such is the increasing awareness of the benefits of CBD, that it's available in beverage form! But if you're looking for a wide variety of CBD-infused products, then you should consider licensed CBD shops. These shops offer safe, effective, and quality CBD products that contain the legal limit set by the federal and state governments.
But like all modern products, moderation combined with proper use is the key to enjoying CBD products to the fullest. Be an informed consumer, make smart choices, and ensure a better, healthier CBD lifestyle!

Legal Status of CBD in Tennessee
Finding the Best Places to Buy CBD
Legal Status of CBD in Tennessee
Under current federal and state legislation, CBD products with 0.3% or less THC are considered legal for manufacture, sale, and consumption.
But industrial hemp from which CBD products are derived, as well as marijuana, a Schedule 1 substance, looks, feels, and smells the same! Even trained eyes cannot immediately tell the difference. This can become a challenge for first-time users who want to enjoy CBD's health benefits without running afoul of the law.
The sensible solution: Find CBD shops that offer products containing the legal limit! This is easier with the list of CBD shops, as well as smoke and head shops featured below.
There's also another way of telling whether a supposedly CBD-infused product is made from industrial hemp or marijuana. If you feel the symptoms of a "high," such as feelings of euphoria, relaxation, and amusement, then it's likely a marijuana-based product. But if you feel less pain, and are more relaxed, then it's likely a CBD product.
Doctor's prescriptions aren't necessary when buying and using CBD products with 0.3% or fewer THC concentrations. These can be bought as over-the-counter products provided you're of legal age; proof of identification may be required. But if you have an underlying medical condition or have health concerns, you should consider consulting your doctor first.
The no-prescription rule, however, has its exceptions. Tennessee residents can buy and use CBD oils and tinctures with up to 0.9% THC under specific conditions.
Patients with epilepsy whose condition can be improved with the use of CBD, but a licensed doctor must issue the prescription
Patients issued a legal order for its use
Patients in university-led clinical studies
For healthy individuals who want relief from chronic pain, inflammation, and insomnia, among others, it's pretty easy to get your hands on CBD products in Nashville – no prescription needed. Simply walk in the door, ask the staff for information, and buy suitable products for your specific needs.

Finding the Best Places to Buy CBD
But careful planning is also crucial in getting the best CBD products from reliable shops, and online retailers. Here's what you should consider in finding the best CBD places.
Ask yourself about the reasons for your interest in CBD
While CBD has numerous possible health benefits, from the relief of pain, insomnia, and anxiety to the management of epilepsy, it isn't a magic bullet. You must then consider both its possibilities and limitations that, in turn, will result in setting realistic expectations.
You should remember that its significant beneficial effects won't manifest on the first day of use, not even after a couple of days. You will likely be able to feel its effects after a few days of regular and proper use. You can then use it as needed or regularly, depending on the benefits you're looking for.
Quick-relief, nonetheless, can be experienced with certain CBD products. For anxiety, and muscle cramps, for example, CBD in vape form is the best for near-immediate relief. But for non-smokers or non-vapers, sublingual oil drops are a great substitute.
Topical products, such as creams, rubs, and lotions, have varying speeds from person to person. You may feel the soothing relief in minutes or hours, depending on your unique physiology. CBD edibles, however, have a more predictable speed – about 30 minutes after ingestion, you may feel their effects.
Once you know why you want to take CBD, you can decide on its best form. You can also discuss the pros, and cons of each form with the CBD staff. Tip: If a staff member provides sufficient information about the CBD products, even when you've been in Q&A mode for several minutes, then it's probably a good shop.
Ask the staff about the THC concentration in the products
Again, the CBD products must have 0.3% THC or less for these to be legal for consumption. Shops that offer CBD products with more than 0.3% THC content without a doctor's prescription, and other documentation are suspicious, and shady. Better walk away even when you're offered discounts, and freebies lest you find yourself in trouble.
Asking about the THC concentrations, furthermore, isn't just about the law. You could be more sensitive than other people to the psychoactive effects of THC, such as psychomotor impairment and hallucinations. You must then use hemp-derived CBD oils, tinctures, and edibles, not the flowers.
Ask where the hemp was grown
The source of the hemp itself is important since soil and other environmental factors can have significant effects on its THC concentrations. Tennessee has numerous government-approved hemp plantations like Mountain Hemp Farms, Happy Hemp Farmacy, and Half Hill Farm.
Ask for the certificate of analysis (COA)
Every quality CBD product has a COA, a document displaying the product's THC and CBD levels, among other relevant information. In many cases, QR codes are used, so it becomes easier for consumers to check the COA online, usually on the manufacturer's website. However, be cautious of manufacturers and sellers who refuse to provide COA information, including links.
Since you're asking for COAs, you should also check the CBD products' labels. The labels should contain the list of ingredients, strength or concentration, recommended use, and brand, manufacturer, and contact information. The information may also be printed on the paper packaging and pamphlet, but it should be there for consumers' information.
With these things in mind, the featured shops were chosen based on the following criteria:
Must have the proper licensing and permits from the local government or regulatory bodies to sell CBD products and related items
Must offer a wide range of CBD products as well as smoke, vape, and head products that have been tested for safety, quality, and efficacy
Must provide satisfactory customer service, including providing sufficient information in a friendly manner
Indeed, the enjoyment of CBD products, and their health benefits is as much about the products as it is about the people behind them!

Best CBD Shops in Nashville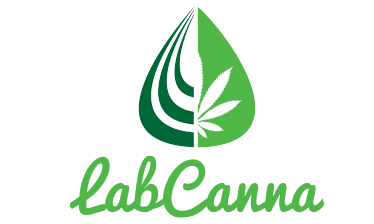 1006 Gallatin Ave Nashville, TN 37206

(615) 835-3474
Since it was established in January 2016, LabCanna continues to be a trailblazer in Tennessee's CBD industry. Its many firsts include Tennessee's first hemp grower, and processing licenses, aside from the industry-recognized TenneCBD product line. More recently, it was voted as the Best CBD Retailer in 2019, and 2020 during the Best of Nashville competition by Nashville Scene.
Its 6,000-square foot facility, which serves as an indoor grow facility, and genetics research center, is also at the forefront of hemp and CBD research. Agricultural experts work on the cultivation of the best smokeable flowers and the perfection of seed genetics.
While this behind-the-scenes goings-on is commendable, LabCanna East is also known for its retail locations and the business's face. First off, it's a pet-friendly establishment, so dogs and cats are allowed in the store. With customers also looking for pet-safe CBD products, it's a welcome aspect.
The retail location has a cool, chic, and comfortable vibe that attracts people from all walks of life who share a common love for CBD products. The well-lighted shelves showcased rows upon rows of CBD products and related accessories, including:
Edibles like candies, gummies, and honey, even CBD water
Topical CBD
TenneCBD products
Capsules, and supplements
Tinctures
Tea
Flowers
Pet products
Delta 8 products
LabCanna also carries several reputable brands that add variety to its in-house products. The brands include cbdMD, Center Hill Farms, and Kannastör.
As it befits its reputation for being the best in Tennessee, LabCanna also ensures that its customers get reliable information on all matters regarding CBD. The staff is knowledgeable, friendly, and helpful when choosing the best products for every customer's unique needs.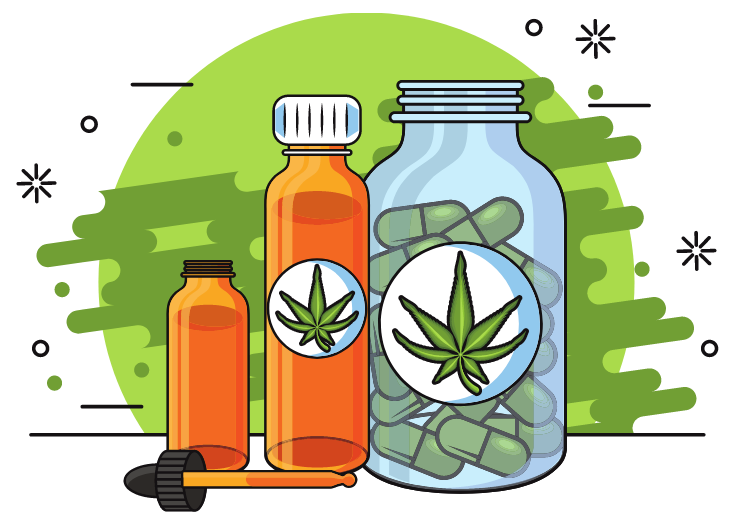 300 White Bridge Pike Ste., Nashville, TN 37209

(615) 953-7679
Perfect Plant Hemp Co. promotes greater awareness of CBD by providing consumers with the best products, customer service, and information. Its staff members ensure that every customer who walks in will be provided with these trio of products and services from its retail location. The result: It's among Nashville's premier CBD stores!
Every CBD product displayed on its shelves has been tested in a third-party laboratory and issued a QR code from which their COAs can be accessed. This means that the CBD products are safe for consumption, comply with applicable federal and state laws, and effectively manage many health conditions.
The wide variety of products sold here includes:
Bath and body products (bath bombs, bath soak, and body butter)
Tinctures
Hemp flowers (grapefruit, bubba kush, and rhubarb pie)
Edibles (gummies and chocolates)
Topicals (creams and rubs)
These are all available as over-the-counter products, thanks to their <0.3% THC concentration. But if you're a newbie or have questions, you will get helpful answers from the staff.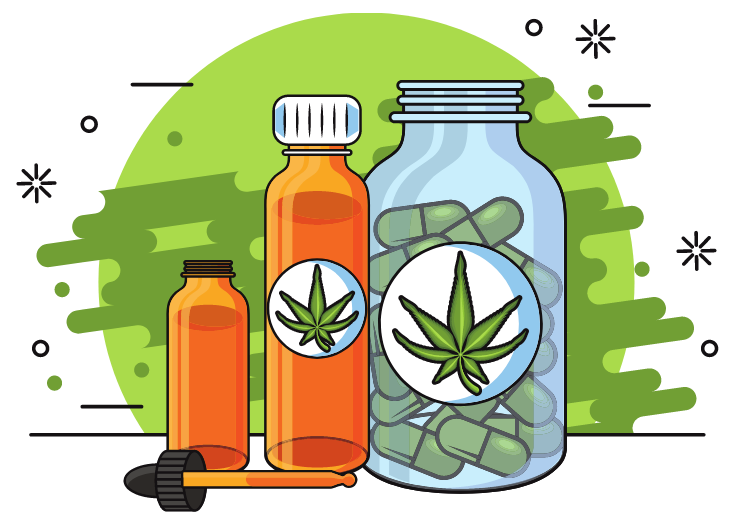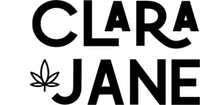 1132 4th Ave S Nashville, TN 37210

(615) 431-1687
Clara Jane's shop may be cozy, but it's the reason that customers flock to it! With its comfortable vibe, nice seating spaces, and good music, it's a great place to make new connections with fellow CBD enthusiasts. In addition, it's a retail location that invites multiple visits because it's such a chill place to be.
But if you can't make it to its shop, you can also buy its products from its website. There are also several useful resources, and information about CBD on it. Think of these resources as a good substitute for the knowledgeable staff in the retail store.
The impressive variety of CBD products include:
Delta 8 THC
Oils and tinctures
Edibles including gummies
Topicals like lotions, and creams
Bath bombs
Flowers
Dog treats, and oil
Pre-rolls
Since CBD may also be inhaled, vape cartridges and smokeware are also available. These products have all been tested by independent laboratories for safety, quality, and efficacy. These are also placed in attractive eco-friendly packagings, such as paper bags and easy-to-use individual tubes for the CBD pre-rolls.
Tip: Look for the tech sheets about the strains on its website. The information includes the type of strain, potency, and flavor profile, and its common effects.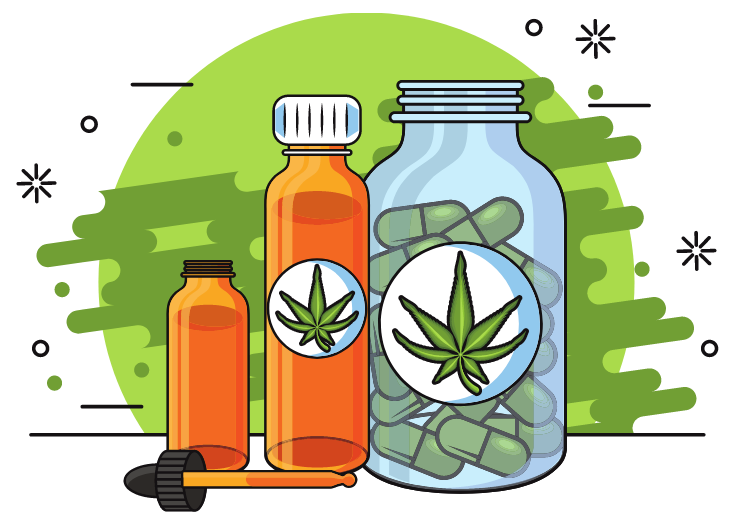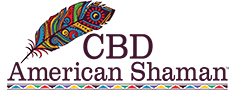 925 Gallatin Ave Ste 103 Nashville, TN 37206

(615) 920-5595
Aside from being safe and effective, CBD American Shaman's terpene-rich CBD oils are gluten-free products. This is great news for people with gluten sensitivity but who want to enjoy CBD's benefits. But take note that the edible items aren't guaranteed gluten-free, so it may be best to stick with the CBD oils.
Every bottle of CBD oil has also been tested using the industry's gold standard – Ultra Performance Convergence Chromatography. This means that the oils are free from contaminants and contain less than the 0.3% THC legal limit. In addition, of course, these have also been tested for their efficacy in the adjunct treatment of pain, anxiety, and depression, to name a few conditions.
As part of its thrust to spread CBD love, the company has a Compassionate Care program that offers discounts to veterans, low-income, and in-need customers. But its pricing structure is already competitive, so customers have the assurance that they are getting the best value for their money.
There are numerous CBD products to choose from as well:
Delta 8 THC
Oils and tinctures
Edibles (Tea, water, candy, and gummies)
Topicals
Hemp flowers
Vape, and smokables
Plus, it has a generous money-back guarantee policy. If you're not satisfied with your ordered products, you can request a refund within 45 days after your online order.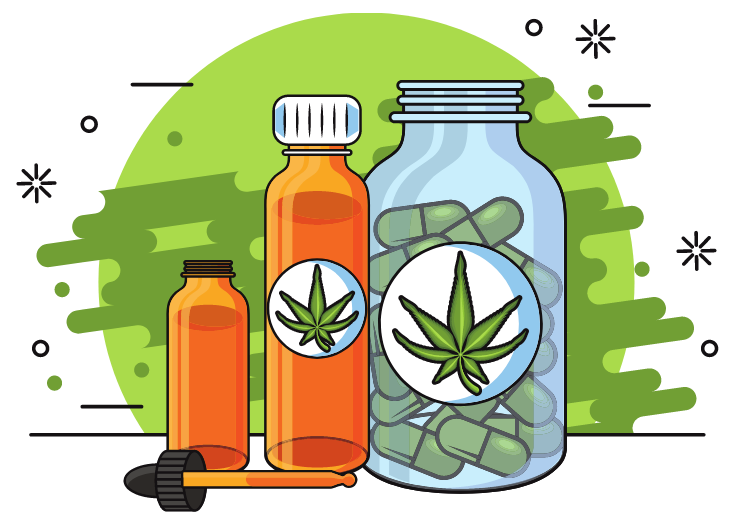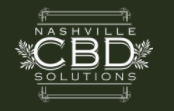 4004 Hillsboro Pike Unit 150R, Nashville, TN 37215

(615) 942-5264
Just as its name implies, Nashville CBD Solutions provides products and services to satisfy your CBD needs and wants. The unbeatable experience starts when you walk into its retail shop, a place with a relaxing ambiance. The comfortable seating area has several plush couches that make waiting for your order more enjoyable.
The product lines are wide-ranging enough to satisfy the needs of newbies, veterans, and occasional users.
Oils and tinctures including TenneCBD
Topical products (Anti-inflammatory cream and turmeric pain stick)
Edibles (Gummies, candies, and tea)
Beauty products (Bath bomb, soap, lotion, face cream, and lip balm)
Pet-safe products (Dog treats and bacon-flavored oil)
Cloud (Cartridges, flowers, concentrates, pre-roll, and vapes)
Water-soluble
The staff members are always courteous, friendly, and helpful, not to mention that they don't pressure customers into buying anything.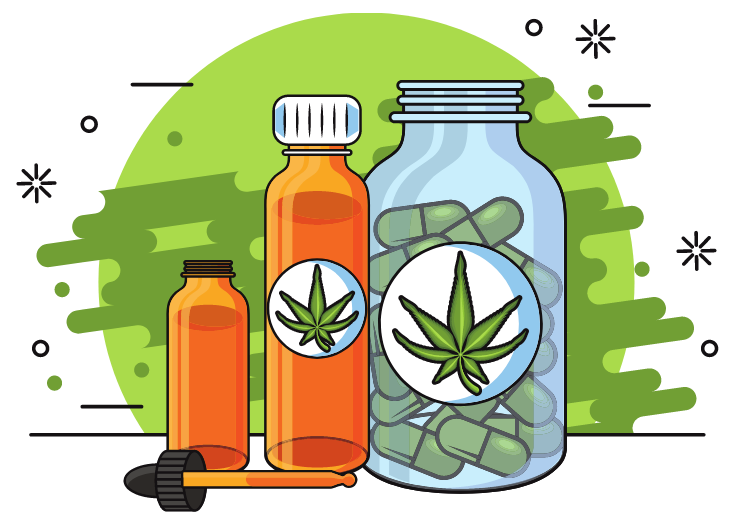 708 4th Ave N. Nashville, TN 37219

(615) 429-4842
David Duncan, the owner of the Music City Hemp Store, isn't just a CBD advocate. He's also a well-known songwriter who has written for Buddy Jewell, Lorrie Morgan, and Curtis Salgado, as well as a respected singer in his own right. He opened his CBD store in 2018 to promote hope, healing, and a sense of community in Nashville and Middle Tennessee.
The CBD products sold here are made from locally grown hemp, an initiative designed to provide a livelihood to local growers and make a positive impact on the community. The bottom line: You're not just getting excellent CBD products; you're also helping the community!
The products on sale include:
Hemp extracts
Oils, and tinctures
Topicals like pain cream
Pet-safe products
The store gets supplies from several Tennessee homegrown brands, including Tennessee Homegrown, Veteran Grown, and Lazarus Naturals.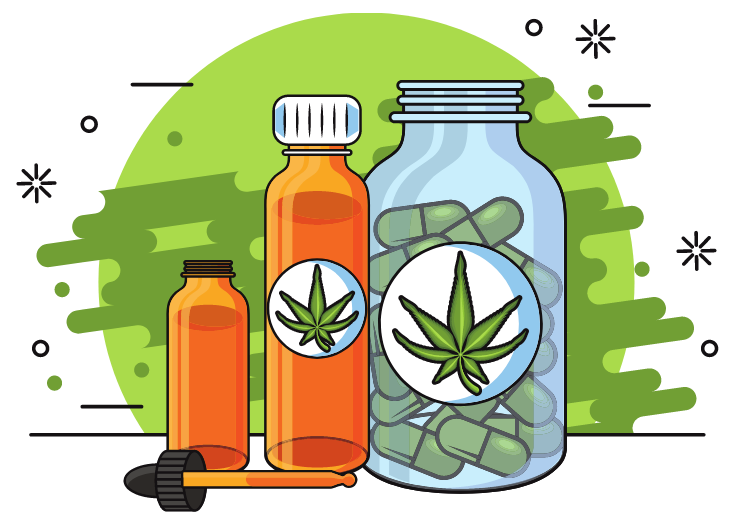 2111 Belcourt Avenue, Suite 101, Nashville, TN 37212

(615) 866-9545
Anzie Blue's appeal lies in its welcoming facade and a coffee shop ambiance that attracts people looking for the cafe experience. But while it serves meals and snacks for brunch and lunch, as well as coffee and cocktails, it's also known for its CBD products. Think about it as a place where mainstream comfort food meets the CBD lifestyle.
The CBD products include:
Tinctures
Gummies
Bath, and body products
Anzie Blue takes pride in its farm-to-bottle control over its CBD products. Every bottle sold in its store has the Anzie Blue hand, from the hemp harvest to the final packaging. Every product also has COAs that attest to its third-party testing and, thus, its premium quality.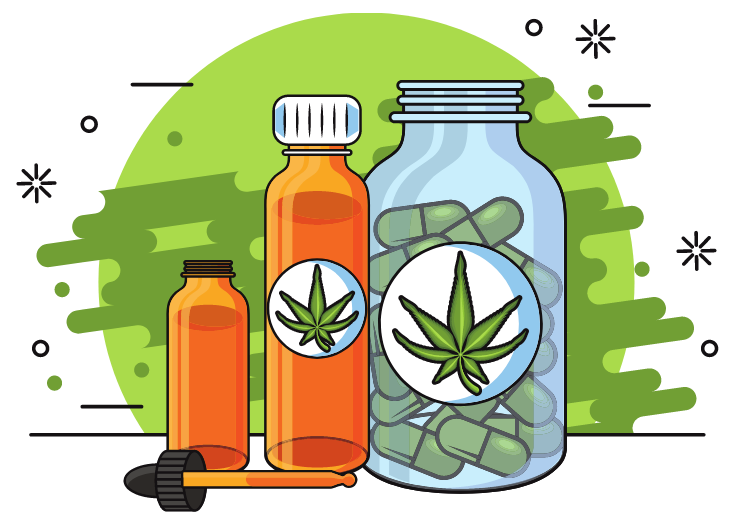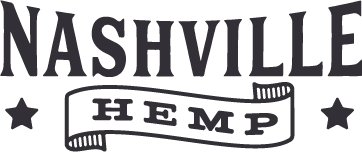 5916 Charlotte Pike, Nashville, TN 37209

(615) 730-7216
Nashville Hemp is the place for CBD newbies and enthusiasts looking for CBD products in nearly all shapes, sizes, and strengths! Such is the wide range of its products that many customers consider it their one-stop-shop.
But quantity isn't the only thing going for it – Nashville Hemp sells only the best quality CBD products! Third-party laboratories have tested these hemp-derived products to ensure their quality, safety, and efficacy. These are also sold at reasonable prices, a must if you want to get excellent value.
The product lines are categorized into:
CBD products (Oils, tinctures, creams, capsules, salves, vapeables, edibles, and flowers)
CBD for pets (Treats and oils)
Hemp clothing from brands like Hempmania, Oddnumbers, Jungmaven, and Hempest
Odds n' Ends including makeup, backpacks, and other accessories
The CBD lifestyle comes alive here!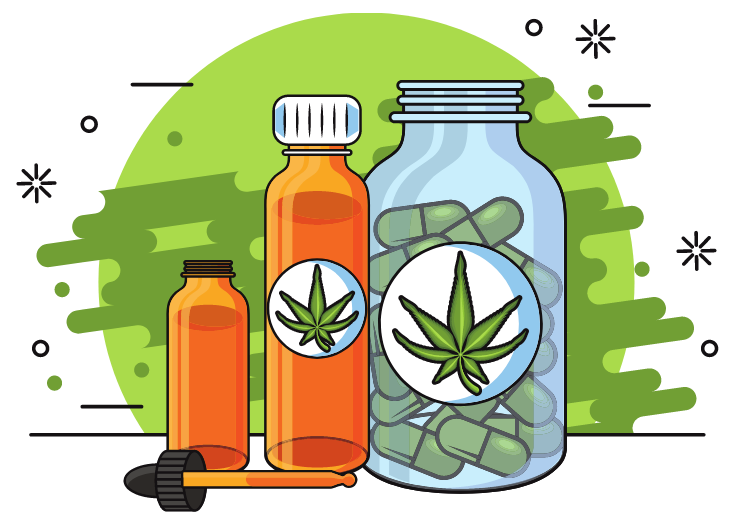 Brentwood, Tennessee 37024

(913) 490-3156
N8 Essentials uses an industry-standard extraction and purification process that ensures the preservation of the crucial compounds in industrial hemp. These include the terpenes, plant lipids, and phytocannabinoids, which are non-psychoactive while also removing the unwanted chlorophyll, and THC. The final products are also tested to ensure that these meet the standards of purity, potency, appearance, and taste.
Why stop with ready-to-use CBD products? N8 Essentials differentiates itself from its competition by offering customization services to its customers. You can customize the CBD products according to your specific needs, particularly in terms of potency. But remember that it must be within the 0.3% or less THC concentration.
The CBD products include:
Lotion
Gummies
Tinctures (In cinnamon, lemon lime, natural, peppermint, and orange flavors)
Roll-ons
Soft gels
Salves
There are also several essential oils, carrier oils, and diffusers. In addition, kits are available for customers who want to try different products and their synergistic effects.
Check out the CBD products for pets, too! These have been formulated as therapeutic products for cats, and dogs, particularly for alleviating their symptoms of pain, anxiety, and nausea, among other conditions. Plus, CBD oils strengthen their immune system, make their coats shinier, and even reduce their bad breath.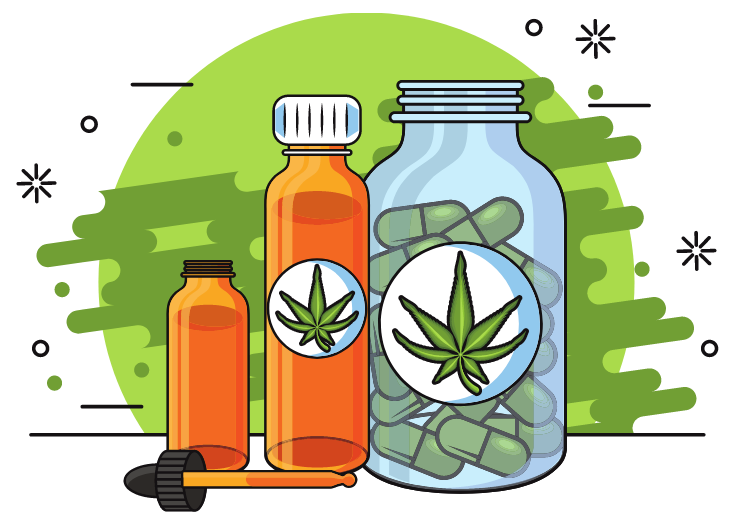 1735 Galleria Blvd. #1047, Franklin, TN 37064

(615) 465-6084
Your CBD Store is among the largest CBD-dedicated chains with several locations across the United States. In Tennessee, its most prominent location is in Franklin, where customers flock to buy its products. The chain's enduring popularity is due to numerous factors, including the superior quality of its products, its advocacy for public awareness, and its accessibility.
The CBD products are made from the entire hemp plant, and thus, these contain cannabinoids and terpenes. As a result, the full or broad-spectrum products are as safe and effective as you expect them to be. These are also tested for safety and quality from the soil to the bottle, ensuring 100% premium quality of the final product.
The product categories are:
Water-soluble (Broad spectrum CBD oil, a fast-acting liquid available in topical and oral forms)
Edibles (Gummies and candies that make it more enjoyable to enjoy CBD's benefits on the go and discreetly)
Skincare (Topical relief cream, lip balms, creams, lotions, and bath bombs, and soak, which are formulated for fast-acting localized relief)
Gelcaps for consistent dosages in an easy-to-administer form
Pet products formulated for safe use among cats and dogs
Tinctures with zero THC but with near-immediate relief; made from organically grown hemp
Your CBD Store is also about the special customer in-store experience. The company recognizes the urgent need for their products in the community but wants to go beyond the product quality. Every customer is treated as a VIP resulting in a personalized approach to their CBD-related needs.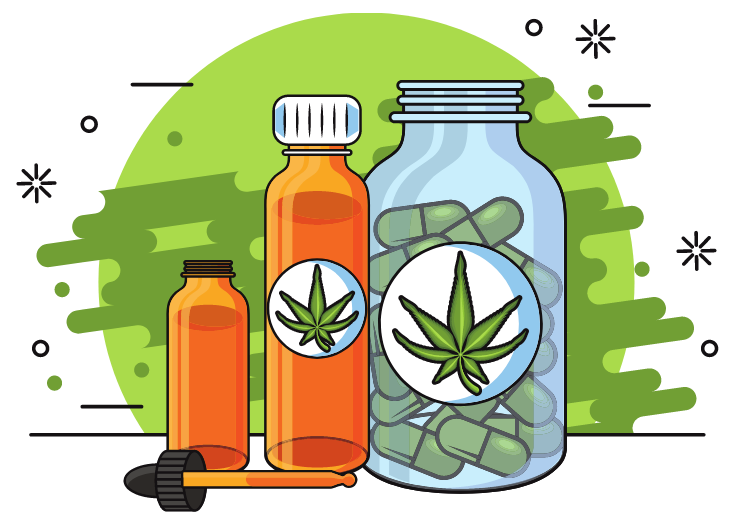 2407 8th Ave S #102, Nashville, TN 37204

(615) 525-1636
The Holistic Connection has eight locations in the Greater Nashville area, and its accessibility to the general populace is among the reasons for its popularity. With more than a decade of excellence in the CBD industry, it's as known for its final CBD products as for its hemp farm. Every cultivation and production process is carefully monitored to ensure that only the best cannabis-derived products and flowers are sold.
But it isn't just a place where premium legal CBD products can be bought! Instead, the chain takes pride in offering a welcoming and relaxing place for CBD newbies and enthusiasts. Here, you can browse the products, perhaps enjoy the samples, and kick off stress without any pressure to buy the products.
And the best place to do so is the flower, and dab bar, which every location offers its customers. The Holistic Connection associates will provide customers with information about the products, even give samples. The extensive selection of products include:
Edibles
Flowers
Pre-rolls
Concentrated extracts
Many of the in-house specialties are unique, such as flowers dipped in extracts before being rolled in trichomes. The specialty items are just as exotic, and you can't help but buy one or two.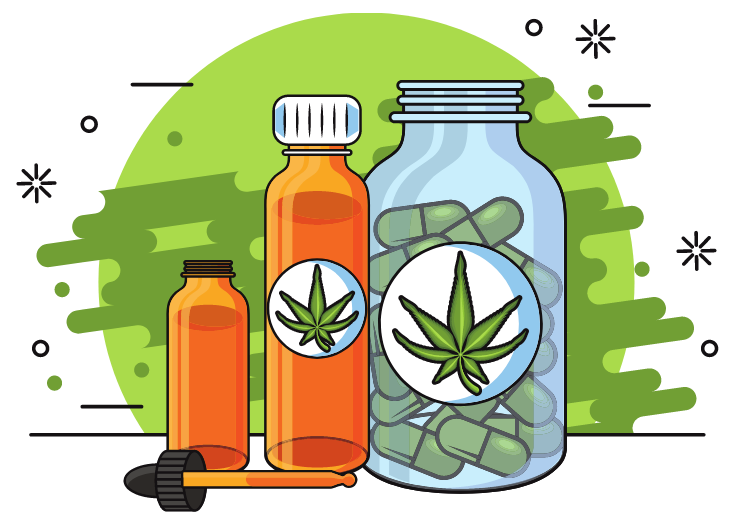 7061 Moores Ln, Brentwood, TN 37027

(615) 619-5463
In 2019, Anthony, and Ashlea Kim opened Kindly Green as a place where kindness will spread, and where CBD products can be fully appreciated. The husband-and-wife team continues to educate the community about the benefits of CBD products, and Anthony is keen on sharing his knowledge with customers.
There are several CBD products to choose from, and part of the excitement of getting to Kindly Green is browsing the new products. Of course, these products have the requisite information on their labels, but you may still want to chat with the staff about their ingredients and effects.
OIls, and tinctures
Delta 8
Hemp flowers
Pre-rolls
Topicals including creams, and lotions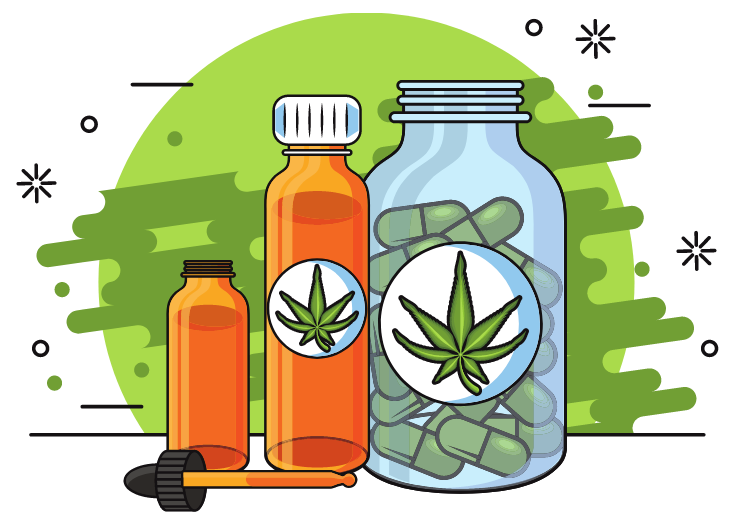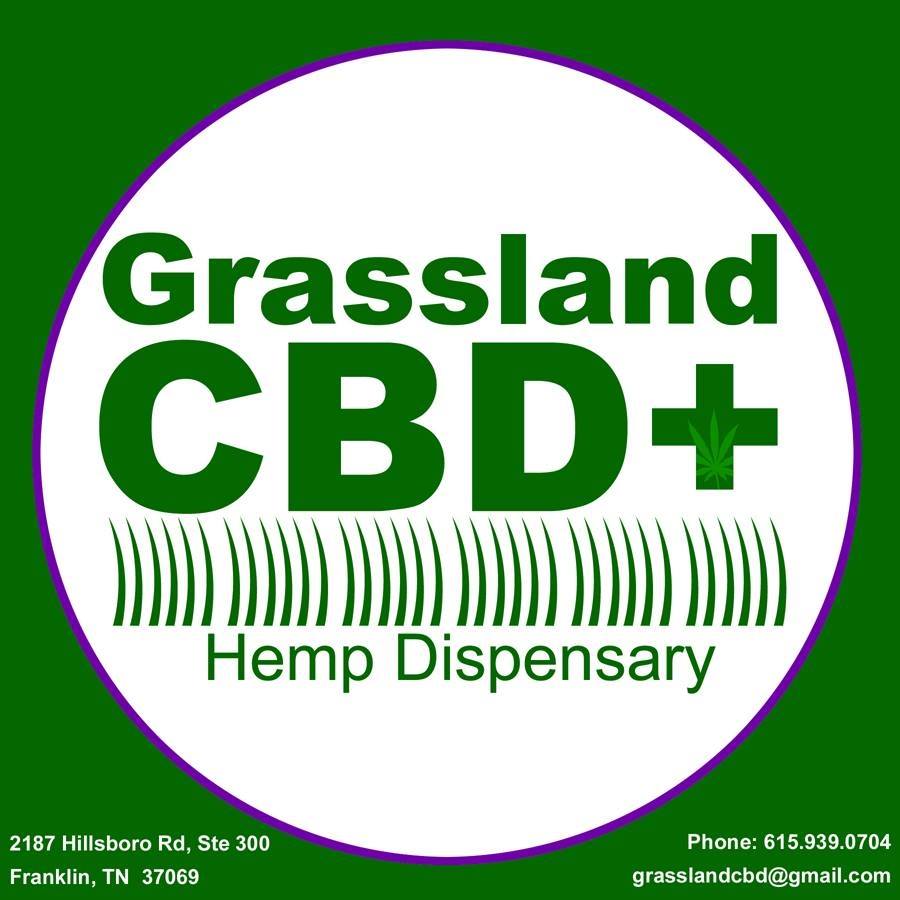 2187 Hillsboro Rd Suite 300, Franklin, TN 37069

(615) 939-0704
In May 2019, Darin Masters opened Grassland CBD + Hemp Dispensary to share the therapeutic benefits of CBD products. His personal experience with CBD included significant relief from his long-running issues with sinusitis and lower back pain. His extensive research into CBD and its benefits resulted in his ability to share knowledge, too.
The menu of products currently includes:
Oil tinctures
Edibles like milk chocolate bars
Soft gels, and capsules
Hemp flowers
For now, Masters sources his products from CBD Living in California, and CBD Distillery in Colorado. All products contain low to no THC levels in compliance with Tennessee's laws.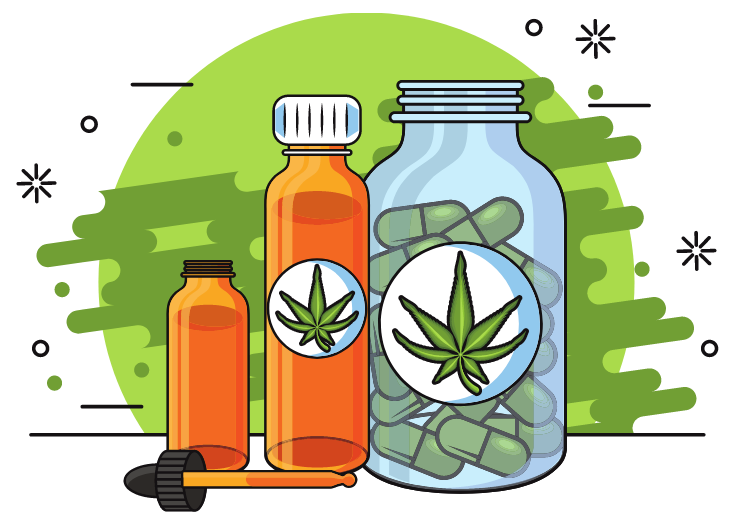 3078 Maddux Way, Franklin, TN 37069

(615) 567-6240
A healthy, happy, and wholesome life is Herban Market's vision for its customers, but it's a fun journey! You can then look forward to delicious organic, locally-grown foods and dietary supplements in its stores. Your choices include meals and snacks for breakfast, and lunch, too, from the coffee and cocktail bar.
The CBD menu is just as impressive with its extensive selection, and premium quality.
Oils
Topical creams including lip balms
Bath, and body products
Customers can also ask for CBD add-ons to their smoothies, and other beverages. What a way indeed of spicing up your drinks!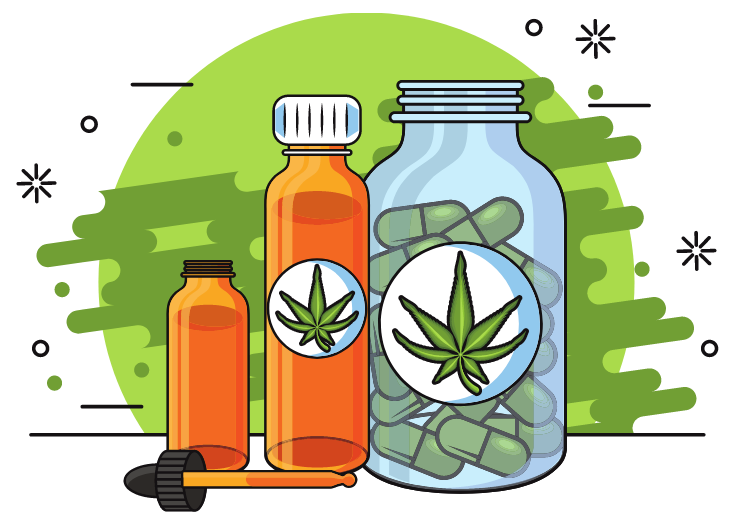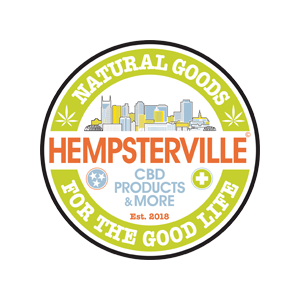 1601 Riverside Dr. Ste B, Nashville, TN 37216

(615) 942-6415
Hempsterville's mission is to provide its customer and the community in general with an ever-evolving lineup of quality CBD products and natural goods. In the process, its customers will achieve a good life through better physical and mental health.
The CBD product lineup changes regularly, so it's best to check for new items. The general categories include:
Hemp flowers
Oils
Terpenes
Edibles like coffee and tea
Personal care products, including salves and lotions
In keeping with its community-friendly approach, Hempsterville's staff members are knowledgeable without being obnoxious about it. You can ask many questions about the products, get helpful information, and choose products at your leisure.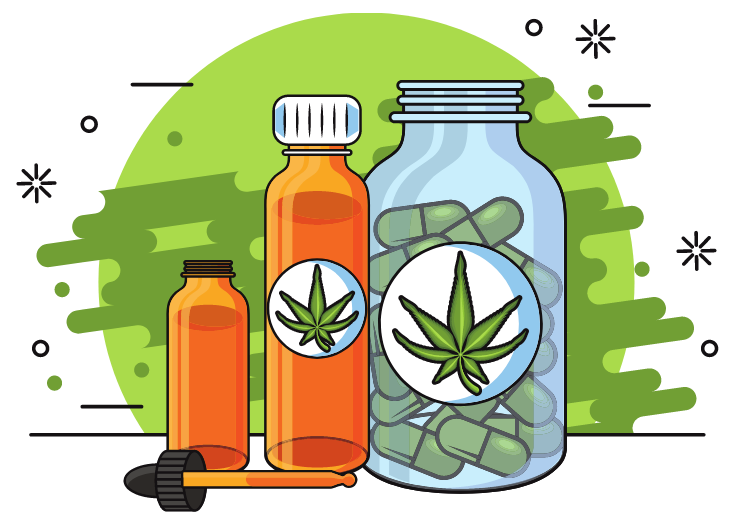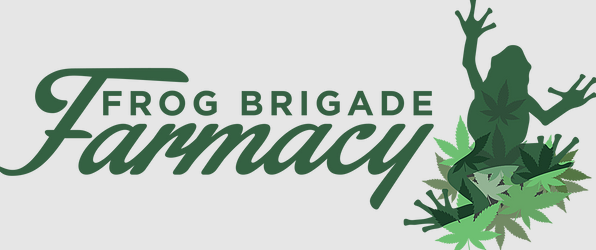 1370 W Clark Blvd, Murfreesboro, TN 37129

(615) 617-3658
Established in 2016, Paradise Hemp Company has been, and continues to be on a mission to bring the amazing benefits of industrial hemp to the masses. Its hemp farm is managed by the experienced grower who earned their stripes not just in the military – they are USAF veterans – but also in California's hemp farms. 
With a farm-to-shelf approach, its product line is guaranteed safe, effective, and of premium quality.
Hemp flowers and buds have been hand-picked to ensure the best quality. Strains include Amarone, Muscadine, and Carolina Dream, all of which have been grown using organic methods.
Oils and tinctures include full-spectrum and THC-free types
Topicals like body butter, bath bombs, and CBD face masks
Edibles including gummies, suckers, candy caramel, and chocolate
Drinks with CBD infusions like tea, coffee, and herbal soda
CBD vape products
And because CBD can be a lifestyle choice, too, there are several hemp clothing, and accessories.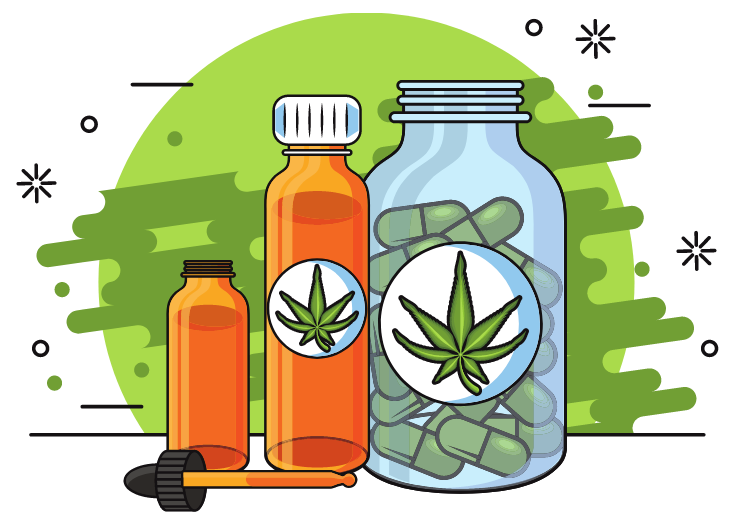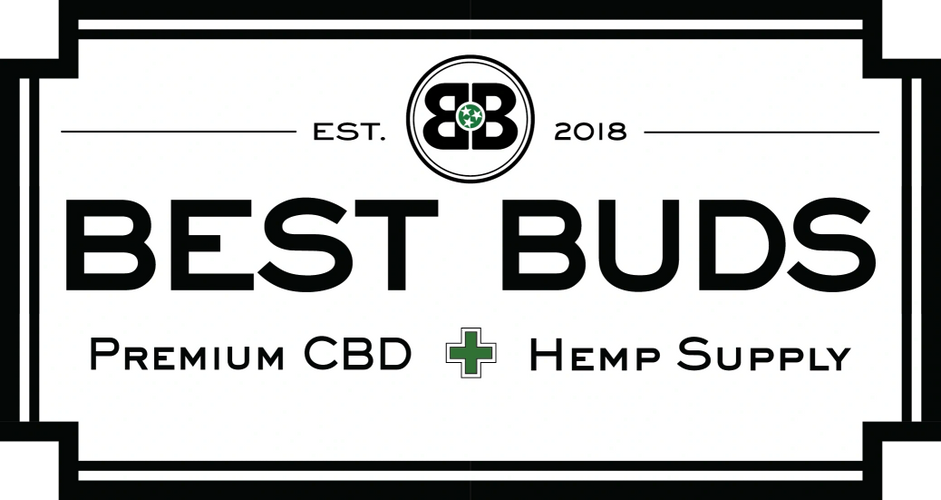 1651 Northwest Broad Street, Murfreesboro, TN 37129

(615) 714-1893
Taking care of your health is just one aspect of the Best Buds experience, and it starts by choosing the best CBD products for your lifestyle. There are as many products as there are possible needs for them, including:
Full-spectrum CBD oil tinctures
Topicals
Gummies
Buds, and flowers
The high quality of these products combined with competitive prices means that Best Buds is a favorite among CBD enthusiasts. But don't be intimidated by their knowledge because they are only too willing to help.
Best Vape, and Head Shops in Nashville
Even if you're an old hand at vaping, you must seek expert advice on the proper technique, products, and dosage. There are many decisions to be made, such as choosing between CBD flower and CBD oil. While both are pretty safe to use, each one has specific effects.
If you're vaping CBD flowers, you must use a flower vaporizer. On the other hand, a vaporizer with a portable 510 thread battery is better for vaping oil.
The potency and effects will also differ between these two products. CBD flowers still have their active compounds, and, thus, these are the best for a complete vaping experience. But these deliver less CBD concentrations than CBD oil, although you may also get a bit of a high.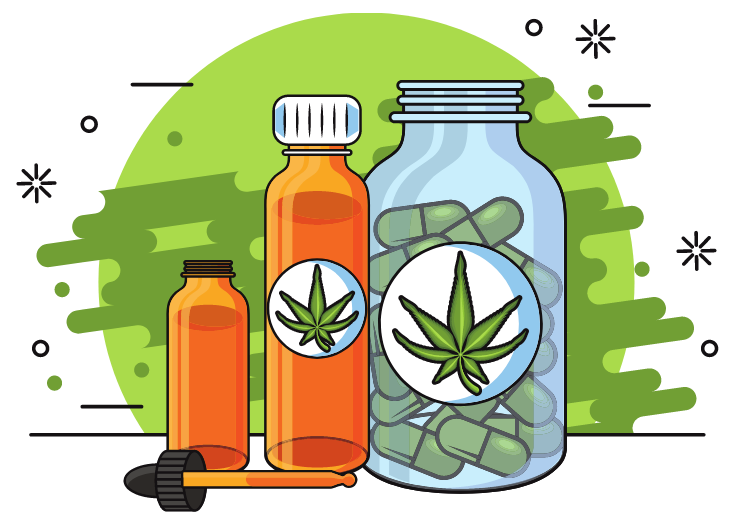 Saffire Vapor Retail Store

9200 Carothers Pkwy #102, Franklin, TN 37067

(615) 465-6587
Newbies to vaping will find a haven in Saffire Vapor, a prominent smoke and vape shop in Nashville. Here, you will find not just a warm welcome but also useful information that will set you on the right path towards vaping. Your transition to vaping will be marked by friendly staff on a mission to be your guide.
The product lineups include:
CBD products including oils, and tinctures
E-juice in different flavors from the popular to the exotic (Moonshine, Naughty or Nice, and Fright Nights)
Mods and kits that enhance the vaping experience
Tanks, atomizers, cartomizers, and clearomizers
Coils
Accessories including USB cables, chargers, batteries, power packs, and earbuds
With the sheer number of products, you will appreciate the assistance, and the staff members are willing to provide it.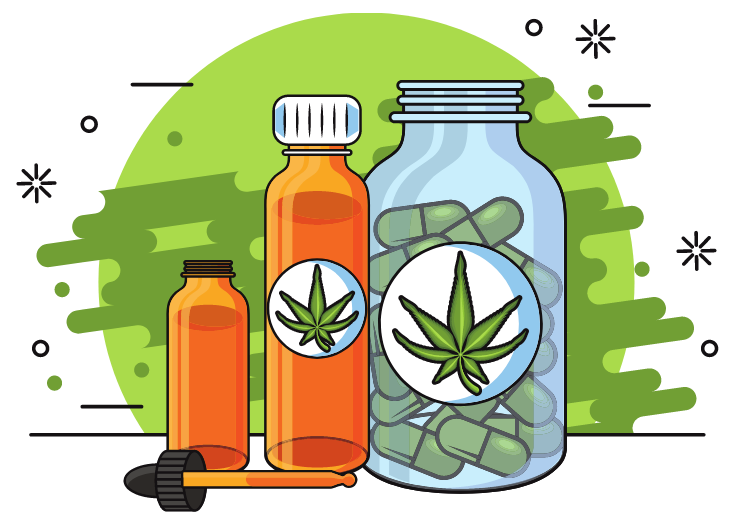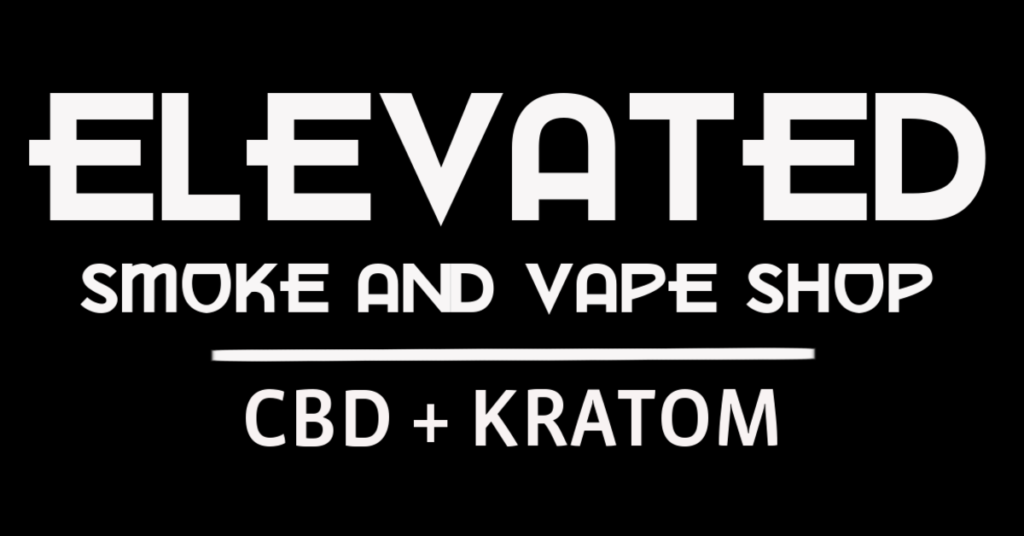 1813 8th Ave S, Nashville, TN 37203

(615) 922-4115
Elevate your vaping experience with high-quality products from the Elevated Smoke and Vape Shop! Unfortunately, there are so many products that it can be confusing to choose, especially for first-timers and newbies. Fortunately, the staff members aren't stingy with their knowledge so that customers can fire away with their questions.
The product selection isn't stingy, too, with several items in these categories:
CBD products include oils, tinctures, edibles, and vape
Delta 8 products
Hemp flowers, and other products
E-cigarettes
Vaping accessories including water pipes, glass pipes, and vape pens
Rolling papers
Grinders
E-juices
Every product comes with a guarantee of quality. However, in case you're not satisfied, you can request a replacement or a refund.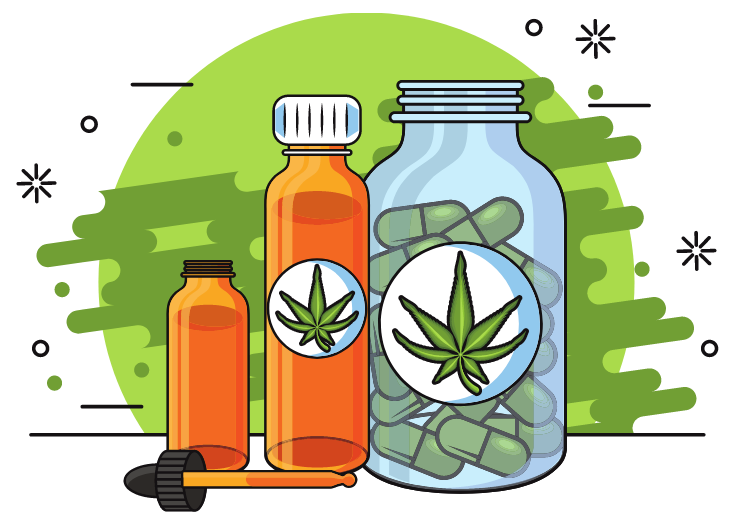 2609 Gallatin Pike, Nashville, TN 37216

(615) 208-6835
CBD products are formulated to stimulate a relaxed feeling with none of the highs associated with marijuana. This is the feeling you get upon entering the Smoke Mountain Kratom & Vape shop! The store is as well-kept, well-lighted as you would expect, but it's also a great place just to chill.
Even the staff members are laidback but not so relaxed that they're not doing their job, and that's to ensure that the customers have a great time. You will love the friendly approach, useful information, and no-pressure vibe here as much as you will appreciate the product selection.
CBD products from oils to topicals
Vape items, including vapes and e-liquids
Kratom
Hookah
The prices are reasonable, if not affordable, so it's possible to buy kits that contain everything you will need to satisfy your CBD and vaping needs.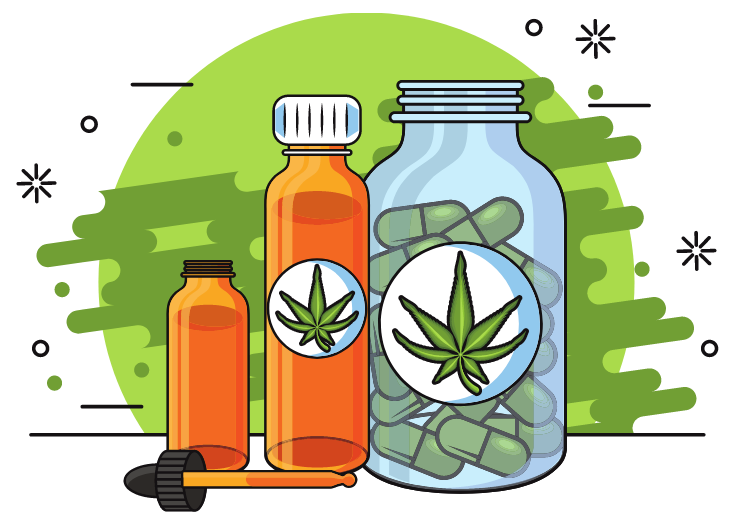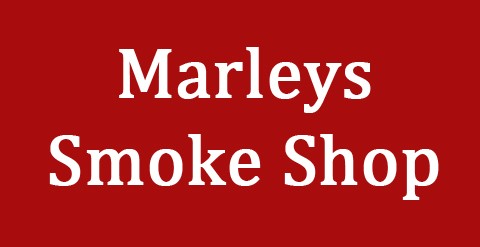 6410 Charlotte Pike #116, Nashville, TN 37209

(615) 835-3603
Established in 2014, Marleys Smoke Shop continues to expand the areas that it serves. Aside from Nashville, it also serves customers from Belle Meade, Forest Hills, and Dickson.
This is a smoke shop, and as such, its selection of vape-, and smoke-related products are extensive. These include water pipes, glass pipes, and e-cigarettes as well as e-liquids. In addition, newbies will find joy in the starter kits that contain everything necessary to start the vaping lifestyle.
Functional glass artworks are as beautiful as they are practical for vaping enthusiasts. In addition, vaporizers and hookah accessories are available, along with glass blowing services. The shop carries renowned brands like Spark, Cosmic, and Volcano.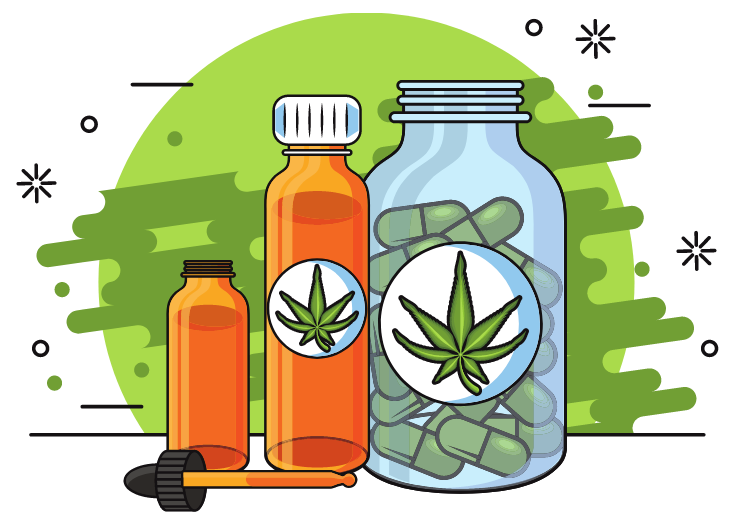 3028 Gallatin Pike, Nashville, TN 37216

(615) 730-8953
Kratom is on the East-West Herbal Apothecary menu, but it's the CBD products that take center stage. The wide variety of products include:
Capsules that make quick delivery of beneficial compounds found in industrial hemp
Gummies for discreet and fun administration of these beneficial compounds
Oils and tinctures for a longer-lasting effect
Topicals that deliver localized relief quickly
Hemp flowers, and pre-rolls
The East-West Herbal Apothecary doesn't have a musty look and feel to it; a fact that customers love. Instead, the interiors are brightly lit, well-designed, even chic, and cool. It's a great place to browse the products and get more information before buying.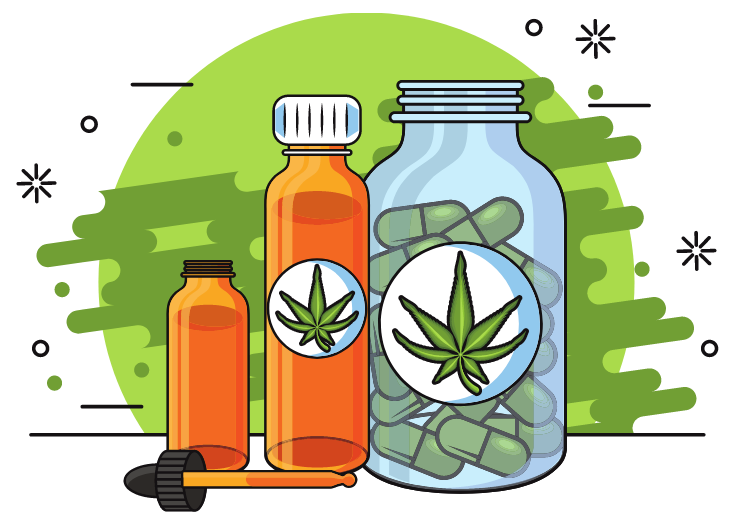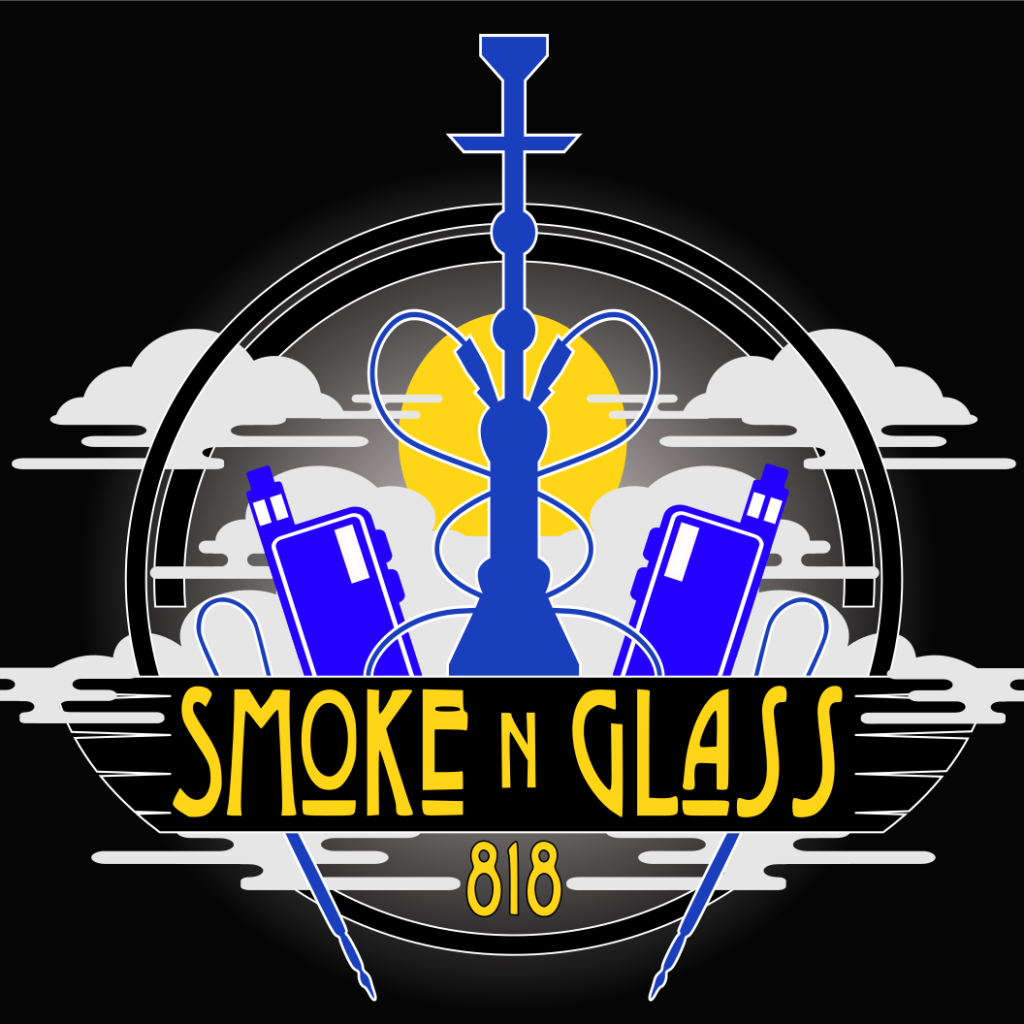 818 Murfreesboro Pike #107, Nashville, TN 37217

(615) 818-0765
The competitive prices at Smoke N Glass are among the reasons for its popularity, and the products become even more attractive with discounts. In addition, the quality of the products is topnotch, so there's always the opportunity to enjoy the best value for the money.
The products include premium vaporizers, hookahs, vape juices, and a wide variety of glass pipes. Filling your lungs with delicious flavors should be easy with these products!
Not sure which e-juice flavors and vape accessories will satisfy your unique needs? No worries, as the staff will go out of their way to ensure that you will get the best for your needs!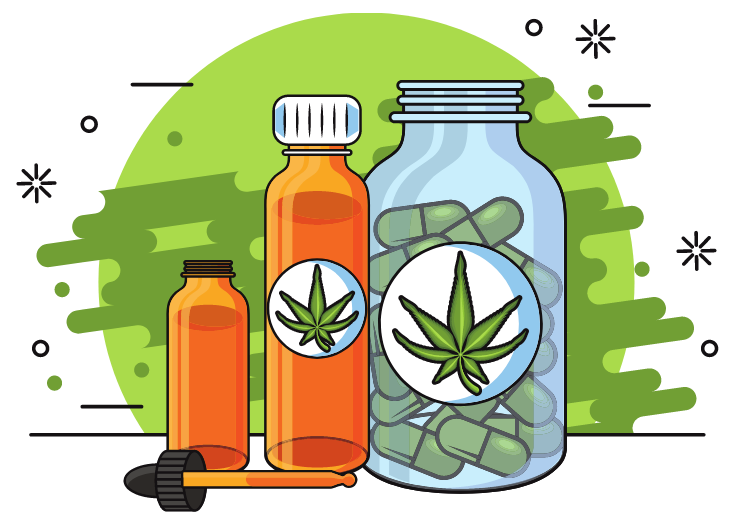 Related Articles: