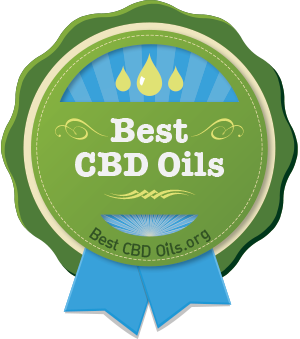 Everyone struggles with an occasional lousy night of sleep, but when tossing and turning become a frequent problem, it can be downright debilitating. If you've tried everything and you're still suffering from a lack of sleep, you may want to consider CBD oils for sleep and insomnia issues.
Featured CBD Oil Brands For Sleep
Use These Page Jumps And Sleep Better!
---
Kanibi Full Spectrum CBD Oil Tincture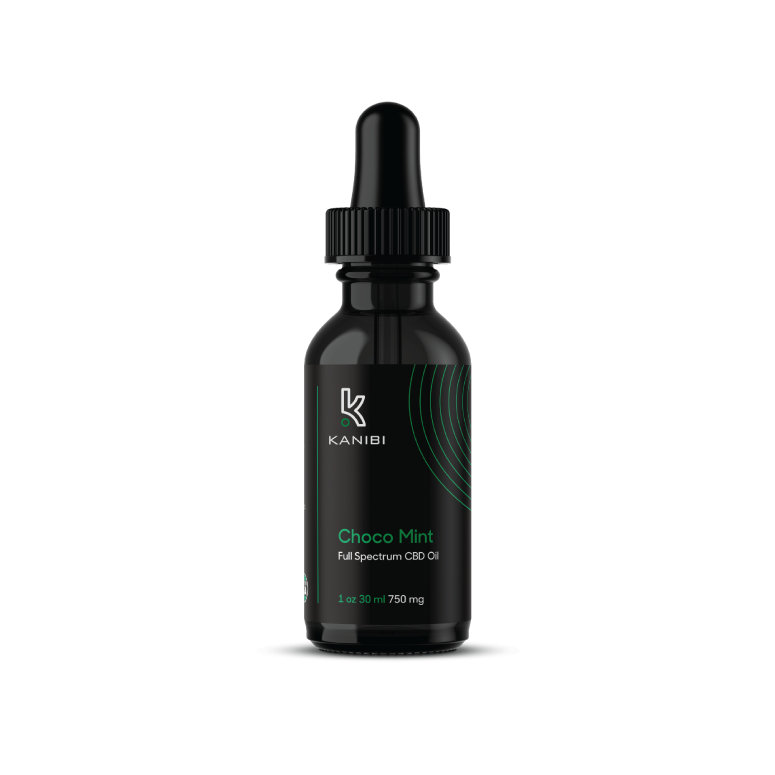 Highlights:
Organically grown hemp
Double-lab tested for safety
100 percent money-back guarantee
Description:
Ingredients: 100% organic full-spectrum CBD oil, MCT (medium-chain triglycerides) coconut oil, natural flavors, stevia
Pricing: $0.09 per milligram
Company: Kanibi is on a mission to offer the highest-quality organically sourced CBD oil using the power of science.
This brand takes its products seriously, using only the best phytocannabinoid-rich hemp in the country and testing each batch of its CBD twice for quality assurance.
This Full Spectrum CBD Oil contains all of the beneficial compounds found in the whole hemp plant, so it's designed to work in tandem with your endocannabinoid system. Select from 750- or 1,500-milligram bottles. For those who don't care for the rich, earthy, taste of hemp, the brand offers four unique flavors—Skittles, choco mint, cinnamon, and lemon lime.
Shipping: Free shipping on all domestic orders!
Returns: 100% satisfaction guarantee. Contact support at support@kanibi.com for instructions on how to obtain a refund.
---
Green Roads Sweet Sleep Oil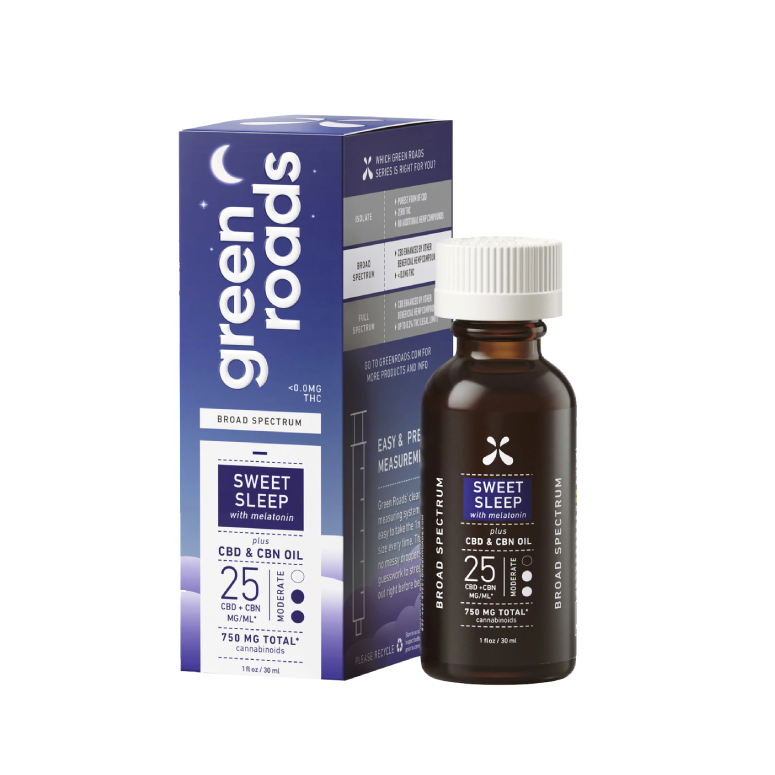 Highlights
Trusted and well-known brand
Supercritical CO2 extraction
Multistage independent-lab testing
Description:
Ingredients: Vitamin E (as tocopherols), hemp-derived cannabidiol (CBD), hemp-derived cannabinol (CBN), melatonin, vegetable glycerin, medium-chain triglycerides, blueberry flavor, lecithin, and Cannabis sativa (hemp) seed oil
Pricing: $0.10 per milligram
Company: Green Roads offers a full line of award-winning CBD sleep products that are pharmacist formulated and crafted in-house.
The brand is vertically integrated, overseeing its entire process from seed to sale, and Green Roads is the largest privately held CBD company in America.
If you are looking for a CBD product from Green Roads to help you get a better night's sleep, we'd recommend you start with the 750-milligram Sweet Sleep Oil. It contains CBD, CBN, and melatonin to help you drift gently off to dreamland. However, the brand's remedies for sleep don't stop there. The full line of sleep products from Green Roads includes Sleepy Z's Gummies, Sleep Capsules, and pre-measured Sweet Sleep Nightly Doses.
Shipping: Free standard U.S. shipping on all orders over $65.
Returns: 30-day refund window for unopened products.
---
Mission Farms Rest Bath Soak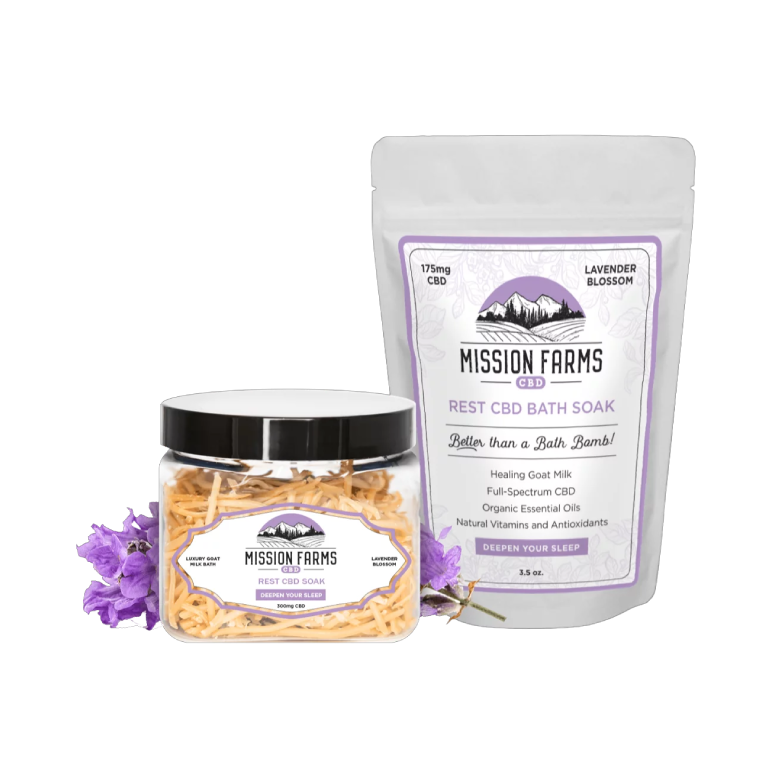 Highlights
Offers a topical solution to a better night's sleep
Third-party lab results readily available
Sourced from open-air Oregon hemp
Description:
Ingredients: fresh raw goat's milk, full-spectrum CBD, coconut oil, olive oil, palm oil, organic lavender essential oil
Pricing: $0.11 per milligram
Company: Mission Farms cultivates its own hemp in Oregon's nutrient-rich volcanic soil near the waters of the Deschutes River.
The plants are organically grown and tended and harvested by hand. The brand offers plenty of unique CBD products including flavored oils infused with botanicals, CBD mints, pet products, and a whole line of CBD topicals made with raw goat's milk.
The brand's Rest Bath Soak is an ideal product for those who are looking for the relaxing properties of CBD in a topical product instead of ingestion.
With this soak, you can make yourself a soothing bath that can help calm the mind and body, and prepare you for a night of rest. It contains soothing ingredients like coconut oil and lavender essential oil along with full-spectrum CBD. A little goes a long way, and these generous containers are packed with 7 ounces—enough for about a dozen baths.
Shipping: Free shipping on orders over $75.
Returns: 30-day money-back guarantee on all Mission Farms CBD products.
---
Medterra Sleep Tight CBD Gummies
Highlights
THC free
99.6% pure CBD
Delicious strawberry flavor
Description:
Ingredients: Melissa officinalis (lemon balm), Matricaria chamomilla (chamomile), L-theanine, Passiflora (passion flower), cannabidiol (hemp extract), 5-HTP (5-hydroxytryptophan), melatonin, tapioca syrup, raw sugar, DI water, citrus pectin, natural flavor and color, citric acid, sodium citrate, carnauba wax
Pricing: $1.53 per gummy
Company: Medterra products are crafted from pure CBD isolate—99.6 percent pure to be exact. That means that they contain no other cannabinoids or terpenes, including THC (tetrahydrocannabinol, the compound that produces the high). The lack of THC makes them a strong contender for the best THC-free gummies and is a quality this brand is well known for.
In addition to CBD isolate, Medterra's Sleep Tight CBD Gummies are packed with ingredients thought to help with sleep and relaxation, like chamomile, passion flower, 5-HTP, and L-theanine. They also have 3 grams of melatonin per serving. Each bag of strawberry-flavored gummies contains 30 pieces, enough for a full month of good sleep.
Shipping: Free shipping on all U.S. orders over $75.
Returns: When purchased through CBD Direct, unopened products returned within 30 days are eligible for a full refund.
---
Joy Organics CBD Softgels with Melatonin for Sleep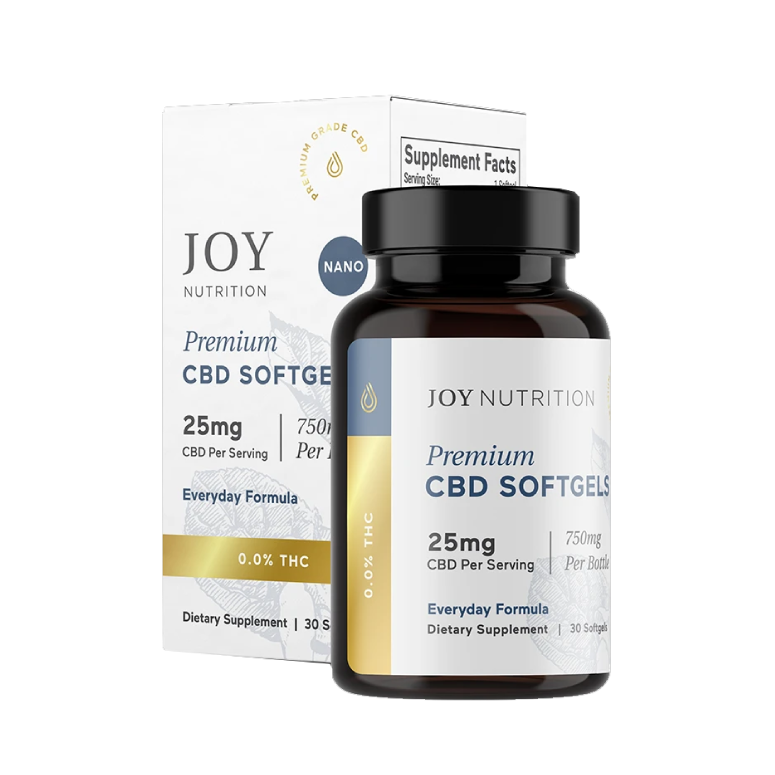 Highlights:
Made with organically cultivated CBD
No THC
Rigorous third-party testing
Description:
Ingredients: phytocannabinoid-rich hemp extract, melatonin (water soluble), polysorbate emulsifiers, medium-chain triglycerides, beta-caryophyllene, Roman chamomile, bovine-derived gelatin, glycerin, sorbitol, and water.
Pricing: $0.11 per milligram
Company: Joy Organics is a reputable brand driven by values like integrity, compassion, and excellence. It is family owned and operated, and donates a portion of each month's revenue to select local or global nonprofits, depending on where the need is at the time.
One of the best things about Joy Organics is that the majority of its products are made with broad-spectrum hemp. This means they contain all the goodness of full-spectrum CBD with no trace amounts of THC.
For sleep, Joy Organics' CBD Softgels with Melatonin is a terrific option worth trying out. They are made using a proprietary water-soluble nanoemulsion technology that makes them more bioavailable and aids in absorption. Each softgel contains 25 milligrams of CBD and 1 gram of melatonin, a winning combination that should see you gently off to dreamland in no time at all.
Shipping: Orders over $50 qualify for free shipping.
Returns: 100% satisfaction guarantee. Contact support to initiate the process.
---
Charlotte's Web CBD Sleep Gummies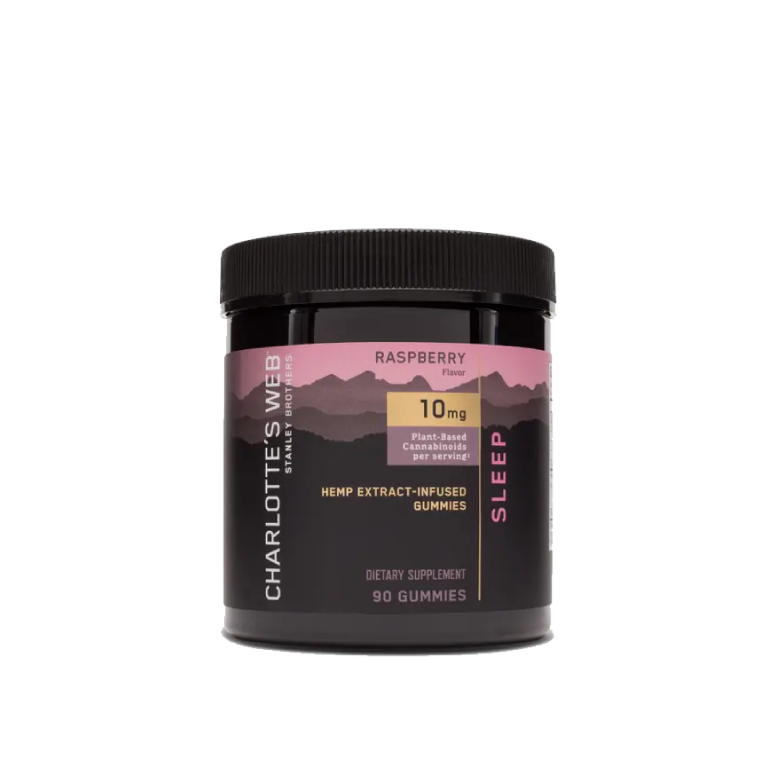 Highlights
Highly respected brand
Third-party lab tested
Formulated especially for sleep
Description:
Ingredients: full-spectrum hemp extract, melatonin, tapioca syrup, beet sugar, fructooligosaccharides (FOS), water, natural flavors, MCT oil, pectin, organic fruit, and vegetable juice (color). Less than 1% of: citric acid, sodium citrate, dihydrate, organic sunflower lecithin, tapioca starch
Pricing: $0.10 per milligram
Company: Charlotte's Web is an industry leader known for its top-shelf CBD products. It is one of the most recognized and reputable CBD brands in the world offering a full lineup of hemp-based products, including oils, capsules, pet products, topicals, and three types of CBD gummies.
The brand's CBD Sleep Gummies have a tasty raspberry flavor and contain 10 milligrams of plant-based cannabinoids in each serving.
This is a full-spectrum product so it may help encourage the entourage effect. Additionally, each gummy contains 3 milligrams of melatonin per serving. Customers can select from packages of 30, 60, or 90 gummies, with the price per milligram going down as the quantity increases. A subscription program is also available, which can save you an additional 10% each month.
Shipping: Free ground shipping on orders over $74.
Returns: 30-day guarantee. Return the unused portion for a full refund.
---
CBDistillery Extra Strength CBN + CBD Sleep Tincture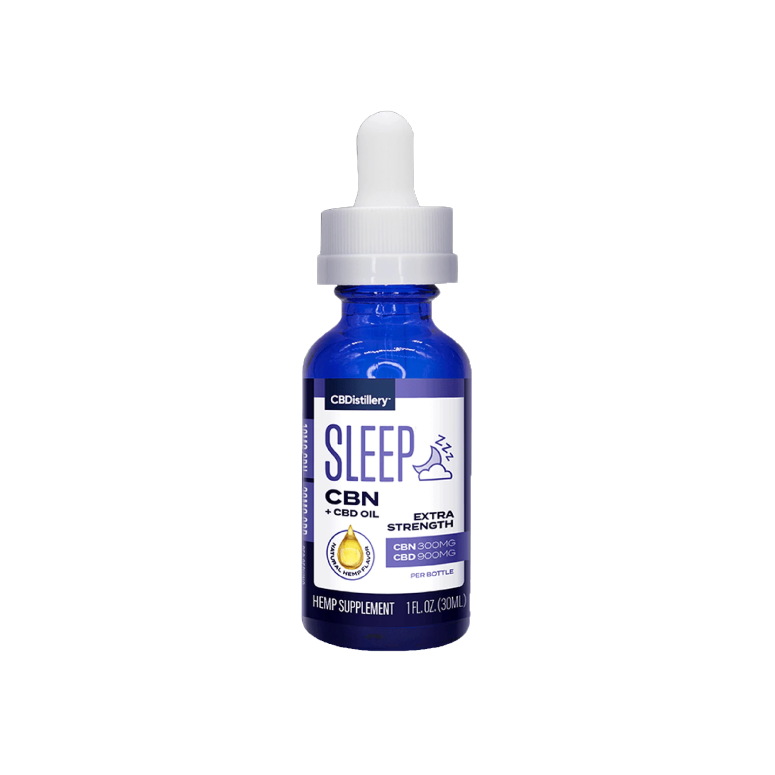 Highlights
Independently tested at ISO (International Organization for Standardization)-certified labs
Trusted brand established in Colorado
Hemp sourced from open-air farms in the U.S.
Description:
Ingredients: full-spectrum hemp extract (aerial parts), cannabinol (CBN), fractionated coconut oil (MCT), natural terpenes.
Pricing: $0.13 per milligram
Company: Voted Mashable's #1 Value Brand in 2019, CBDistillery is well known for its high-quality hemp-based products.
The brand was established by a group of Colorado natives who wanted to bring the potentially life-changing benefits of CBD to the world at large, and its has done just that with its huge offering of effective solutions.
This Extra Strength CBN + CBD Sleep Tincture is innovative and unique because it combines cannabidiol (CBD) with another cannabinoid called Cannabinol (CBN). Together, these compounds are thought to aid with sleep and relaxation, and if the reviews are any indication of its effectiveness, we would say this product is a winner.
Shipping: Free shipping with the subscription.
Returns: 60-day customer satisfaction guarantee. Fill out a money-back guarantee form for refund or credit.
---
Plant Panda Pure CBD Oil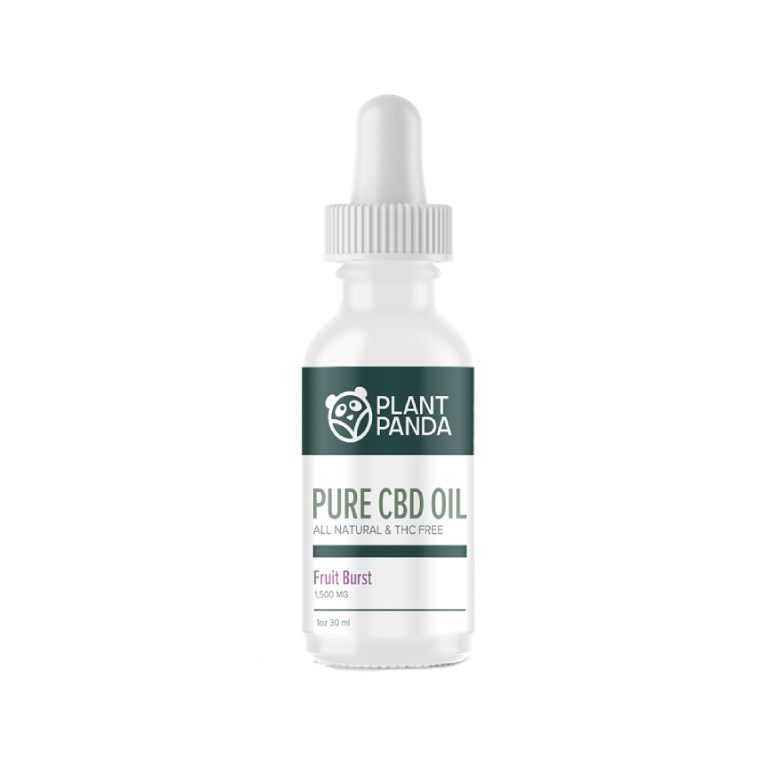 Highlights:
Sourced from organic hemp
THC free
Low price
Description:
Ingredients: 100% organic CBD, MCT coconut oil, natural flavors
Pricing: $0.06 per milligram
Company: Plant Panda is a newer CBD brand specializing in CBD isolate oils. This budget-friendly option is ideal for those looking for CBD only, without any of the other cannabinoids, terpenes, or compounds found in full-spectrum brands.
It's a great way of determining if CBD can help you sleep or not, and the price makes it an attractive option for those who are not ready to spend a lot of money.
This Pure CBD Oil comes in two potencies — 750 or 1,500 milligrams — and both come in at less than $0.05 cents per milligram. Since it's made with CBD isolate, it's completely THC-free. Sourced from premium Kentucky hemp, you can select cinnamon, fruit burst, or unflavored.
Shipping: Orders over $50 qualify for free shipping.
Returns: 100% money-back guarantee.
---
cbdMD CBD PM For Sleep
Highlights:
Award-winning product
Contains a range of botanicals to promote good sleep
Vegan and gluten-free
Description:
Ingredients: hemp extract (cannabidiol, cannabigerol, cannabinol), proprietary blend (valerian root extract [Valeriana wallichii], hops flower extract [Humulus lupulus], lemon balm leaf/flower extract [Melissa officinalis], chamomile flower extract [Matricaria recutita], passion flower extract [Passiflora incarnata]), melatonin, MCT oil, and natural flavor.
Pricing: $0.03 per milligram
Company: As a trusted and reputable brand in the CBD space, cbdMD has proven itself year after year with its extensive range of CBD products. The brand has a huge selection of options, and it is known for its reasonable prices. cbdMD also has a 100% satisfaction guarantee and displays its third-party lab results right on the website.
This CBD PM For Sleep is an innovative CBD oil that contains a range of botanicals that may be just the thing to settle you down for a solid night of rest. In addition to 16.5 milligrams of CBD in each serving, you'll get 5 milligrams of melatonin and the calming properties of chamomile, valerian root extract, passionflower, hops, and lemon balm.
Shipping: All orders over $79.95 ship free.
Returns: 60-day money-back guarantee. Contact support to initiate a return.
---
What Makes These the Best CBD Oils For Sleep and Insomnia?
If you're wondering how we select the best CBD products for sleep, it's not an easy task. There are tons of great-quality CBD brands on the market and narrowing down the best options for sleep takes some effort. However, here are some of the things we look for when choosing the best products for our reviews:
Third-party lab testing is the most critical factor in deciding whether a brand will make it to our top 10 lists. Independent lab tests protect consumers, and they let you know exactly what is in the product you are purchasing.
Brands that take it upon themselves to create clear and easy-to-read labels get a gold star from us. We like to see the full list of ingredients, weight, serving sizes, suggested dosage, where the product was manufactured, and other pertinent information.
Domestic hemp grown in the U.S. is the most trusted in the world, thanks to the 2018 Farm Act. When you purchase products made with American hemp, you know they are sourced from plants grown in clean, safe soil.
While the listed price is what most people look at when purchasing CBD products for sleep, we go a step further and calculate the cost per milligram of CBD. Determining how much CBD is in the product and looking at the overall price based on those amounts sometimes yields surprising results.
Customer Service and User Experience
There are many ways to keep customers happy these days, from an easy-to-navigate site to a seamless checkout experience. We also look at the responsiveness of customer service and the ways you can reach out if you have an issue.
A brand's reputation in the marketplace says a lot. We look at how long they have been around, what type of experience their experts have, and what others are saying about them.
---
Additional Resources: