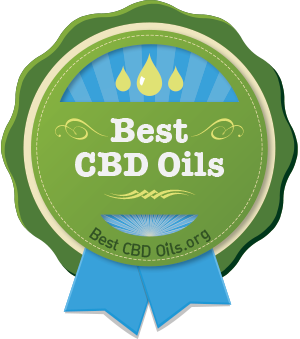 Being at an unhealthy weight is something that can cause a number of different health problems, and which is something that many people struggle to fix, even when taking steps to live a healthier life.
In the United States alone, 39.8% of adults over the age of 20 are medically classified as being "obese", and in total 71.6% of adults over the age of 20 are considered to be medically "overweight" in total. These percentages are taken from the Center for Disease Control's (the CDC's) National Center for Health Statistic's most recent findings published in 2018.
The World Health Organization (WHO) has stated that obesity worldwide has tripled since 1975, and that in 2016 more than 1.9 billion adults (age 18 years and older) are considered to be overweight, with more than 650 million of these 1.9 billion adults being classified as being obese.
The WHO has also stated that in 2016 there were more than 41 million children around the world that are under the age of five that meet the criteria for being overweight. The WHO has also stated that a further 340 million adolescents (ages ranging from 5 years old through 19 years old) globally were also classified as being overweight.
Achieving and maintaining a healthy weight can be crucial for a variety of reasons. Being overweight or obese will greatly increase your risk of developing (or experiencing a worsening of already present of) a variety of serious medical conditions, and can lead to a decrease in the overall quality of one's life. Some of the serious medical conditions that being overweight can lead to include the following:
Greatly having a general increase to the overall risk of mortality (death) from various medical conditions and from various internal and external sources and factors;
Developing Hypertension (high blood pressure);
Having high levels of LDL ("bad") cholesterol, low levels of HDL ("good") cholesterol, and/or having high levels of triglycerides (which are the main component of body fat. The increase from normal levels to abnormally high levels of the presence of triglycerides, cholesterol and /or fat phospholipids that are present in the body is a medical condition that is known as Dyslipidemia);
An increase in the chances of your cells becoming insulin-resistant or your body becoming insulin-deficient due to a decrease in your pancreas' ability to produce adequate insulin to maintain proper blood glucose levels (both of these are what is commonly known as Type 2 Diabetes);
An increase in the risk of developing coronary heart disease;
An increased risk of having a stroke (which is also known as a cerebrovascular accident, or CVA, and occurs when the brain experiences an interrupt in its supply of blood);
A greater risk of developing one or more gallbladder diseases—such as Cholestasis, Cholecystitis, or gallstones, among others;
Osteoarthritis (when there is a structural breakdown of cartilage and bone within either a single joint or within multiple joints);
Having problems with sleep apnea, and developing or the worsening of other related breathing issues;
Developing some forms of causally-related forms of cancer (endometrial cancer, breast cancer, colon cancer, kidney cancer, gallbladder cancer, and cancer of the liver);
Developing—or the worsening of already present mental health issues—such as clinical depression, general anxiety, and other general mood or emotional problems.
Despite how important achieving and maintaining a healthy weight range for someone of your age, gender, and height is for your overall physical, emotional, and mental health, losing weight and keeping it off can be a very difficult task for many adults for a variety of different reasons and due to a number of contributing factors.
Motivate Your Weight Loss With CBD Oil Using These Page Jumps!
---
CBDfx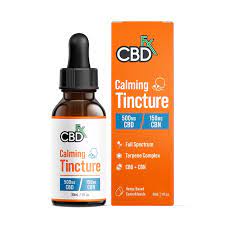 CBDfx is a CBD manufacturing company that is headquartered in Chatsworth, California and is a company that has really strong convictions when it comes to providing its customers with some of the best CBD-based products at some of the most competitive prices that are available on the market today.
CBDfx only uses ethically-sourced and locally-grown 100% certified organic industrial hemp. The 100% organic and all-natural industrial hemp that CBDfx uses to extract their CBD oils from is only cultivated on cruelty-free farms, and these farms always use sustainable farming practices when growing all of their crops.
Additionally, CBDfx is one of the industry leaders when it comes to advocating for the use of CBD-based products for better physical and mental health and when it comes to educating about the numerous beneficial properties that regular CBD use can provide. They do this in the hopes that people can grow to be less reliant on traditional over-the-counter medications, which oftentimes can have very serious unwanted side-effects or that can cause some users to not feel like themselves, or feel a little "off" from what is normal.
With more than 50 different CBD-based quality products on the market, each starting at a very competitive price point, CBDfx's many customers—both new and returning—rarely have an issue finding a high-quality and potent CBD product that will fit their specific lifestyle, needs and wants. Some of the products that are available for purchase through CBDfx include: CBD oil pre-loaded and disposable vape pens, CBD oil vape cartridges, a variety of CBD-infused and delicious edibles, CBD isolate concentrates, and a selection of CBD-based pet healthcare products, among many others.
CBDfx uses a clean CO2 extraction method, which carefully extracts the CBD from the industrial hemp source, keeping as many of the beneficial terpenes and phytocannabinoids intact as possible, which leads to a stronger "Entourage Effect" in comparison to some CBD products of lesser quality that can be found on the market.
The product from CBDfx that we would recommend for losing weight, or keeping off previously lost weight, is their 1000 mg CBD Hemp + MCT Oil Tincture. This is a pure and potent oil tincture. The only two ingredients in this sublingual-use oil tincture are Full-Spectrum extracted CBD and Medium-Chain Triglyceride (MCT) oil, making it vegan-friendly and all-natural. This product is manufactured in a facility that has been certified by the FDA as a Good Manufacturing Practices (GMP) facility.
This oil tincture is a 30 mL bottle and contains a total of 1000 mg of CBD. The recommended dosage is approximately one dropper (included) full of oil tincture, which should be held under the tongue for at least 60 seconds for optimal absorption or can be added to foods or drinks, which will have a more gradual absorption time over a longer period. The 1000 mg potency is CBDfx's medium potency. If 1000 mg is too much for you, or is not enough for you, depending on your desired effect and your tolerance levels, there are a 500 mg potency and a 1500 mg potency oil tincture products available.
---
Endoca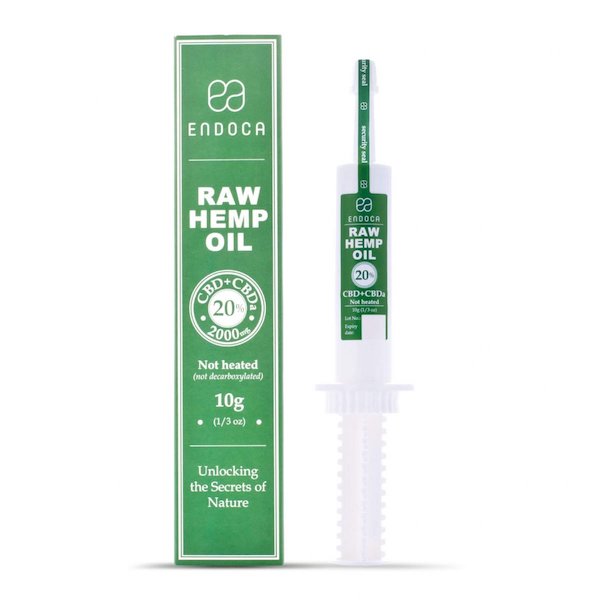 The founder of Endoca, Henry Vincenty, has traveled the world over looking for all-natural and organic medicines and health products. After having done decades worth of research, Henry Vincenty started looking into the healing applications of hemp, which has been used as a natural remedy by numerous different ethnic groups for many generations.
Today, Endoca uses only 100% certified organic industrial hemp that is locally cultivated, which they then use a clean and efficient CO2 extraction method in order to get the CBD oils out of the plant, while retaining its natural purity and potency. Each of Endoca's various CBD-rich products is 100% certified organic, non-GMO, free of pesticides, and are ISO-certified—which is an assurance that their products meet or exceed the highest standards put forth by the International Organization for Standardization, one of the most reputable and respected non-governmental international standard-setting organization.
Endoca is committed to achieving a 100% sustainable cultivation and manufacturing process in the future and has been one of the first CBD manufacturers to employ a process known as CO2 washing in their manufacturing process. CO2 washing is a technique that captures cast-off and ambient CO2 particles that are dispersed during the normal CO2 extraction process.
These captured CO2 particles are then recycled into an all-natural and plant-based wash, which is used to clean unprocessed industrial hemp to ready it for the extraction process. Endoca is an ethical and conscious company, and its founder all the way down to the entry-level employees are all committed to not only doing better for the environment, the world's communities, and people's overall well-being than the companies of the past did, but they are committed to doing better tomorrow than they are doing today. Endoca's site proudly proclaims that the same way the Industrial Revolution transformed the world, so too will the Green Revolution.
The product available through Endoca that we would recommend to anyone that is trying to lose weight and is trying to achieve and maintain a healthier lifestyle is their 2000 mg Raw Hemp Oil. This raw hemp oil is one of the most potent CBD products currently available on the market. Each 10 g (⅓ fluid ounce) syringe full of raw hemp oil contains 2000 mg of CBD and Cannabidiolic Acid (CBDa). This product contains large amounts of various cannabinoids, cofactors, terpenes, flavonoids, essential fatty acids and is packed full of a variety of powerful micronutrients.
This product gives your Endocannabinoid System (ECS) a huge boost in its operation, which is linked to helping to regulate sleep, help regulate appetite and digestion, has been proven to have a positive effect on your overall mood, and is known to mitigate or completely stop the effects of anxiety and general mood swings. Because of the staggering potency, efficacy, fast-acting nature, and the purity of this raw hemp oil product (meaning the hemp oil in this product has never been heat-treated, or "decarboxylated"), it is likely to provide a lot of support and motivation when it comes to meeting or exceeding your short-term and long-term weight loss goals by helping you, body and mind, with the myriad of benefits that CBD is known to provide.
Product Types: Raw Hemp Oil, CBD Oils, CBD Capsules, CBD Creams, Food Supplements, CBD Suppositories, CBD Crystals, CBD Edibles
Our Recommended Product for Weight Loss: 2000 mg Raw Hemp Oil
---
Kick Back CBD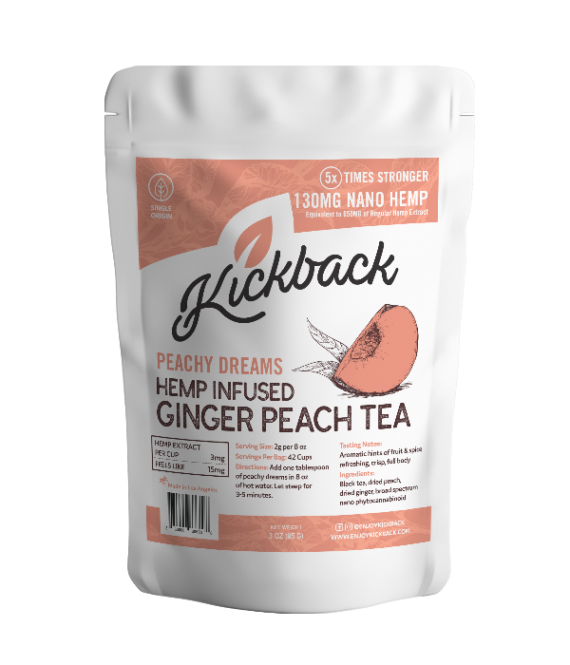 Kick Back CBD was started in 2016 by co-founders Omid and Pierre with the goal of helping people to eliminate the stress they feel in their everyday life from various factors, such as chronic pain, depression, anxiety, and restlessness, among other common ailments that regular CBD use can help to mitigate or stop completely.
Kick Back CBD originally started out by manufacturing a high-quality, organic cold brew coffee drink that was infused with CBD, but since the company's early days, they have branched out to other CBD products, now offering things such as dry coffees, teas, and CBD tinctures.
Kick Back CBD–from the top to the bottom–believes strongly in taking a holistic and natural approach to mental and physical well-being. Because the company takes such pride in offering to their numerous customers a natural and potent alternative to common over-the-counter medications, they always work hard to ensure that all of their products are as potent and pure as possible, which is why they employ a third-party laboratory to perform rigorous testing on all of their products to test for the overall purity, the complete cannabinoid profile, and the potency for each of their CBD-rich products.
All of Kick Back CBD's various products are guaranteed to be gluten-free, vegan-friendly, and containing nano Broad Spectrum CBD oils, which were carefully extracted from 100% certified organic industrial hemp. This organic hemp is sourced from farms that strive to always practice cruelty-free and sustainable farming practices. Additionally, each of Kick Back CBD's various CBD-dense beverages is low in natural sugars and do not contain any added sugars.
All of these facts together make buying a CBD product from Kick Back CBD to be an easy decision even for those with some dietary restrictions, and from the perspective of supporting ethical companies. And because their beverages are offered at a very reasonable price-point, it makes buying from Kick Back CBD as easy on the wallet as it is for your peace of mind.
The product that we recommend to help you to achieve your weight loss goals is their Peachy Dreams Hemp-Infused Ginger Peach Tea. This package of tea mix is sold as a 3 dry ounce bag, with enough tea to make 42 cups, based on the manufacturer's recommended dose. The tea leaves in Peachy Dreams Hemp-Infused Ginger Tea come from the fertile Nilgiri Region of India, and each bag of tea contains a total of 130 mg of Broad-Spectrum Nano CBD.
Each cup of tea contains 3 mg, but due to the nature of nano CBD, the manufacturer states that the 3 mg of CBD feels more like 5 mg of CBD. A study by medical researchers has proven that ginger plays a role in promoting weight loss and reducing the LDL (or "bad") cholesterol in laboratory mice that were put on a diet that was high in fats. When combining the positive effects that regular ginger use can have with the benefits that CBD can provide you, it makes this an excellent product for losing weight.
Product Types: Pre-Mixed CBD Fruit Beverages, CBD Tinctures, CBD Coffees, and CBD Teas
Our Recommended Product for Weight Loss: Peachy Dreams Hemp-Infused Ginger Peach Tea
---
Diamond CBD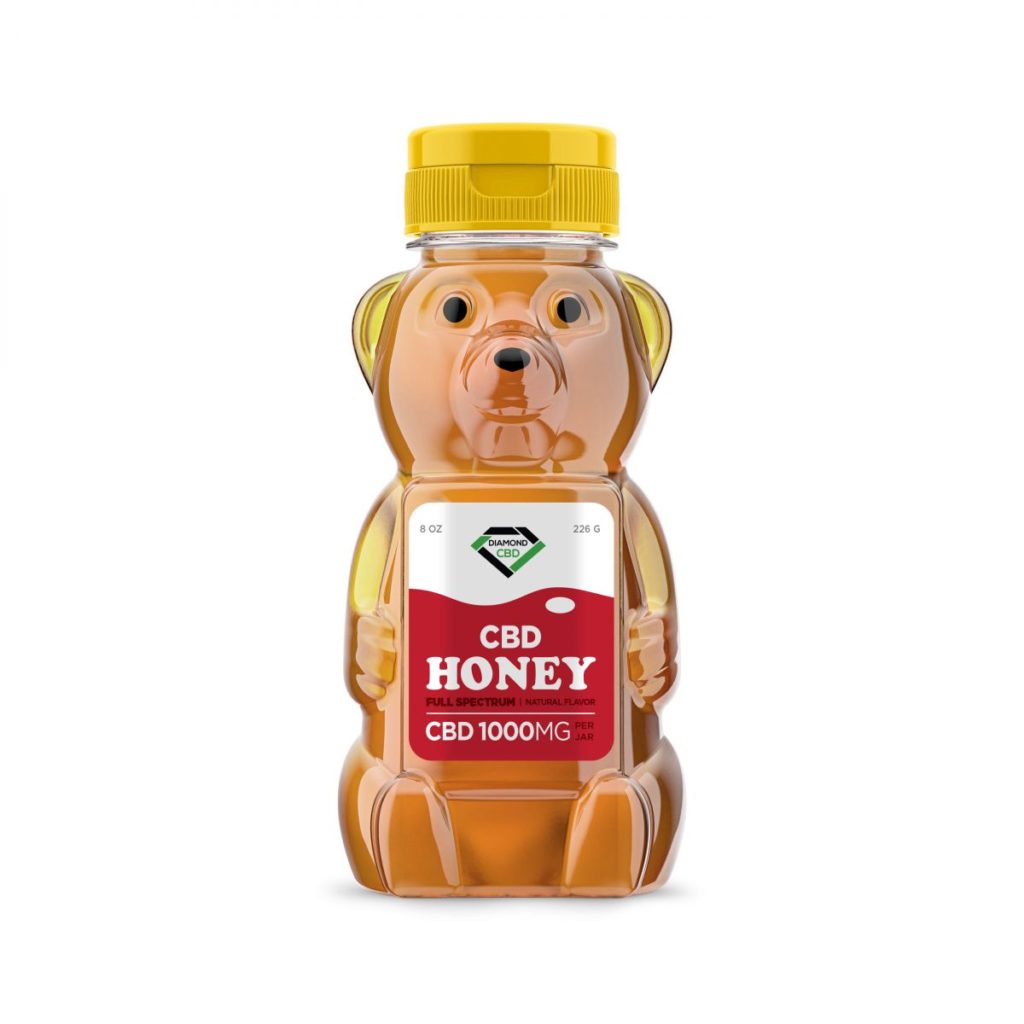 Diamond CBD carefully monitors the entire process that their products undergo, from the cultivation of the 100% certified organic industrial hemp that they source from cruelty-free farms that practice sustainable farming, through the entire manufacturing process, and all the way to the final distribution process. This ensures that the quality of the product that each of their customers receives is up to Diamond CBD's very high and strict standards for the best possible customer satisfaction.
Diamond CBD wants each and every single one of their customers to be able to get the most out of their CBD-dense products, and at an affordable price-point to boot. This is because Diamond CBD fully understands just how important CBD can be for healing, both mentally and physically. Many people in the world want to be able to rely less on over-the-counter medications–many of which can make the users feel less like themselves–by having access to a more natural and holistic healing alternative.
All of the product lines available through Diamond CBD undergo stringent third-party laboratory testing for things such as purity, potency, and full cannabinoid profile of each product. This third-party laboratory testing also ensures that the products do not contain any trace amounts of synthetic ingredients or particles. Diamond CBD only sources their organic industrial hemp from farms that they work closely with that are located in Kentucky, Colorado, and Scandinavia.
After getting a batch of industrial hemp, Diamond CBD carefully extracts the CBD oil using an efficient Supercritical Extraction Method, which helps to ensure that as many of the beneficial phytocannabinoids that are naturally occurring in hemp stay intact and at the highest possible levels. This is because Diamond CBD wants the users of their CBD-rich products to benefit from what is known as the Entourage Effect, where each of the naturally-occurring compounds in the hemp works together in order to boost the overall beneficial effects that CBD is well-known for.
We recommend Diamond CBD's 25 mg Full-Spectrum CBD Honey Tincture to those that are looking for a CBD product that can help with weight loss. The beneficial properties that CBD offers are expertly blended into this potent sublingual tincture along with 100% all-natural honey. There is strong evidence that honey can boost your metabolism, can decrease the bad LDL cholesterol, can decrease the risk of developing heart disease due to the powerful antioxidants it contains and can help you to get a better night's rest.
These two all-natural powerhouse products can work in tandem to give you the best atmosphere physically and mentally in order to lose weight and to make more healthy choices in your day-to-day life, by allowing you to be more rested in order to not feel so exhausted after regular physical activity and by boosting your metabolism, so you won't feel the need to eat more than what you actually need.
Product Types: CBD Gummies, CBD Oil Tinctures, CBD Lotions and Creams, CBD Pre-Mixed Beverages, CBD Coffees, CBD Capsules, CBD Vape Juice, CBD Vape Cartridges, CBD Vape Pens, CBD Bath Bombs, and CBD Pet Car Products
Our Recommended Product for Weight Loss: Full-Spectrum CBD Honey Tincture
---
CBD Nutrition Online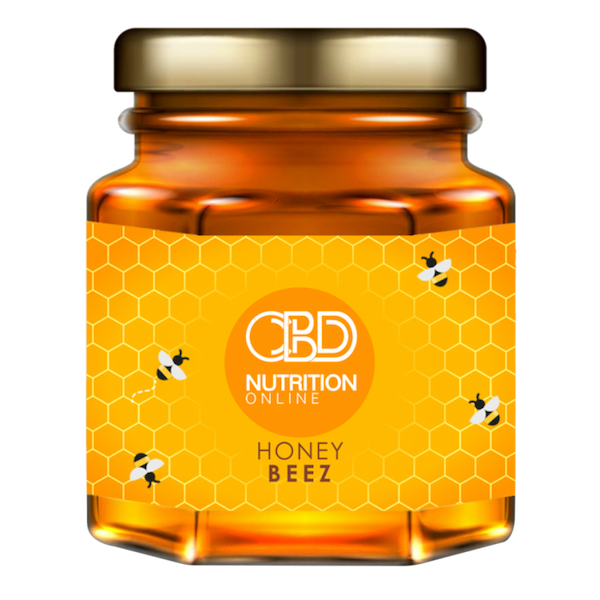 CBD Nutrition Online offer to their customers a wide range of various CBD-infused products include CBD tincture oils, balms, lotions, CBD-infused honey, CBD teas, CBD coffees, edibles, and pet care products, among others. The various CBD products across all of their different product lines mean that CBD Nutrition Online is sure to have something that fits the needs and lifestyles of anyone that uses CBD, or that wants to start using CBD for the first time.
Additionally, all of their CBD products are competitively priced, ensuring that the upfront cost to try a new kind of CBD product or a CBD product from a new company is not prohibitive for most people. Each of their products undergoes rigorous third-party laboratory testing in order to ensure potency, purity, and efficacy of each and every single one of the CBD-derived products that they carefully manufacture.
CBD Nutrition Online takes the feedback they receive from their customers extremely seriously, and they utilize this feedback in order to be able to provide better products and better customer service, because the health and happiness of each person that believed in the company enough to buy from them and to leave them constructive feedback is the main focus for the company.
Because of this, CBD Nutrition Online has one of the best customer service teams around. They are always willing to answer any questions or concerns a customer or potential customer might have in a very professional and efficient manner and are always willing to go above-and-beyond what would normally be expected from some other online company's customer service representatives. Because of this, CBD Nutrition Online's customers can always order one of the company's numerous high-quality CBD products while being able to rest fully assured that they will have a positive experience at every step of the way.
By infusing all-natural industrial hemp-extracted CBD with natural and local Sonoran honey that is harvested in the Sonoran Desert, CBD Nutrition Online has created a potent product that provides numerous health benefits and tastes great while doing so. For those that are unfamiliar, the Sonoran Desert is a large desert that spans across large areas of the Southwestern United States in the states of Arizona and California, and areas located in Northwestern Mexico, namely Sonora, Baja California, and Baja California Sur.
The Sonoran Desert is the hottest desert in Mexico and is home to more than 1,000 native bee species. Sonoran Honey is extracted from hives located in one of the most biodiverse ecosystems in North America, giving this fan-favorite honey a distinct, bold and rich flavor with depth. Each jar of Honey Beez contains a total of 300 mg of Full-Spectrum extracted CBD, and the manufacturer's recommended dosing size is ½ of a tablespoon to start with, which can be adjusted later to more or less, depending on your needs and your natural tolerance to the effects of CBD and phytocannabinoids.
Product Types: CBD Beverages, CBD Full-Spectrum Gummies, CBD Tincture Oils, CBD Honeybeez – CBD-Infused Honey, CBD Balm, CBD Lotion, CBD Coffee, CBD Tea, CBD Pet Care Products
Our Recommended Product for Weight Loss: CBD Honey Beez
---
CBD Infusionz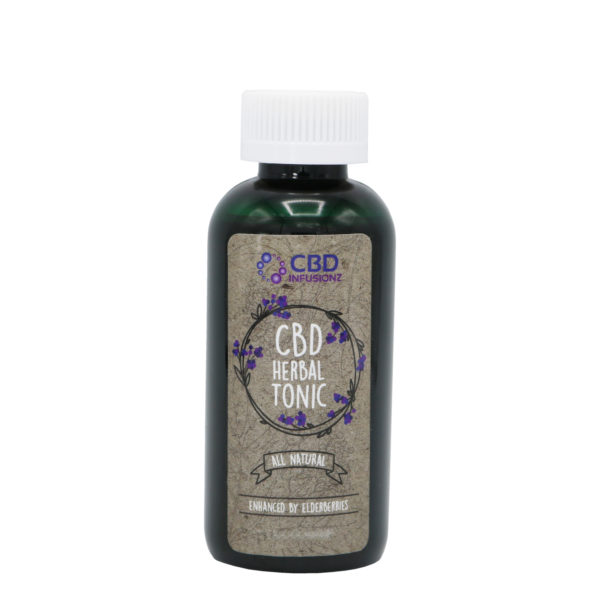 CBD Infusionz is headquartered in Denver, Colorado–virtually the epicenter of the CBD boom. The company was established by a group of friends who wanted to reduce common ailments in a more natural way compared to taking a bunch of over-the-counter medications.
The quality of their CBD products and their impacts on human health are enough to prove that the company has always used updated biotechnology principles in its product development. CBD Infusionz–like many companies–started out relatively small and did not have a huge selection of CBD-rich products, but has grown quickly over time and now their CBD product range is incredibly impressive, with them now offering more than 40 custom-made CBD-dense edibles alone.
CBD Infusionz is one of the leaders in CBD-infused edibles and beverages in the market today. In addition to selling edibles and beverages, CBD Infusionz also provides to their customers' products such as CBD tattoo salve, CBD e-juices, capsules, lotions, tinctures, vapes, concentrates, and pet care products. The kinds of edibles and beverages that you can buy through this diverse company include traditionally-flavored CBD gummy candies, gum, hard candies, toasted caramel waffle CBD cookies, CBD honey, Koala chocolate bars, natural CBD bite-sized bars, natural CBD gummies, and sour-flavored gummy candy.
In all honesty, the selection of high-quality, delicious, potent and affordable CBD products that are available through CBD Infusionz is a little staggering, particularly for first-time customers that might not be so accustomed to seeing such a wide selection of CBD products all in one place.
The product from CBD Infusionz that we would recommend to those seeking to lose weight is their CBD Herbal Tonic with Elderberries. Each bottle of herbal tonic contains 4 fluid ounces of delicious CBD and elderberry tonic, with a total of 500 mg of Broad-Spectrum extracted CBD per bottle. This CBD product features a water-soluble powder blend containing MCT, Broad-Spectrum CBD, and additional naturally-occurring cannabinoids to really boost the product's overall potency.
In addition to this powder blend, the CBD Herbal Tonic's ingredients also include dried elderberries and cinnamon. Elderberries are recognized as being packed full of powerful antioxidants and are known to greatly reduce inflammation and to increase microcirculation (which is blood that flows through the smallest vessels in the body's circulatory system) to the skin. Cinnamon, the other addition to this CBD-dense product, is widely suspected to boost the body's metabolism.
In addition to this, cinnamon has links to increasing insulin sensitivity and decreasing the overall blood glucose levels. These are all helpful when it comes to losing weight, particularly for those individuals that are borderline Type 2 Diabetics and need to get both their weight and their blood glucose levels under better control.
Product Types: CBD Gummies, CBD E-Cig Juice, CBD Chocolate, CBD Edibles, CBD Soft Gel Capsules, CBD Lotions, CBD Oil Tinctures, CBD Concentrates, CBD Coffees, and CBD Pet Care Products
Our Recommended Product: CBD Herbal Tonic with Elderberries – We apologies, this product is no longer available.
---
Willie's Remedy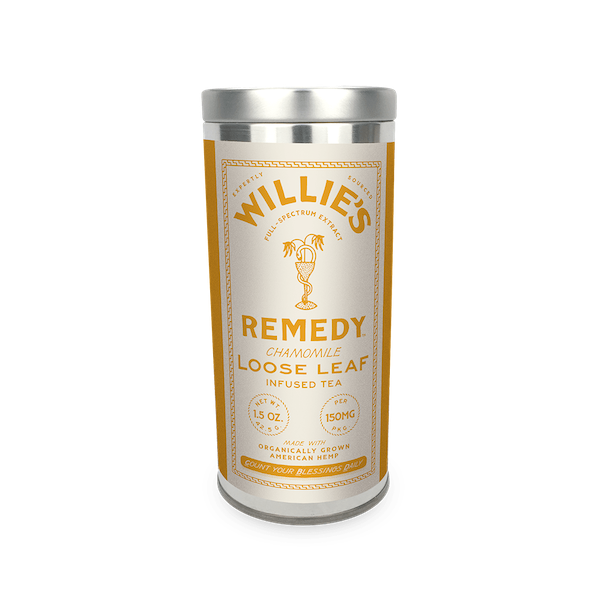 Started early in 2019 by American musician, activist, actor, poet, and producer Willie Nelson, Willie's Remedy is a manufacturer of some of the highest quality CBD-infused coffee products that are currently available on the market today.
Aside from his numerous contributions to the arts, Willie Nelson is also very well known as an advocate of legalizing recreational marijuana use, and he is also a really big advocate for the use of CBD as a health supplement for both physical and mental health–as well as being a huge supporter of the use of industrial hemp for a variety of uses, such as clothing and construction.
With Willie Nelson at the head of the company, and acting as the driving force behind innovating and providing as many people as possible with a relatively affordable and highly potent source of CBD, it is really no wonder why so many people recommend Willie's Remedy's CBD-rich products so highly.
Willie's Remedy's full range of CBD products includes CBD balms, CBD oil tinctures, coffees that are infused with CBD, and teas that are infused with CBD. Each of these products is among some of the highest quality and most potent CBD products available on the market today. Each of the products made and sold by Willie's Remedy uses 100% organic industrial hemp which is locally sourced from farms in Colorado that employ sustainable and cruelty-free farming practices.
Since branching out into the CBD market early 2019, after successfully launching his signature cannabis brand back in 2015, Willie Nelson has garnered a lot of respect and has made many customers into fans by providing them with high-quality, potent, and comparatively affordable CBD products, all while being socially and environmentally conscious with his business practices. All of this comes together to make Willie's Remedy a top-notch CBD company that is dedicated to spreading the numerous health benefits that CBD offers to as many people as possible.
The product that we most recommend from Willie's Remedy is their 1.5 oz Tin of Chamomile Tea. This tea is infused with Full-Spectrum extracted hemp oil at a ratio of 2 mg of CBD per every 1 mg of tea leaves. This means that each cup of soothing tea will contain approximately 10 mg of CBD based on the manufacturer's recommended dosing. Each tin of Willie's Remedy's various teas all come loose leaf and contain 300 mg of CBD in total per tin. If the recommended serving size/dosage is followed, each tin will make approximately 30 cups of tea, which can be enjoyed either hot or cold and which tastes great, even if you don't want to add milk, creamer, and/or sweeteners to your teas.
This particular tea blend features chamomile flowers in addition to the potent amount of CBD. Chamomile has proven effectiveness in helping with weight loss. Chamomile is naturally chock-full of calcium, potassium and a variety of flavonoids, which are a strong antioxidant that is found in certain fruits and vegetables. Flavonoids are known to reduce the risk of cancer, heart disease, asthma, and strokes.
Product Types: CBD Balms, CBD Oil Tinctures, CBD Coffees, CBD Teas
Our Recommended Product for Weight Loss: Chamomile Tea 1.5 oz Tin
---
Flower Power Coffee Co.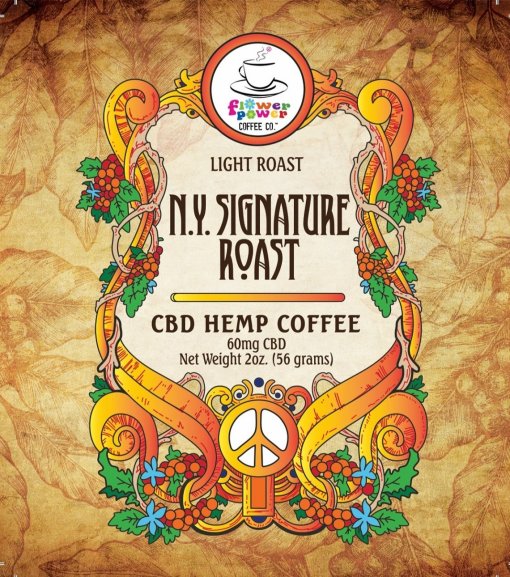 Flower Power Coffee Co.'s current president and CEO, Chuck Siegel, is always trying to push the boundaries of a good and aromatic coffee with the health benefits of CBD by making sure to hire highly experienced visionaries, such as Doctor Craig Leivent.
Dr. Leivent has a focus in Pharmacology with a degree in Botany, and he has brought his more than 20 years of experience in the field to the table to help make sure that Flower Power Coffee Co.'s coffees contain the most potent CBD and other cannabinoids currently possible, in order to provide the company's numerous customers with a product that is highly efficient and that will provide them with the most relief possible from numerous different common ailments that CBD has been proven to provide relief from, such as anxiety, clinical and chronic depression, restlessness, and chronic pain, among many others.
Because everyone at Flower Power Coffee Co. is so committed to providing some of the best CBD-dense beverage and edible products available on the market today, we highly recommend that anyone that has an interest in CBD-infused ingestibles give this company an opportunity to show you what they can do.
Because Flower Power Coffee Co. is always seeking to innovate in their specialized areas of CBD-infused beverages and edibles and to introduce as many people as possible to the potent health benefits that regular CBD use can provide. Due to this, Flower Power Coffee Co. has recently partnered with David Ellefson, the highly talented American bassist and co-founder of the heavy metal band, Megadeth. This partnership has brought about the Ellefson Coffee Co. CBD-Infused Jamaican Blue Mountain coffee blend.
This coffee blend is pre-ground and contains a total of 60 mg of CBD per bag, with each cup of coffee that the grounds make containing approximately 5 mg of CBD in totality. This special blend coffee is very well-balanced, and has an excellent full-body, featuring an unusually naturally sweet flavor that Flower Power Coffee Co. describes as being "almost creamy."
The New York House Blend Signature – 2 oz Bag is our personal favorite blend that is offered by Flower Power Coffee Co., however, it is far from the only coffee blend that they offer that is very pleasing on the palate. Other flavors that are offered by Flower Power Coffee Co. currently are: Raspberry Mocha Cream, Big Island Joe, Early Morning Beignet, Costa Rican blend, and their Jamaican Blue Mountain blend. All of these different blend flavors come highly recommended by us for those that are seeking to lose weight. Coffee has been proven to help you lose weight by stimulating so-called "brown fat" or brown adipose tissue, which burns calories in the body to generate heat and energy.
Additionally, coffee is a great way to get your day started with a lot of energy Each flavor of coffee is available in a 2 oz bag, and each 2 oz bag contains 60 mg of CBD total. The New York House Blend Signature has a sweet flavor, with a medium acidity level, and it has a very pleasant smooth full-body fragrance. Their 2 oz coffee bags each come pre-ground, are used to make a cup of coffee the same way you would use any ground coffee blend, and every 2 oz bag brews approximately twelve 6 oz cups of coffee, for a total of 72 fluid ounces of coffee per bag. If brewed as per the directions on the bag, each cup of coffee will contain approximately 5 mg of CBD, making Flower Power Coffee Co.'s CBD-infused bags of ground coffee beans a very potent CBD product at a very reasonable price-point.
Product Types: CBD Coffees
Our Recommended Product for Weight Loss: New York House Blend Signature – 2 oz Bag
---
Why Losing Weight Can be so Difficult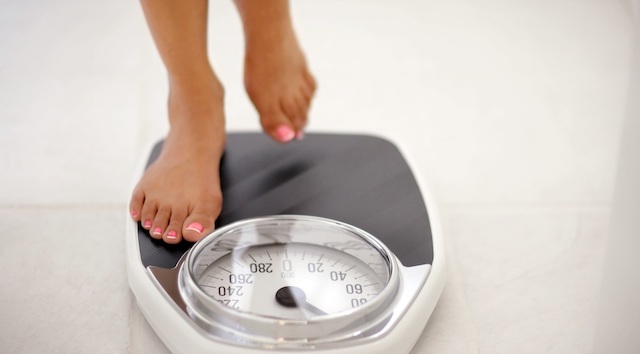 Despite how important losing weight often is, it is also often a task that many people find to be difficult, causing them to struggle to achieve and maintain a healthy level of body fat. There's a lot of misconceptions that many people hold when it comes to being overweight, such as the common thought that people that can't lose weight are just not trying hard enough.
For many cases of obesity in adults, this is demonstrably false, and there are many hurdles that they have to face in order to lose weight. The relationship between the root cause(s) of obesity and the symptoms that being overweight commonly cause can often be complex and counterproductive in how they impact each other.
For instance, the U.S. government's National Center for Biotechnology Information (commonly referred to as the NCBI), has published medical papers which clearly demonstrate the strong correlation that exists between obesity and a variety of mental health disorders in adults. Clinical depression—as a specific example—can often lead sufferers to start binge eating as a coping mechanism to shield them from their feelings. This binge-eating obviously often leads to gaining excess weight.
This weight gain in turn often begins to negatively affect the individual's overall physical health and begins to negatively affect how they view and feel about their body, decreasing their sense of self-worth. This is often enough of a catalyst to cause worsening clinical depression. Because this is a self-perpetuating cycle of overeating because of depression and becoming depressed because of the negative effects caused by overeating, it is often a difficult problem to solve without a lot of counseling and medical intervention. Anxiety, as another example, is another common mental health problem that can drive the sufferer to adopt unhealthy eating habits as a form of a coping mechanism.
Other common root causes that often lead to obesity, include: Post-Traumatic Stress Disorder (PTSD), Bi-Polar Disorder (Manic-Depressive Illness), Binge-Eating Disorder, Night Eating Syndrome, Prolactinoma (benign tumors that cause an increase in production of the hormone prolactin), Hypothyroidism (an underactive thyroid gland), overeating caused due to seeking temporary relief from the effects of Gastroesophageal Reflux Disease (GERD / acid reflux),
Polycystic Ovarian Syndrome (PCOS), being on one or more of the many different prescription medications that are commonly prescribed for a variety of different illnesses and which can lead to weight gain as a side-effect (such as many antipsychotics, different classes of antidepressants, epilepsy medications, steroid hormone medications, birth control medications, hypertension medications, and many of the insulin therapy medications prescribed to type 2 diabetics).
And lastly, what is arguably (and possibly surprisingly) one of the most prevalent and most difficult to treat root causes of obesity is living at a socioeconomic disadvantage, such as the more than 38.1 million Americans that are living at or below the poverty line according to the 2018 United States Census Bureau report. Poverty plays such a large role in obesity due to the fact that having less income means you are not able to eat the freshest and healthiest foods. Inexpensive foods, such as fast food and pre-packaged/ready-made meals are often calorie-dense and fatty but are also nutrient-deficient.
People that have to face the problems that come with living in poverty are also more likely to suffer from some of the more common emotional and mental health problems, such as general anxiety and clinical depression. Many different reputable and respected health research centers and health education providers, such as the National Center for Biotechnology Information (NCBI), and the Centers for Disease Control and Prevention (CDC), among many others have demonstrated the various proven and strong links between poverty and obesity.
Because losing weight can be so difficult for so many adults, doctors often recommend that overweight individuals set an achievable short-term goals and realistic long-term goals when it comes to how much weight to lose, implementing healthier life choices, and seeking proper mental health counseling for any underlying emotional or mental issues, such as depression, or anxiety, that could be contributing to the weight gain. In addition to these basic steps, it is often recommended that obese individuals introduce beneficial health supplemental products into their daily lives, such as multi-vitamins and light, gentle stretching after waking and before sleeping.
Thankfully, there's a variety of very helpful products and activities that can help with losing weight and keeping it off. Activities such as gentle yoga or swimming are great choices for lower-impact physical activities, which puts less stress on your joints than high-impact exercises like running. And a great health supplement that can be easily incorporated into a variety of daily routines which has strong medical evidence of having a positive impact on losing weight and improving the overall emotional, mental, and physical health of individuals with regular use is CBD-rich products. CBD-rich products are often convenient health supplements that can help in a variety of different ways.
How Can CBD Help You to Lose Weight?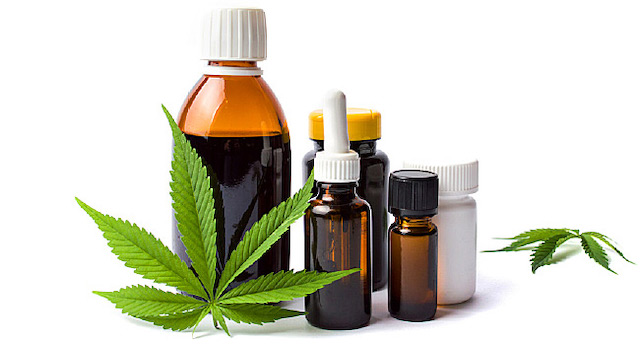 A medical test by German medical faculty member at the Institute of Anatomy of the University of Leipzig, Marco Koch, has released his findings on the effect that Cannabinoids have on the CB1 and CB2 receptors in the lymphoid tissue and in the brain. These two receptors are suspected by medical researchers to play important roles in metabolism and food intake.
Marco Koch's findings show that there is evidence that Cannabinoids can have a positive influence on weight loss. CBD has also been proven to have a positive influence on the user's mental and emotional well-being, with regular use. Because CBD products can improve the user's mood and help to alleviate the symptoms of anxiety and depression, regular CBD use can potentially have a positive influence on these two very common contributing factors to obesity. CBD has also has been proven to have a strong effect on inflammation, joint pain, muscle soreness, and general aches and pains.
With regular CBD use, people trying to lose weight will not be as hindered by body pain and soreness as they would have otherwise been, which can allow them to fit more physical activity into their days, all while feeling fewer negative consequences of the increase in physical activity. Because CBD can be extremely convenient to use as a supplement, and because many different kinds of products can be infused with CBD, it makes this naturally-occurring chemical compound incredibly versatile and beneficial regardless of why and how much you want to lose, even if you lead a busy life and can't dedicate a lot of time to work on your weight loss goals.
Because CBD can help mitigate many negative contributing factors to obesity and can help you to make better health choices and to achieve the weight loss goals that you or your doctor has set for you, we have chosen the 10 high-quality CBD products that we think can be of the most help.