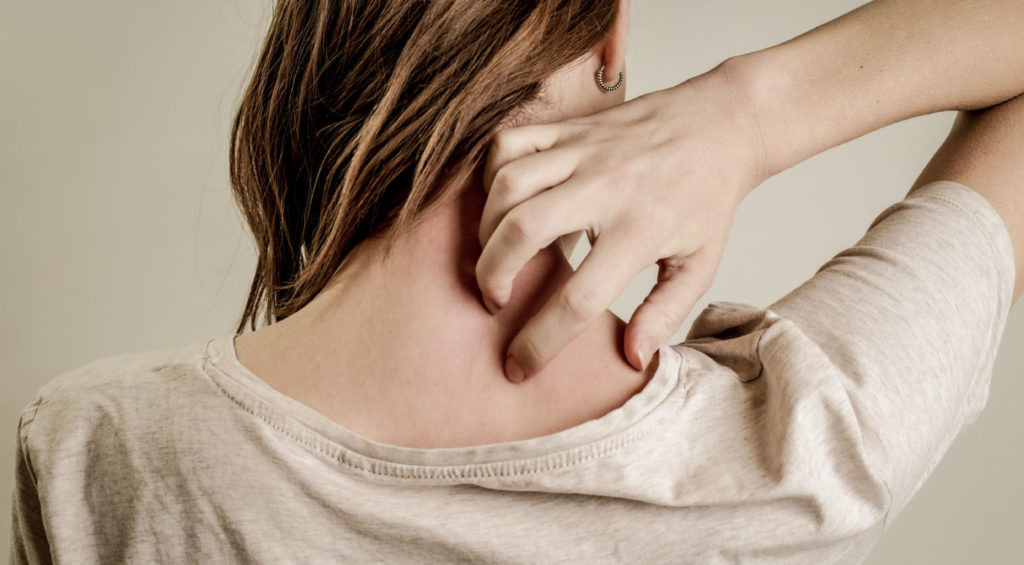 CBD is all the rage these days, and it's being used for everything from reducing anxiety to pain. But can you use CBD oil for shingles and the pain that comes with it? We took a dive into finding out what the condition really is, how it's treated, and whether or not you can effectively use CBD oil for shingles.
Table of Contents
What Causes Shingles?
As children, many of us experience chickenpox, an itchy rash caused by a virus that that lasts a couple of weeks from exposure to completion. Chickenpox is caused by the highly contagious varicella-zoster virus and spreads easily, especially among those who haven't previously been infected by the virus or been vaccinated against it. Once you have had chickenpox, your body creates an immunity to the virus, preventing you from getting chickenpox again.
However, once you are exposed to the varicella-zoster virus, it remains in your system, essentially hiding inactivated in nerve cells. This virus can later become activated and cause you to develop the condition called shingles.
Understanding Shingles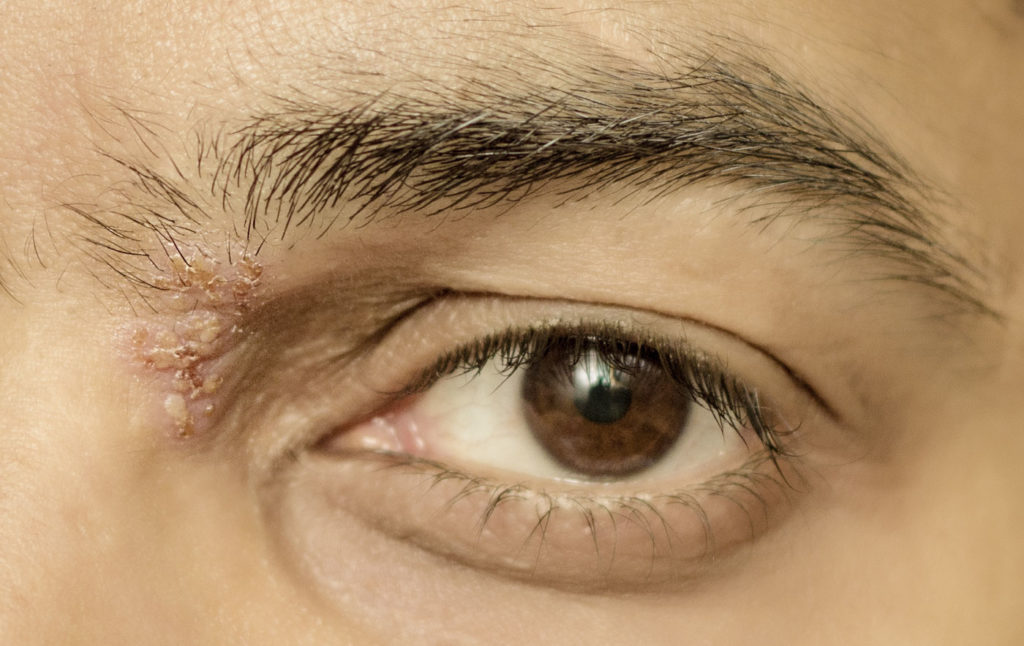 Shingles affects about 1 million adults in the United States each year. Currently, we do not have very effective treatments for this painful condition or some of its possible complications, such as post-herpetic neuralgia. As such, people are reaching out for natural ways to treat shingles in an attempt to find some pain relief. Some are using CBD oil for their shingles symptoms.
Using CBD Oil for Shingles: Just the Facts
Shingles is a painful red rash caused by the reactivation of the varicella-zoster virus. This reactivation is also called herpes zoster (not to be confused with other herpes viruses). Research shows that CBD is effective in treating various types of nerve pain, due to its effect on the endocannabinoid system. Although there are not any studies on the use of CBD oil for shingles directly, it is well within reason that it could help manage shingles pain.
Experiencing Shingles
The shingles rash typically affects one area of the body. Because the virus hides in nerve cells, the rash forms along the area of the body that those nerves control. This is known as a dermatome.
Common Symptoms of Shingles
The most common symptom of shingles is severe pain. Burning pain in one area of the body is usually the first symptom people notice. In some cases, people confuse the pain for other conditions, like a kidney infection or lung issue, depending on what area of the body the shingles affects. The tingling, burning pain generally lasts for a few days.
Next, a red rash develops. After a couple days, the rash forms small clusters of fluid-filled blisters that are terribly painful and itchy. Some people also experience:
Headaches
Fever
Abdominal pain
Sensitivity to light
Fatigue
In most cases, the blisters scab over after 10 days or so, and after 3 to 5 weeks the rash clears.
Not every person who has had chickenpox develops shingles. Approximately 1 in 3 adults will develop shingles at some point in their lives. Although we do not know all the reasons why some people develop shingles and others do not, there are some common risk factors. These include:
Being an older adult (over 50)
Lowered immune system
High amounts of stress
Medications such as steroids
Is Shingles Contagious?
You cannot catch shingles from someone else; however, the varicella-zoster virus is highly contagious. This means people who are exposed to people with shingles cannot catch shingles, but they can catch chickenpox.
Complications of Shingles
Although most cases of shingles run their course within about five weeks, there are instances where this is not the case. In people with lowered immunity, the episode may last longer than five weeks. This warrants medical attention from your doctor. Furthermore, shingles can produce other complications. These complications include:
Post-herpetic Neuralgia
Post-herpetic neuralgia is when pain continues in the area of the shingles rash, even after the rash has cleared. This is due to damage having been done to the nerves. People who experience post-herpetic neuralgia may also become depressed or have issues sleeping due to their chronic pain.
Eye Conditions
If shingles develops around the eye, it can result in eye infections that could lead to blindness.
Skin Infections
Skin infections are also possible with shingles. If the rash is scratched and the blisters are broken open, bacteria can enter the open skin and create an infection.
Conventional Treatment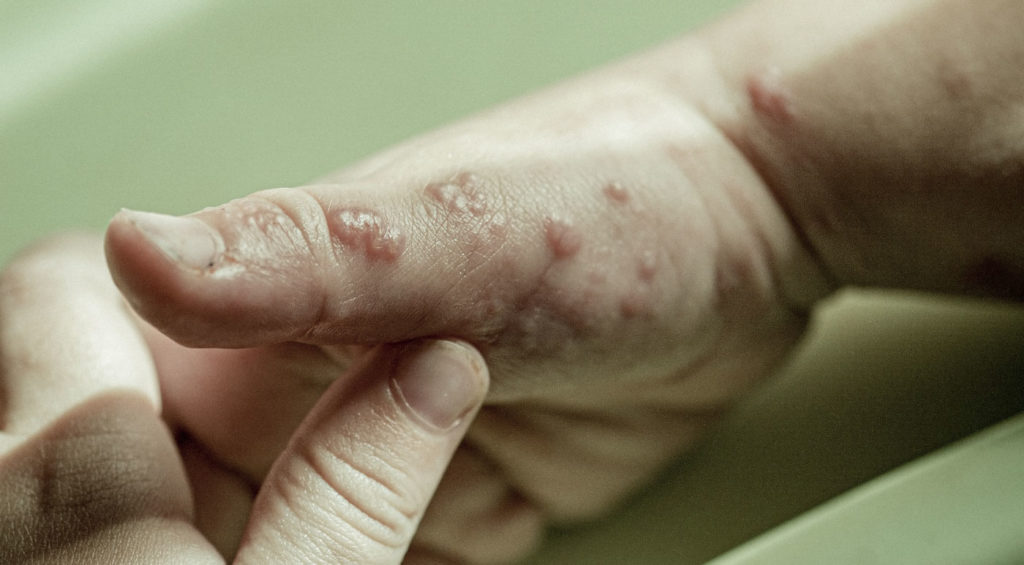 Currently, there is no cure for shingles. The typical course of treatment includes anti-viral medications, including acyclovir, valacyclovir, and famciclovir. These medications can help shorten the duration of the outbreak, however, they do not provide pain relief.
The conventional treatment for shingles pain is prescription medications like opiate painkillers, lidocaine numbing cream, or capsaicin topical patches. In addition, on some occasions, medications like gabapentin or anti-depressant drugs are recommended.
Post-herpetic Neuralgia Treatment
Post-herpetic neuralgia is difficult to treat. The most common treatments for post-herpetic neuralgia pain are steroids, traditional painkillers, and anti-depressants. These drugs are not particularly effective, and they also come with a host of side effects. For example, pain killers can be addictive.
Using CBD for Shingles
Because shingles is such a painful condition, and treatment options are limited and are only somewhat effective, people are turning to CBD products to help relieve their shingles pain.
CBD products are available as oral supplements, including gummies, pills, and oil, as well as topical salves.
The History of CBD Use for Pain
CBD is derived from the industrial hemp plant, otherwise known as cannabis sativa. There is anecdotal evidence to support cannabis's use for pain management as far back as 2000 B.C.
There are numerous accounts of people using medical cannabis (also known as medical marijuana) for nerve pain. Medical cannabis contains the same cannabinoids as CBD oil. However, medical marijuana also contains THC, which is a psychoactive component not found in CBD products.
How CBD Can Relieve Shingles Pain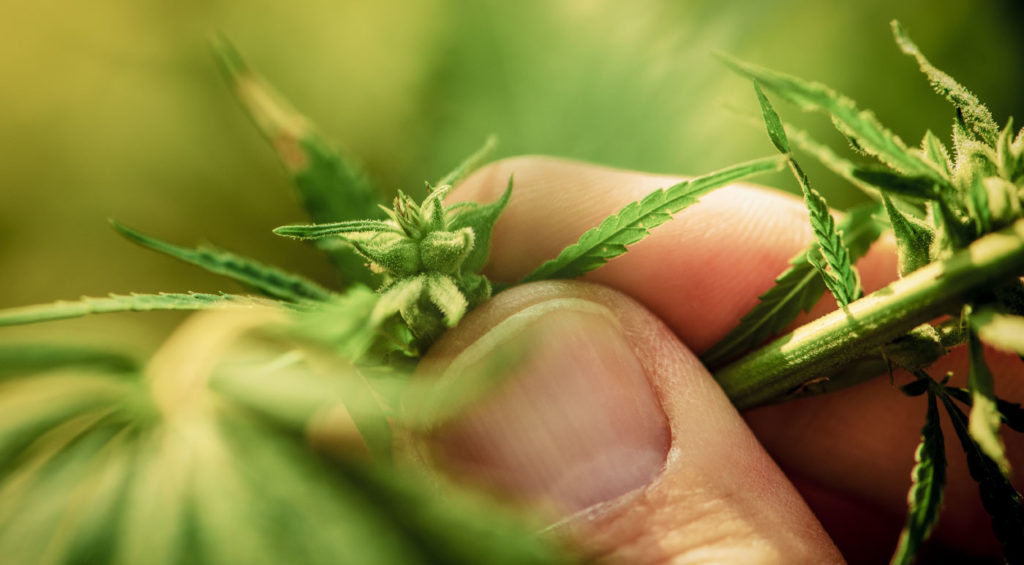 The Endocannabinoid System
The way we perceive pain is controlled in part by our endocannabinoid system. This is a signaling system in our bodies that influences our sensitivity to pain, especially pain due to inflammation. The cannabinoids in CBD oil activates the CB1 receptors and the CB2 receptors, which suppress our perception of pain levels.
Inflammation and Pain
The cannabinoids in CBD have potent anti-inflammatory properties. Research supports that CBD reduces the number of inflammatory chemicals in the body, including TNF. These inflammatory chemicals are part of our pain pathways, and reducing inflammatory mediators in the body can help lower pain levels.
What the Research Says
To date, there have not been any research studies specifically regarding the use of CBD oil for shingles. However, CBD's effects have been studied in relation to a variety of other pain conditions, including joint pain, other types of nerve pain (including chemotherapy-induced neuropathic pain), and trauma-induced nerve pain.
CBD and Other Types of Nerve Pain
A review of the efficacy of CBD oil on several types of nerve pain found that CBD products are overall effective for nerve pain. Although the study did not assess CBD oil for shingles itself, it is reasonable to consider that CBD may be effective for treating shingles pain due to its effect on the endocannabinoid system.
Chemotherapy-induced Neuropathic Pain
A recent study found that CBD products were effective at reducing the neuropathic pain, which is pain that comes from nerve damage, in people treated with chemotherapy drugs. These drugs can negatively affect nerve cells, much like a shingles outbreak can, resulting in chronic nerve pain. Given that CBD was able to reduce pain in this condition, the possibilities of using CBD oil for shingles pain are optimistic.
Post-herpetic Neuralgia and CBD
As previously mentioned, a complication of shingles is chronic nerve pain—or post-herpetic neuralgia. Animals studies support that CBD is helpful for post-herpetic neuralgia. However, there have not been human studies to confirm this. Therefore, more research is needed.
A Summary of What the Research Says
To date, there have not been any human studies regarding the use of CBD oil for shingles. However, the use of CBD for shingles as well as post-herpetic neuralgia is promising.
Several studies on the use of CBD for other types of nerve pain show it is effective for pain management.
Final Thoughts
A shingles outbreak is a painful medical condition and can disrupt many aspects of your life. Current treatment medications are only somewhat effective and come with numerous side effects.
CBD products are shown to be capable of reducing nerve-related pain and can also help with post-herpetic neuralgia. However, it is always recommended to consult with your physician before making any changes to your medications or trying new natural supplements.
The United States Food and Drug Administration (FDA) does not currently regulate CBD products. When purchasing CBD in any form, ensure you are using a product that has undergone third-party testing. This helps ensure that the product you buy meets certain quality and purity standards.