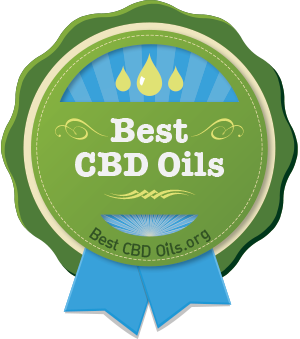 Throughout your research, you've probably discovered the many health benefits of CBD. Just like you have an endocannabinoid system as part of your central nervous system, so do all other mammals. Dogs have this system and because of that, CBD can interact with their body and give them several similar health benefits.
Cannabidiol is one of the cannabinoids in the cannabis plant; a lot of the CBD you'll read about in this list is extracted from industrial hemp plants, however. Industrial hemp plants are the same as cannabis plants, but in order to be classified as 'industrial hemp', they are required to have less than .3% THC.
It is great that CBD is extracted from this type of plant for several reasons. It allows companies to distance themselves from the term cannabis, which is favorable for some companies because it allows them to broaden their market because many people are still misinformed about what cannabis is. Additionally, the .3% THC requirement adds an extra layer of security for pet owners that are incorporating this product into the lives of their furry friends. Cannabis has incredible health benefits for man and his best friend, but THC should never be in the mix. There is no THC present in CBD products at all, and barely any in the plant that it is sourced from. A study published in the Journal of Veterinary Emergency and Critical Care found that THC ingestion in dogs is linked to increased cases of canine toxicosis. CBD oil drops for animals, and this smart sourcing allows your dog to reap all the important benefits without any potential risks.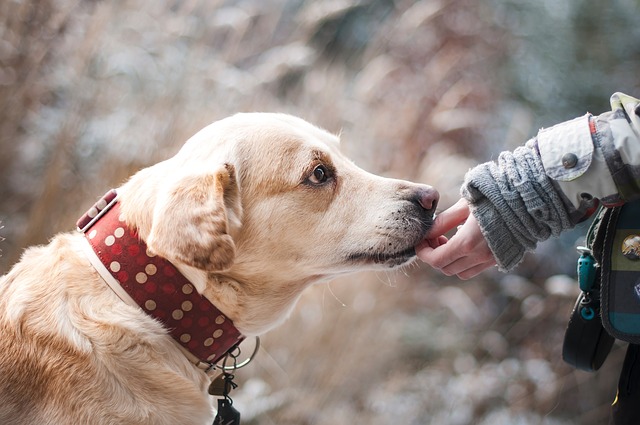 CBD oil for pets is not currently FDA approved; however, you shouldn't let that discourage you from exploring it as an option. Vets across America have started to recommend CBD oil for a range of canine conditions. Vets have also gone on record to say that CBD oil has no significant side effects in dogs when it is administered in the proper dosage, much unlike prescription medications. It also does no organ damage to your dog nor does it have any unwanted sedative effects.
How Does CBD for Dogs Work?
CBD for dogs works virtually identically to the way it works for humans because they have an almost identical endocannabinoid system. This system is a network of neurotransmitters that balances and maintains normal functions in the body. CBD will manipulate receptors in the central nervous system to help balance out symptoms that your dog is experiencing, bringing Fido back to normal in no time.
What Does CBD Oil Do For Dogs?
CBD for dogs has a lot of incredible benefits that can improve your dog's health and quality of life. There are also a few different brands that have formulas specific to particular problems so that you're getting the maximum benefit from their products. Some of the most universal uses for canine CBD are aiding with anxiety, phobias, and sleeping. If your dog is skittish about loud noises, suffers from separation anxiety, or has any trouble sleeping, CBD oil's calming effect will help things run smoother. Some people have even seen improvement in dogs that have a tendency to panic or get too aggressive out of fear when they began using CBD. It helps to regulate sleep cycles and hormone production in humans and will have similar effects on your dog.
Nausea is another big problem for some dogs and that could be caused by something psychological like stress from a big move, or something physical like car sickness, even something more severe like IBS, IBD, or some other gastrointestinal condition. CBD can help soothe your dog's tummy troubles regardless of what is causing them. There aren't extensive studies published but in animals CBD oil has been shown to ease the effects of nausea and stop vomiting even when it is caused by toxins and drugs. If your pup hasn't been eating as heartily as usual or going to the bathroom normally and that has you worried, CBD will also help increase appetite and restore normal motility. Intestinal inflammation and colitis have also been reduced in dogs treated with cannabidiol in studies.
Inflammation is another key use for CBD for dogs and not just intestinal. It will help with acute and chronic inflammation in dogs. Inflammation has a variety of negative impacts on pets just as it does people. The most common of those is pain. No one wants to see their pet in pain and CBD might be a great answer for that. It helps relieve pain regardless of the cause (like injury, arthritis, nerve-damage), making it a great alternative to giving drugs to your dog, which sometimes sedate your pet so much that other symptoms are masked and it is hard to tell if it is helping. One more severe result of inflammation is how it impacts something called oxidative stress. Oxidative stress means that your cells can't hold as many antioxidants which fight free radicals. Free radicals, in excess, cause a complex chemical reaction that damages cell functionality permanently. In the simplest terms, inflammation causes problems that can lead to degeneration, premature aging, and even cancer.
In humans, CBD has been shown to help with Amyotrophic Lateral Sclerosis (ALS or Lou Gehrig's Disease), Alzheimer's, and Parkinson's disease. CBD can do this by protecting the brain cells from toxicity from those free radicals, and it does the same in dogs. So, it can help protect the nervous system from this kind of neurodegenerative disease in your pet and help you to manage nerve and spine issues, degenerative myelopathy, and more.
A short list of additional benefits for canine CBD includes: improve joint health, improve cardiovascular health, aid with epilepsy and seizures, reducing autoimmune diseases, and promoting general wellness. On top of all that, it is completely safe in the right dosage and legal in all fifty U.S. states.
How is CBD for Dogs Administered?
The ways in which your dog can get CBD are not as varied as that for humans, but there are a few options. Topical application is a viable option; however, your dog may lick the salve or cream after it is applied which may negatively affect the dosage. The two main ways include oils or tinctures, and of course, treats! But, as products continue to come out and more research is done, this will undoubtedly expand. Here's what you need to know about these two methods.
Oil or Tincture:
Can be dropped directly in mouth or onto foods/treats.
Gets absorbed into the system faster.
Allows for very precise and easily adjusted dosing.
Most 'human' CBD oils are safe to use.
Avoid dosing in water bowls as it may splash out.
Treats:
Takes longer to absorb; however, effects will last longer.
Likely to be easier to administer for picky pups.
Broad range of flavors, types of treats, and doses available.
If you don't feel completely confident dosing with oil, this is already measured out for you.
Dosage Information
What vets have to say when it comes to CBD for dogs and dosage is very simple. Giving this great product to your pets doesn't have to be complicated. The general guideline is that you should start low and go slow. What this means, more specifically, is that you should start at a lower dose and ramp it up slowly over time until you notice the desired effects.
Typically, the dosage is determined by the weight of the dog. You should start with 5 mg per 50 pounds of body weight and build up from there unless otherwise directed. You should do your best to always consult a vet. Cannabis is still considered a Schedule I substance. The DEA says, "schedule I drugs, substances, or chemicals are defined as drugs with no currently accepted medical use and a high potential for abuse." Even though CBD is not psychoactive and is entirely legal, some vets may not be able to provide recommendations due to this federal classification. But, you can always ask for advice, seek out a holistic vet or vet with cannabidiol experience, and do extensive research on your own.
What to Look For When Selecting a Product
Your dog is part of your family and you want to make sure that you're giving them the highest quality product that you can, just like anyone else in your family. You want a product with minimal fluff and maximum benefits. There are a few things to consider when you're searching.
Be mindful about the dosage information before you buy.
Consider getting a specifically tailored formula based on your dog's symptoms.
Be as sure as possible that it contains CBD. Some products avoid putting any cannabis-related terms on their products; some add deceptive terms to make it seem like CBD is included in the ingredients.
Read any analysis information and ingredient information available on your products.
Don't break the bank by any means, but you shouldn't price shop on this type of product.
Organic is important. You wouldn't want to feed your dog any pesticides, fungicides, chemicals, or potentially harmful solvents.
The Top 10 Best CBD Products for Dogs
We do our best to make your CBD research as smooth and simple as possible so you can learn as much as you can all in one place. We believe in what CBD has done for people and their pets across the country so we have rounded up the ten best products out there right now for you to explore more in depth and pick the best one for your furry friends. This list focuses on CBD oil for dogs and CBD dog treats; however, many of these products are safe for other animals as well. The following list is organized alphabetically.

4 Corners Cannabis makes the Pedigree CBD Oil, a full-spectrum CBD oil product that is specifically formulated for animals. There are three different choices for you: a 250 mg oil, a 500 mg oil, and a 1000 mg oil. The 250 mg option says that you should use two drops per ten pounds of body weight and costs $40.00 per vial. The 500 mg and 1000 mg each call for one drop per ten pounds of body weight and cost $60.00 and $100.00 respectively. This product is safe for all animals.
2. Bark Shop CBD Extract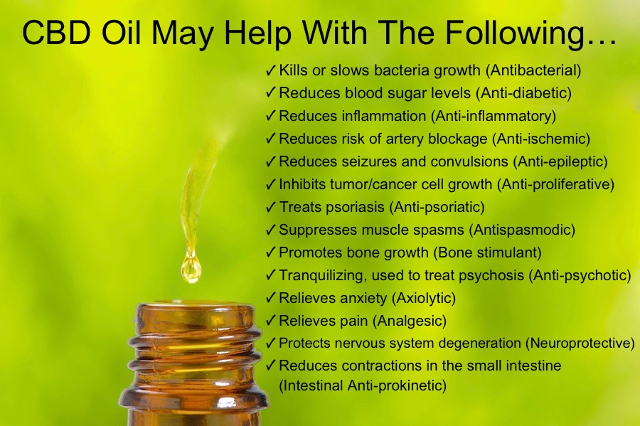 Bark Shop's CBD Extract is another full-spectrum CBD oil. It is CO2 extracted and completely vegan. Apart from the CBD sourced from Colorado, the only other ingredient is medium chain triglycerides from organic coconuts. The vial contains 600 drops and is 300 mg. Bark Shop recommends their oil for dogs over 45 pounds. It is human-grade and highly concentrated; a vial will cost you $69.30 plus shipping. 5% of all proceeds go to charity and you also have the option to subscribe for regular deliveries so you won't ever run out.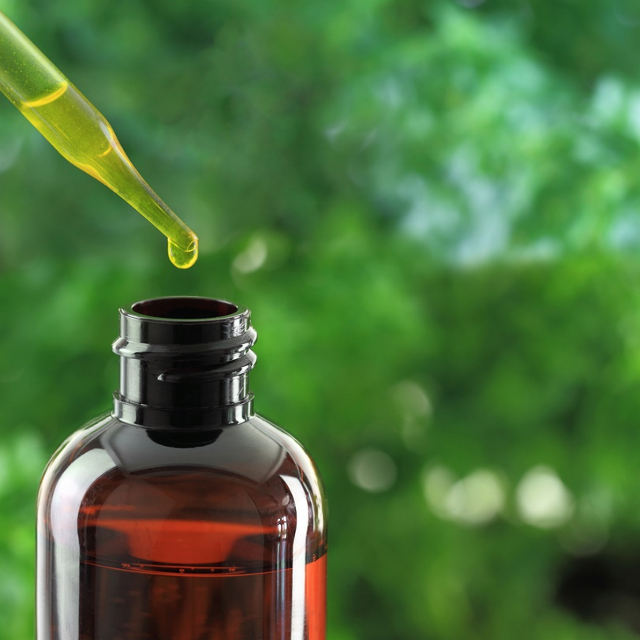 CBDistillery makes CBD Pet Tincture, which is a CBD oil that uses a cold press extraction process to aid in easy digestion. Our research found that only small quantities are currently available online, the rest will be available soon but are strictly retail at the time of writing. Their product is 100% natural and is 150 mg. You can purchase a 15-milliliter vial for just $20.00. That doesn't leave you with many doses but it is great for smaller dogs or just to do a test run on a product like this.
4. Holistapet CBD Pet Tincture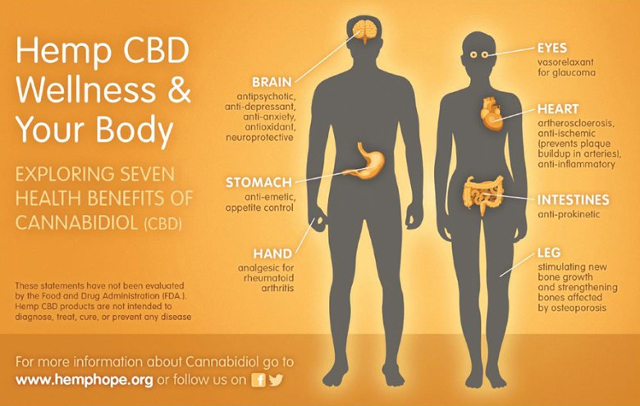 Holistapet offers a range of products including CBD dog treats formulated for heart and immune health, joint and mobility care, and stress and anxiety aid. You can also purchase capsules for your dog, one of few products of its kind. The CBD oil that you can buy from Holistapet is a full-spectrum oil that is also safe for cats, horses, and even rabbits. Your purchase options include 150 mg for small pets, 300 mg for medium pets, or 600 mg for large pets. They cost $19.95, $27.95, and $37.95.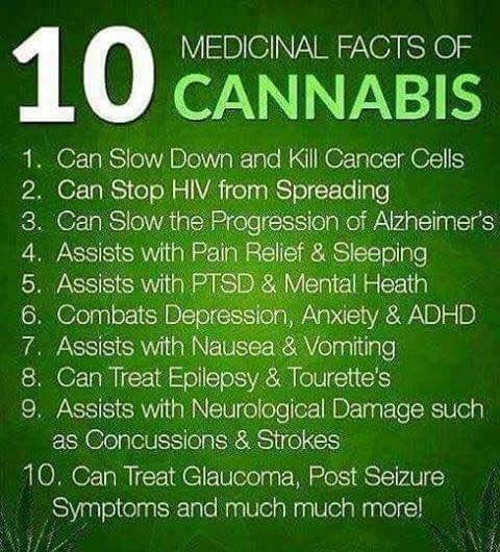 Honest Paws offers three different CBD oils for dogs. At the time of writing, these products were on sale for 20% off and the sale price is reflected here. However, each vial is 30 milliliters and the price varies based on dosage. Level 1 is for dogs up to 25 pounds. It is 125 mg and costs $39.95. Level 2 is best-suited for dogs ranging from 25 to 50 pounds. It is 250 mg and $49.95. Level 3 is for dogs over 50 pounds. It is 500 mg and $79.95. Honest Paws offers a bundle of all three, as well as a range of treats and soft chews tailored to specific symptoms. Their website is also full of helpful resources, like this CBD vs THC Guide and more.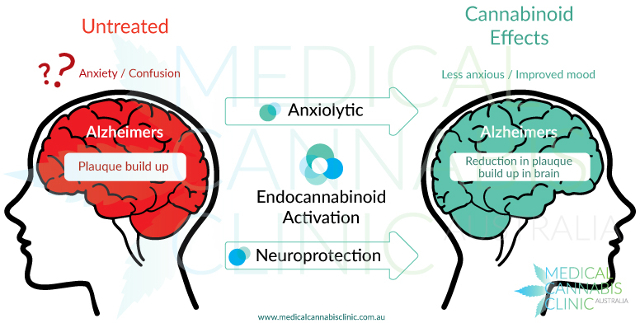 Innovet PurCBD+ is an organic full-spectrum CBD oil safe for dogs, cats, and horses. Innovet guarantees absolutely zero THC and zero additives or chemical residues in their products, which come in a 125 mg and 750 mg variety. The 125 mg option costs $25.95 and the 750 mg option will run you $85.50. The 750 mg product is for large dogs and small horses. The CBD is sourced in Oregon and extracted with a cold CO2 process. Innovet sells vials that are labeled for compliance in Indiana and Virginia for your convenience. You also have the added bonus of a 30-day money back guarantee and an extremely detailed dosing guide available on the site.
7. Kat's Naturals: Pet Care CBD Oil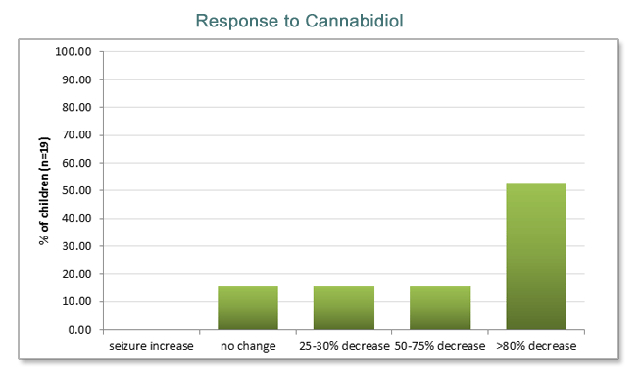 Kat's Naturals Pet Care CBD Oil is the most innovative product on this list. A 300 mg 30-milliliter vial will cost you just $75.00. It is a CO2 extracted CBD oil with olive and lavender oils to be administered as an ear drop. This is great for those of you who don't think your dog would ingest oil or a treat; it also ensures absorption. Be sure to clean and alternate ears when you're giving your dog this type of CBD. Essential oils (such as lavender) should not be administered to cats.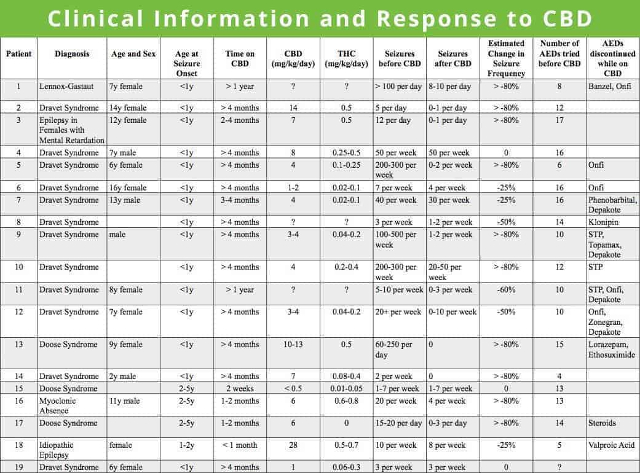 Lazarus Naturals makes CBD Pet Tincture Oil in two varieties; you can get a 225 mg 15-milliliter vial for $15.00 or a 900 mg 60-milliliter vial for $400. Each milliliter of the vegan, non-GMO tincture contains 15 mg of full-spectrum CBD. The site offers comprehensive reports on the heavy metals and pesticides per batch and potency results per batch so that the low cost doesn't send up any red flags. The vial comes with a graduated dropper to simplify dosing and an easy to read guide is included right in the product listing.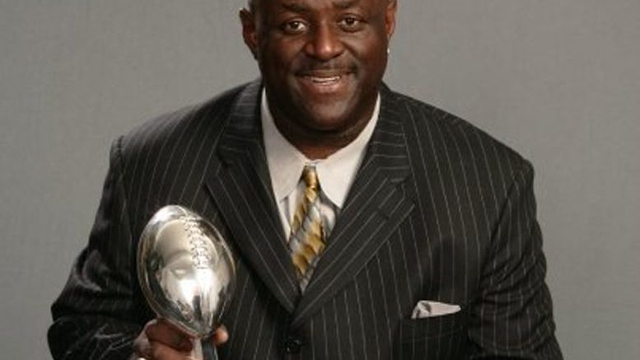 Pet Releaf CBD Oil for Dogs is a full spectrum CBD oil extracted with pressurized air. It is third-party tested for guaranteed quality and made with certified organic hemp grown in Colorado. The thing that sets this oil apart is that the hemp plants used are a proprietary and specialized strain that is specifically grown for this oil. The strain has an extremely beneficial cannabinoid profile for your furry friends. This is the only company we found that makes a topical product as well. 100 mg vials are $28.99, 300 mg costs $65.99, and 500 mg vials cost $85.99. The company also offers some CBD dog treats in their shop.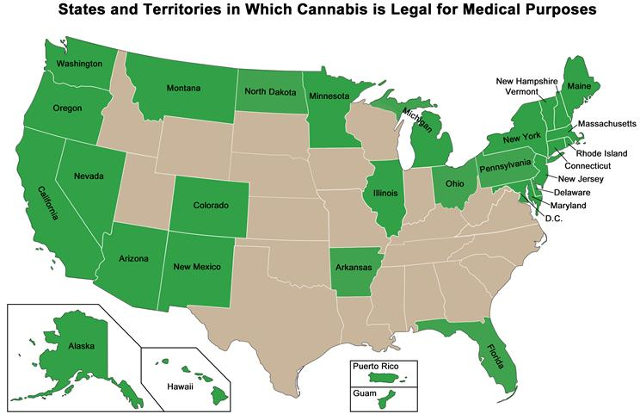 Therabis' product we've listed is unique because it's sort of like a treat; it is sold in a sort of sachet that you sprinkle over your dog's meal. It is a Calm and Quiet formula that is specifically for anxiety or a skittish disposition. It was formulated by veterinarians and is bolstered with other calming ingredients like L Theanine. You buy a 30 pack of single-serve packets based on the size of your dog. For small dogs, you'll pay $31.50; for medium dogs, you'll pay $42.00; for large dogs, you'll pay $52.50. If you opt for automatic delivery you will receive an additional 15% off.
Additional Resources on CBD for Pets