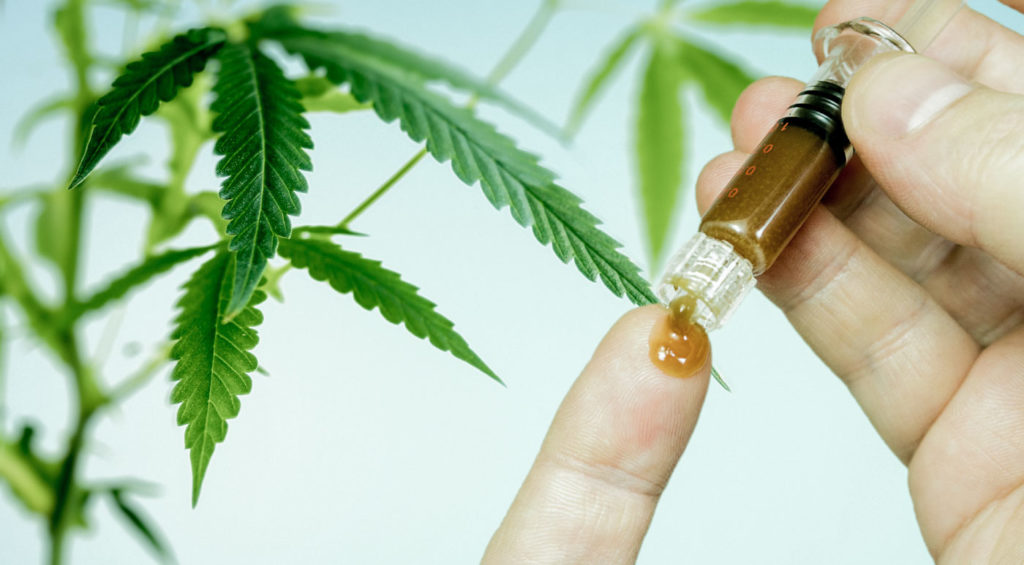 The beauty of CBD is its ability to mold into many shapes and forms. The most common and widely used are CBD oils, edibles, and topicals. Keeping true to its innate versatility, CBD paste can be all of those things wrapped into one. So, what are the 5 best CBD pastes?
Table of Contents
What is CBD Paste?
CBD paste is a highly-concentrated form of CBD infused into a thick carrier. The extract is accompanied by coconut oil, butter, or beeswax, making for a product that is fully ingestible, as well as spreadable for use on the skin.

It's easy to identify a CBD paste at first glance, as they usually come uniquely packaged in a syringe. This method allows for the potent contents to be released slowly and in small increments so as not to "over-do it."
Popularity of CBD Paste
As it stands, CBD paste seems to have had some trouble breaking into the mainstream here in the United States, but is far more widely made and used across the pond. Most of the 5 best CBD pastes you'll find here are the product of European companies.

Although American brands haven't fully mastered the art, or marketing, of CBD paste yet, the method of delivery is one that's cross-cultural. Greenroads World recently released their line of CBD Daily Doses in a syringe, similar to those of CBD pastes. Though the syringe offers ease of use, it's still missing the malleability of a true CBD paste.
Positives of Using CBD Paste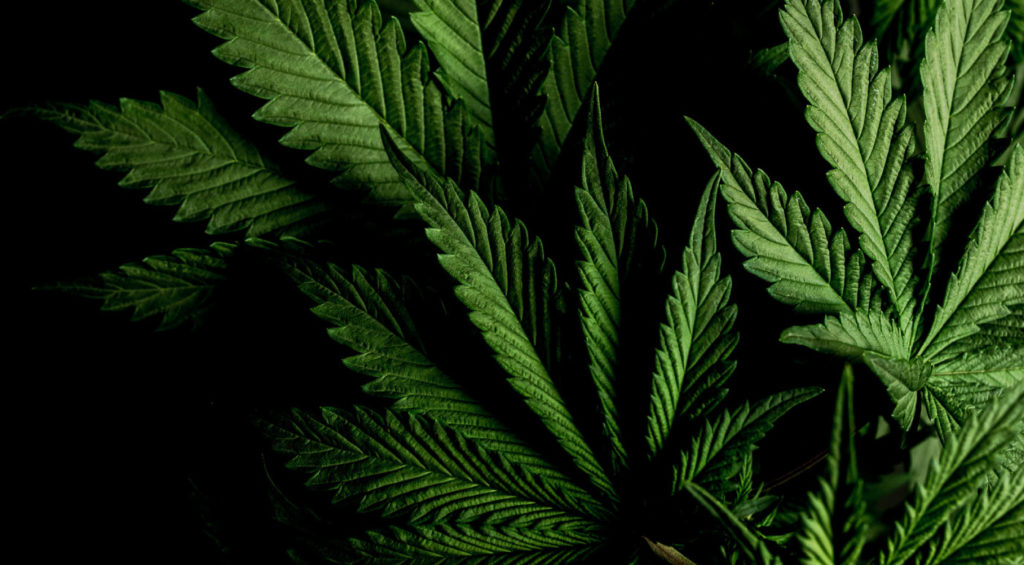 CBD on its own is versatile, but once it's infused into a gummy or made into a salve, it takes on that form indefinitely. That's why CBD paste is such a great product; it offers an array of products in a transformable design.

When you use it orally, it will allow for a fast-acting uptake of CBD–just as it would with a sublingual application of oils. The only thing that beats the speed of oral uptake is inhaling vapors–which have caused quite a stir lately in terms of safety.

Using CBD paste as a topical also beats oiling yourself up with a runny CBD oil. The paste gives you the consistency of a body butter, allowing for a mess-free application and quick absorption.

Furthermore, CBD paste is safe for both humans and animals. You no longer have to worry about swapping your CBD oil with your dog's.
Negatives of Using CBD Paste
Any CBD enthusiasts would be glad to have this versatile product tucked away in the coolest, darkest place in their home. It's versatility makes purchasing CBD paste a no-brainer, but there are a few things standing in the way of clicking "Complete Purchase" on the first one you see.

Firstly, CBD paste is expensive. Only a very small amount of paste can pack in an immense dose of CBD, so a little goes a long way. The high-concentration of active cannabinoids within is what you'll pay for, not necessarily the quantity of the paste.

This high-concentration presents another reason why you might want to be a more picky purchaser. Yes, there is such a thing as too much CBD. Though you can't necessarily overdose on CBD, taking more than needed can overload the endocannabinoid system, making the potential benefits null and void.

It's very easy to overdo it when a serving size is estimated as a grain of rice. Even though side effects are particularly mild (lethargy, upset stomach, diarrhea), these discomforts are exactly what CBD should alleviate, not catalyze.

Side effects and pricing aside, there is plenty of reason to want to add CBD paste to your arsenal. Ready to take the plunge? Here are the 5 Best CBD pastes available on the market.
The 5 Best CBD Pastes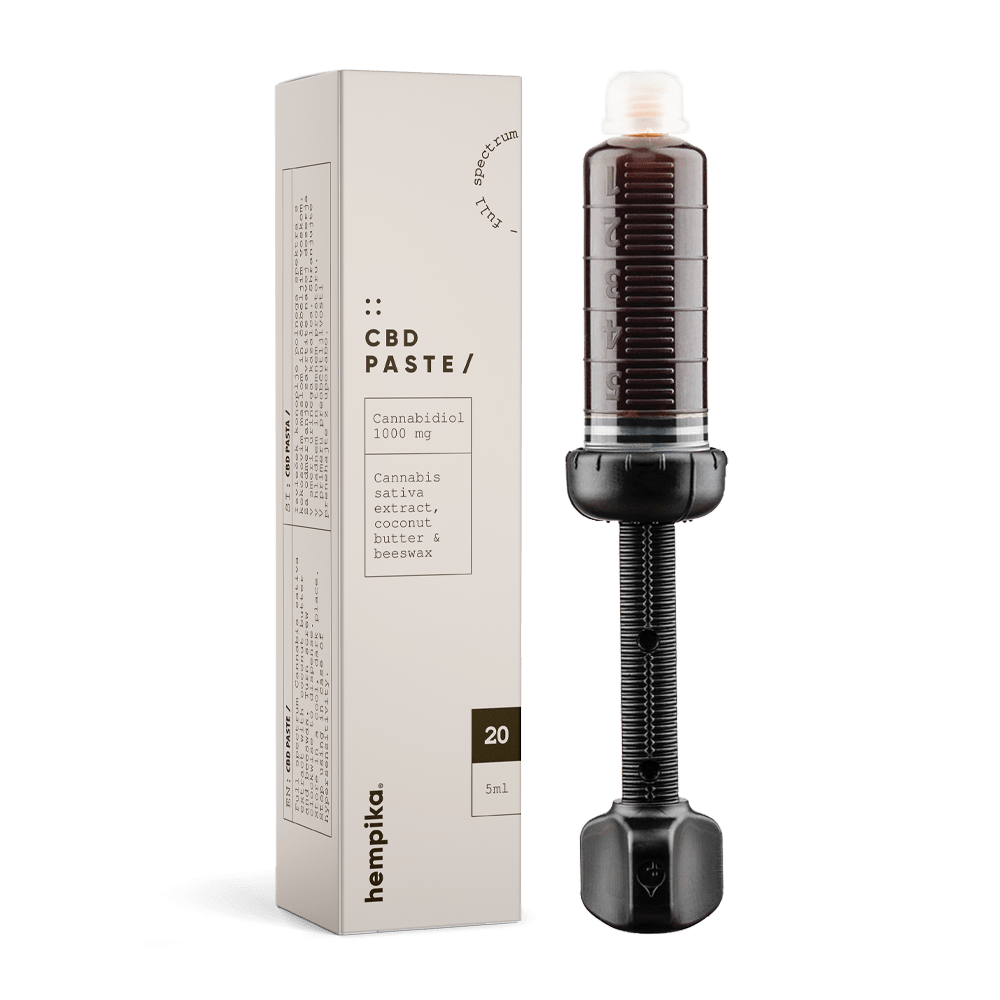 Hempika comes in potencies of 20%, 30%, or 50% CBD, all within 5mL of paste in an easy-to-use syringe.
Not only does Hempika provide a guideline to how you should shop for CBD paste, but they uphold these expectations in their own products. All products are made from their own organically grown hemp.
The product page for all three potencies reveals that the extraction process used is supercritical CO2 extraction. As it stands, this remains to be the safest extraction method due to the fact that, once it returns to vapor, CO2 won't linger and compromise the purity of the oil.
This full spectrum extract is combined with coconut oil and beeswax and is presented in a syringe. The all-natural combination makes this paste safe but also familiar to use for humans and animals alike.
As expected, these pastes don't come cheap. The silver lining for us U.S.A locals is that you may catch a small break when dollars convert to euros.
Best for those looking to get options of which potency works best for them.
---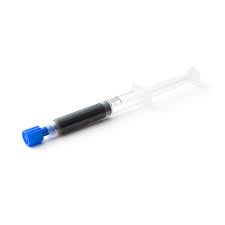 The Dutch Natural Healing CBD paste comes dosed in a slightly different way than Hempika. Instead of increasing potency, they increase the size from 2 to 5 and maxing out at 10 grams of paste, all with 16.5% CBD.
What shines brightest in Dutch Natural Healing CBD Paste is the wide range of cannabinoids. They use aerial parts of organic hemp plants to extract their paste, and preserve all of the natural cannabinoids within. This paste is rich in terpenes as well, giving you a full, well-rounded entourage effect.
The price for Dutch Natural Healing syringes varies based on the quantity you opt for, but offers a CBD paste for a reasonable price. Start small and you'll pay about $20 (€25) for a 2 gram CBD paste.
Best for a beginner CBD paste that decreases with potency as it increases in quantity.
---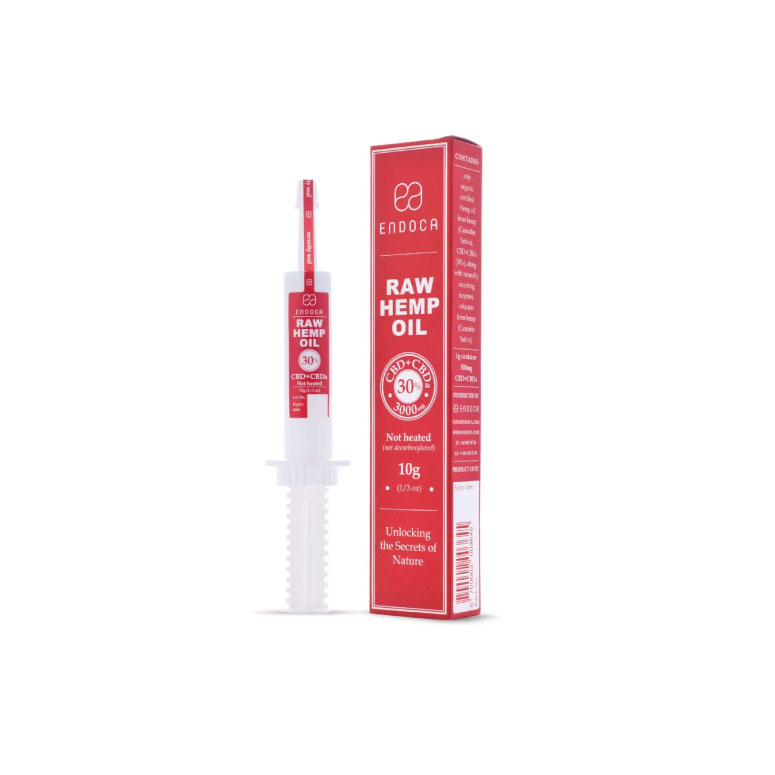 At 3000mg per 10g, this is among the strongest CBD pastes available. The 3000 mg Raw CBD Hemp Oil Paste contains a potency of 30% CBD plus all other essential cannabinoids–CBDa, CBG, CBN, CBC.
The terpene profile is equally robust, bringing Myrcene, Limonene, Pinene, Linalool, and Humulene to the mix. Every terpene has a personal arsenal of health-boosting properties, as well as scent and flavor profiles.
Such a massive dose of CBD, not surprisingly, comes at a bigger expense. A syringe costs you nearly $300. If you have the experience and know that taking the dive will be worth it, there's also an option for an interest-free monthly payment plan to lighten the load.
It's also worth noting that with such natural power comes a great responsibility. This high concentration paste is sure to make your spidey senses go haywire if you overindulge even a touch. It's a nice option to have for those who know they need such a high dose. For mild users, like young people or those prone to getting drowsy, proceed with caution.
Best for those looking for the highest potency CBD paste available.
---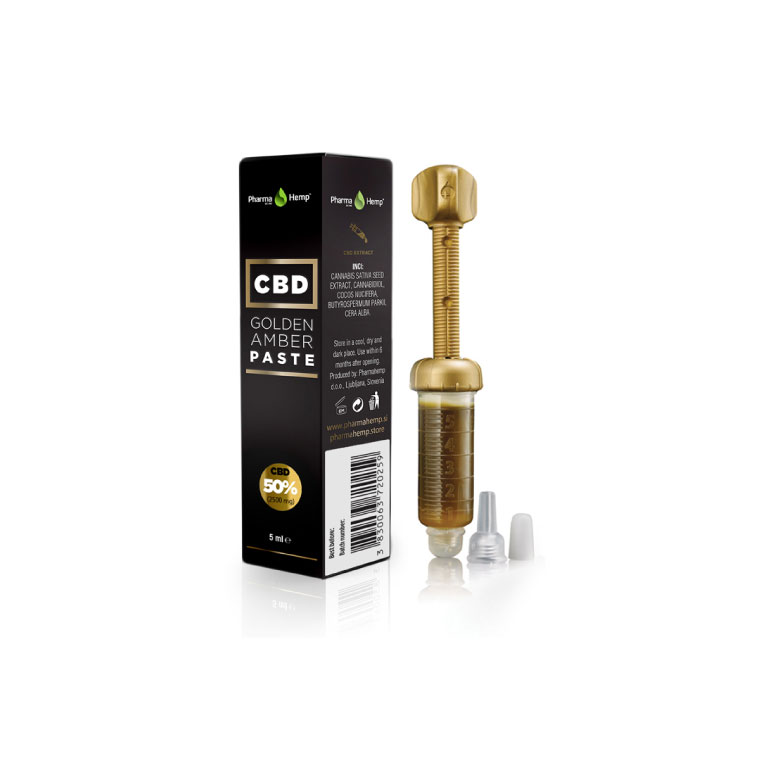 The PharmaHemp 50% CBD Paste comes as a 5mL syringe containing 2500mg of full spectrum CBD oil.
The extraction method here is the accepted CO2 practice, so you can be sure what you're getting is a highly-potent, completely safe CBD paste. In addition to their transparency of extraction, there is also a readily available lab report PDF right within the product description.
The paste itself combines organic, full-spectrum hemp oil with coconut oil, shea and cocoa butter, making it both edible and moisturizing should you decide to use it topically. There are absolutely no other ingredients, dyes, or scents. Because they avoid beeswax, the paste is also vegan.
Normally, highly concentrated pastes and oils will cost a pretty penny. This is one of your most affordable options if it's potency that you're after. PharmaHemp offers free world-wide shipping for purchases over €100. This paste alone is €140. For about 500mg less than the high-dose Endoca product, it's a great deal.
Best for those looking for an affordable, high-potency, CBD paste that's also vegan.
---
5. Bella's Gold CBD Concentrate Syringe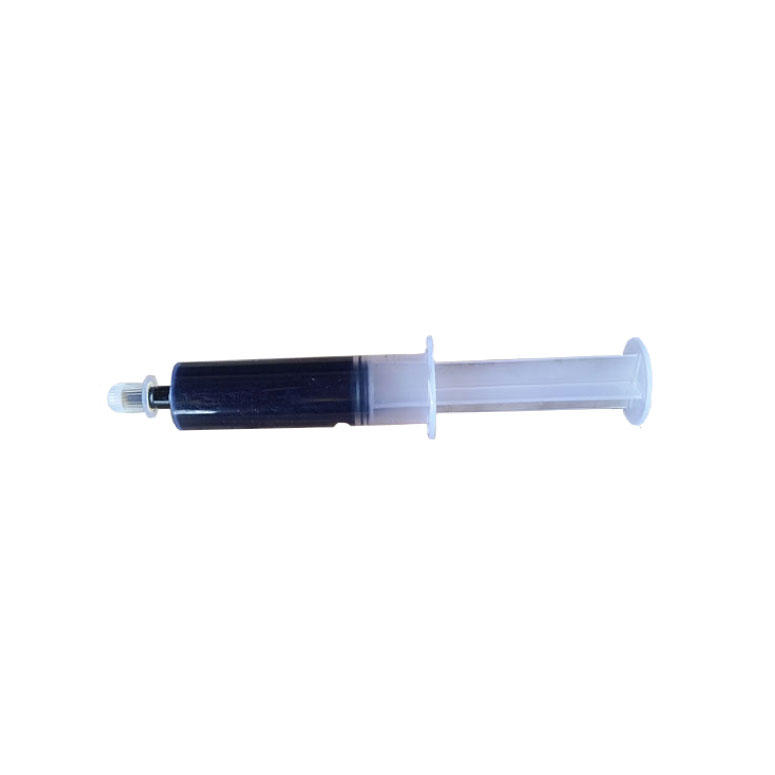 It may be taking slowly to the American population, but there is at least one brand who's undertaken CBD paste within the States. Bella's Gold CBD Concentrate Syringe is marked as a highly-potent and easy to dispense CBD oil. Closer inspection (and a recommendation to "place in water if it's too thick") proves to us that this is a bonafide CBD paste.

The thickness of the extract leaves room for you to decide to take it orally or use it topically–a hallmark of a CBD paste.

The 10-gram syringe packs in 7500 mg of CBD–one of the strongest single products available as CBD paste. The high concentration here is intended to function as the "big guns" necessary to fight particularly noxious diseases. The brand recommends using it topically to help fight skin cancer.

There's still plenty of research to conduct in terms of CBD's true efficacy against cancers of all types, but the studies continue to look promising.

Best for those looking for a high-potency CBD-paste made and sold in the U.S.