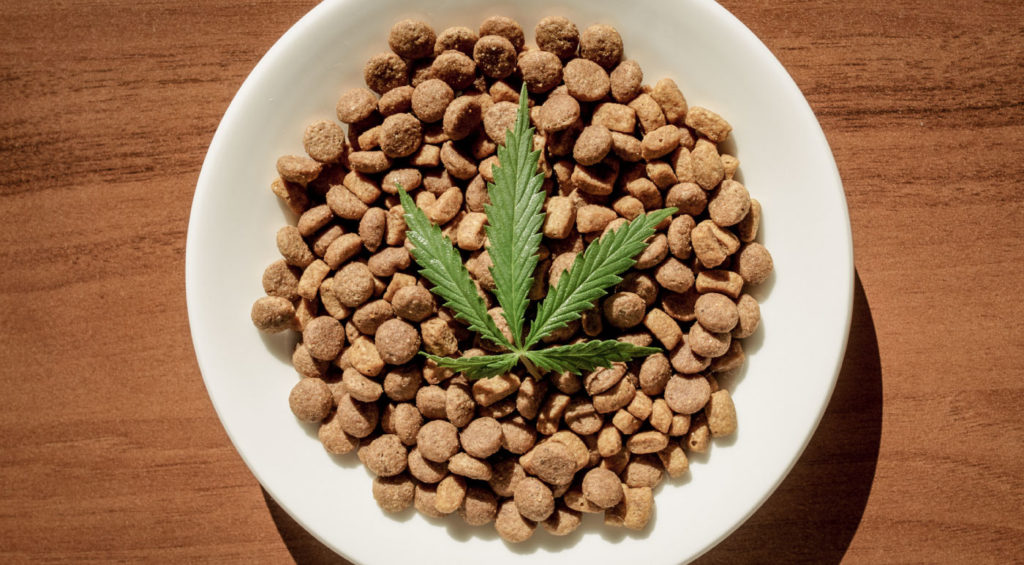 Cannabidiol (CBD) is one of more than 100 compounds that are natural to cannabis plants (hemp and marijuana). Unlike the cannabinoid THC, CBD does not produce a high and is not known to have any abuse potential or addictive properties. Rather, CBD is used solely for its purported therapeutic effects. But it's not only for humans. There's also benefits to using CBD for cats.
As more and more people explore the benefits of CBD, it's natural to wonder if it may also have benefits for their furry companions. Luckily, it does! That's why we've made a list of the best CBD for cats.
CBD for Cats?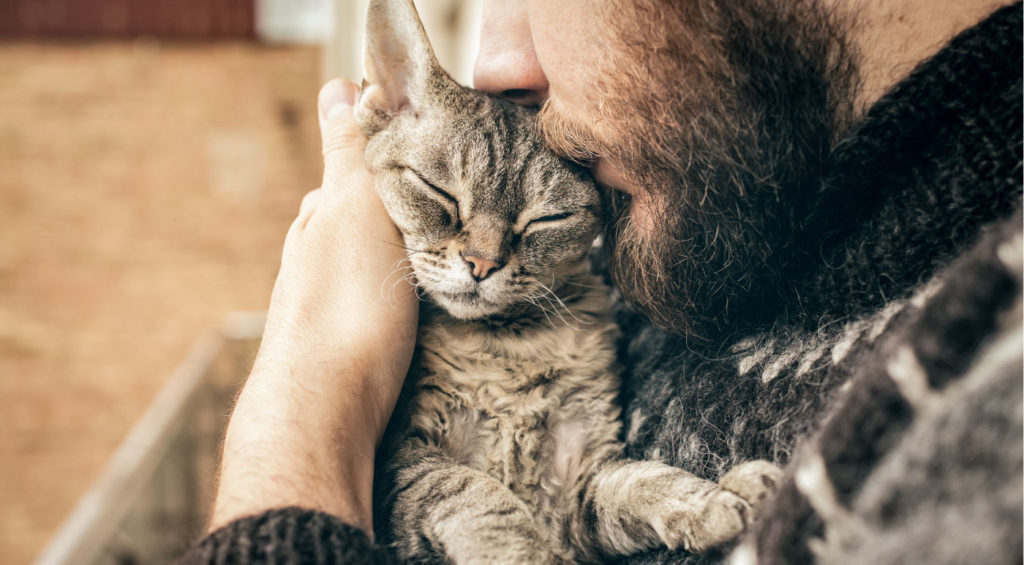 Now cats can enjoy CBD products just like their owners. CBD companies are branching out with products specifically made for cats, using the carefully selected ingredients and quality assurance that loving pet owners want.
CBD products are available for cats in several formats:
Treats: Many cat owners find kitty treats to be the easiest way to give their pet CBD.
Oils: CBD dissolved in a vegetable oil in a small bottle with a dropper can then be placed under kitty's tongue or added to food.
Topicals: These can be applied directly to areas of irritation on the skin. Topicals are available in balms or as a soft, buttery salve based in coconut oil.
The 5 Best CBD for Cats
Here we list our choices for the five best CBD for cats, prioritizing products available in the U.S. All products reviewed here are from reputable, socially responsible companies that provide third party testing results for potency and purity.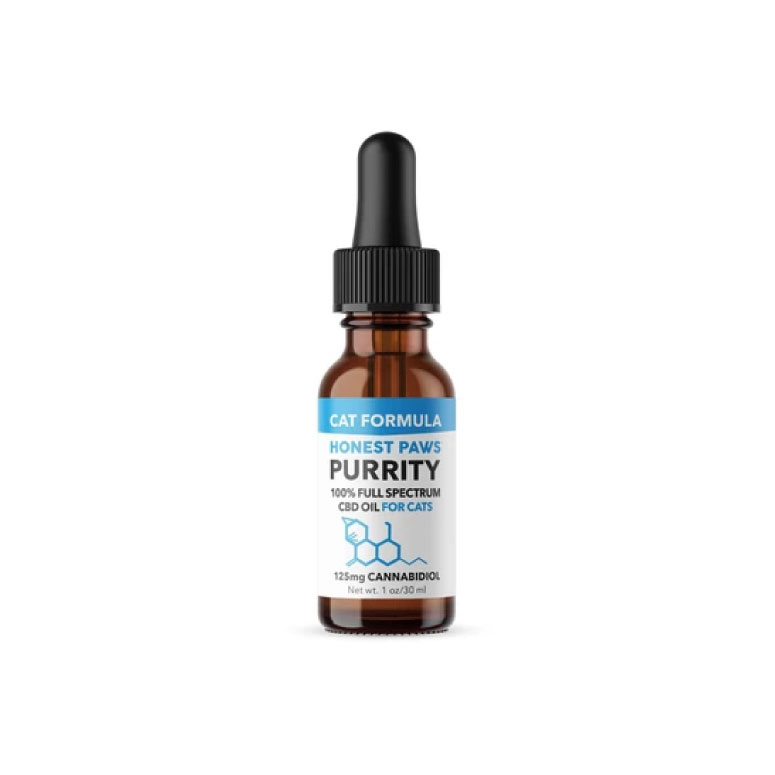 Just the name alone makes this all-natural pet product stand out. Cute names aside though, this is a first-rate CBD oil: non-GMO, soy-free, 100% THC-free, and lab tested. The only ingredients are pure CBD oil and MCT oil.
This is a full-spectrum CBD oil, which means that it contains a wide variety of compounds from the hemp plant (such as terpenes, cannabinoids, flavonoids, and fatty acids) that are felt to give additive therapeutic benefits. This is known as the "entourage effect."
Honest Paws Purrity CBD Oil for cats is available directly from the Honest Paws website for $39.95 for a 1 oz. (30 mL) bottle, containing 125 mg CBD. Honest Paws offers free shipping on orders over $40.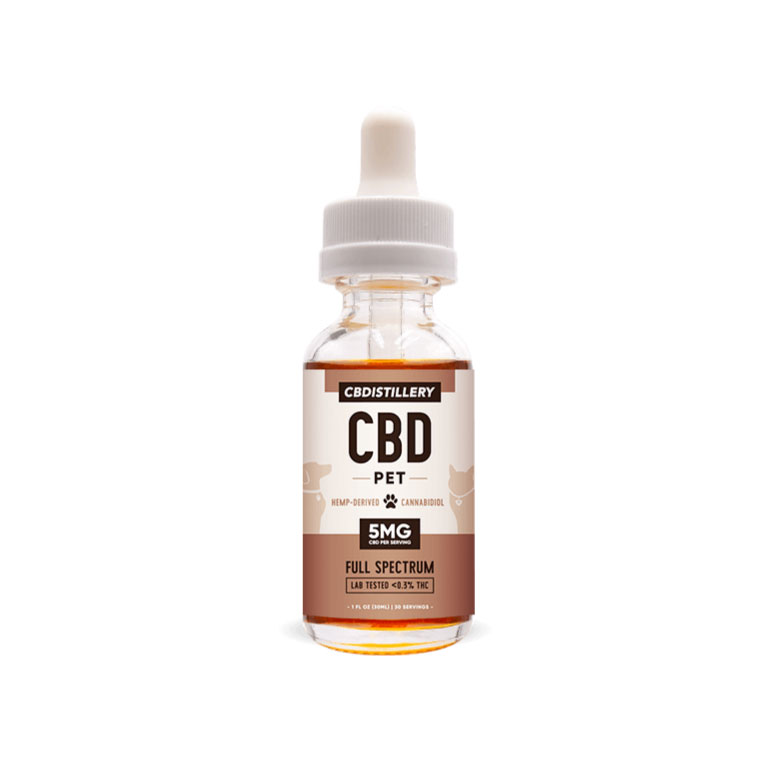 CBDistillery puts the same care into their pet products as they do into their products for pet owners. They use certified natural, non-GMO farming practices, and they subscribe to independent third party testing.
This is a full-spectrum CBD product and contains only hemp-extracted CBD in hemp seed oil. CBDistillery uses the cold-press method to extract CBD, which doesn't involve any toxic solvents or heating processes that may destroy the integrity of the ingredients.
CBDistillery's CBD Pet Tincture is available in a 1 oz. (30 mL) bottle containing 150mg CBD. It can be purchased directly from the CBDistillery website for $20.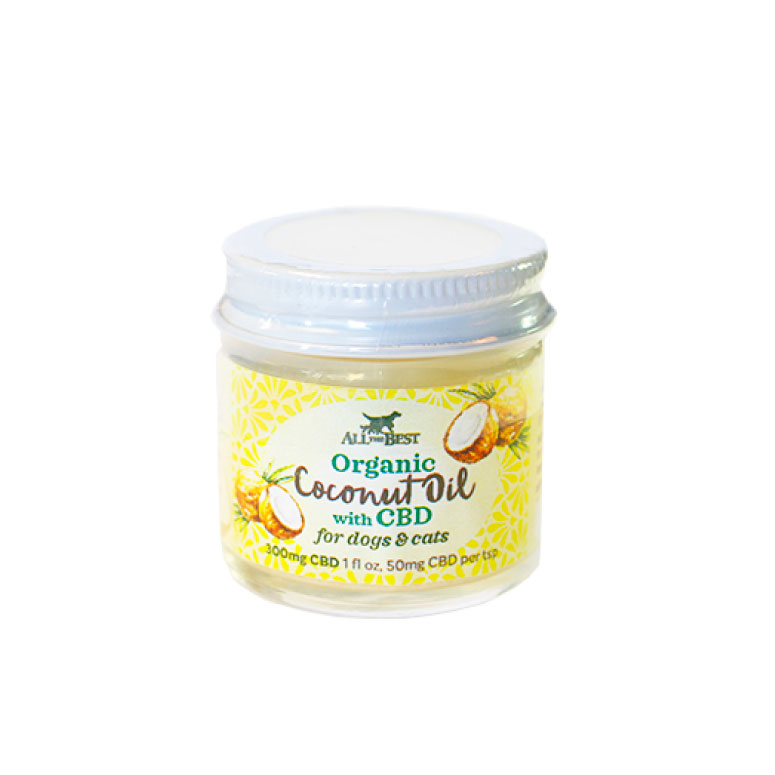 This delightful product was chosen for our 5 Best CBD for cats list because it is made with coconut oil. CBD must be dissolved in oil in order for it to be properly digested. Because of its unusually high content of healthy fats, coconut oil can carry more CBD than other oils.
Unlike other oils, coconut oil takes a soft and buttery form when it is used to extract CBD, rather than remaining a liquid. This allows for some unique uses, such as applying it as a topical salve.
Wisely Organic Coconut Oil with CBD comes in a 1 fl. oz. jar containing 300 mg CBD. Coconut oil's high capacity for CBD allows for this unusually high concentration. It can be purchased directly from the All The Best Pet Care website for $24.99.
These 100% grain-free treats are as healthful as they are delicious (for animals, that is). They contain no animal by-products, corn, wheat, or artificial preservatives, colors or flavors. They contain no THC, and are non-GMO, gluten-free, and dairy-free.
This all-natural cat-focused CBD product was chosen for our five best CBD for cats list because tasty treats are a clever way to give our feline friends CBD without any fuss. These crunchy tidbits have a salmon flavor that is sure to make them a delicacy for your pet.
Each cat treat contains 2 mg of full-spectrum CBD. They are available in a 75-count bag, for a total of 150 mg CBD per bag. They can be purchased directly from the HolistaPet website for $24.95 per bag.
HolistaPet offers a 10% discount and free shipping to people who subscribe to get a package of CBD cat treats delivered automatically every month.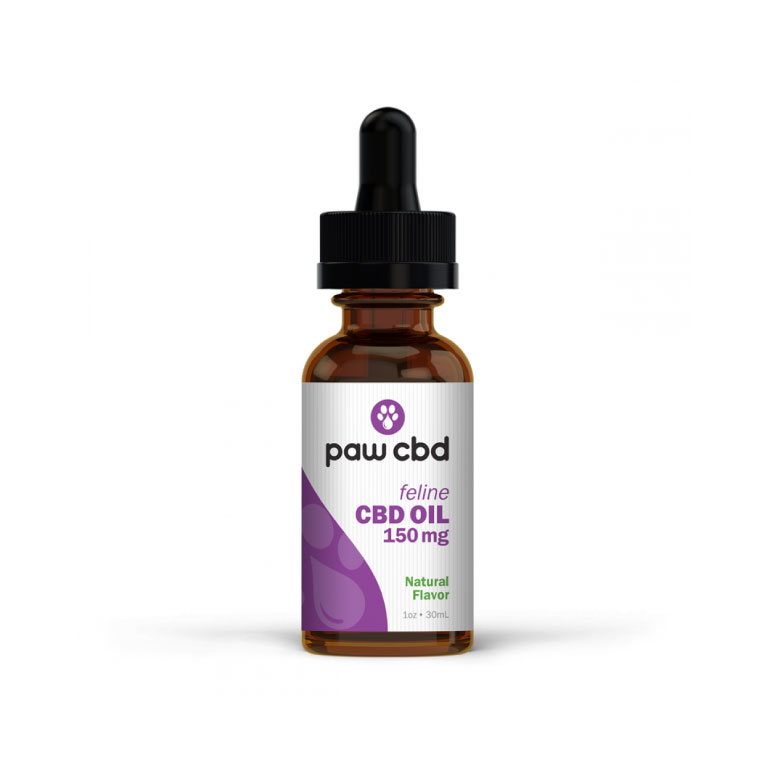 This THC-free CBD oil meant specially for special cats is made from organically farmed hemp. The only ingredient is CBD in MCT oil.
The Paw CBD oil comes in two strengths, allowing for proper titration to find the perfect dose for every furry customer.
This product is available in a 1 oz. size in a 150 mg concentration for $19.99 and a 300 mg concentration for $29.99. Either product can be ordered directly from the cbdMD website, and shipping is free anywhere in the U.S.
The company has a dedicated customer service team to answer questions about using this cbdMD products for your cat. It comes with a 30-day money-back guarantee.
CBD for Your Cat
It is important to remember that even though some veterinarians are using CBD to help with ailments such as pain, anxiety, and inflammation, there have not yet been any significant studies done to research the effects of CBD in cats. Therefore, it is always beneficial to get a second opinion until more studies have been conducted.

Until then, try out some of the products we've mentioned in our list of the five best CBD for cats and let us know what you think!