Anxiety can have a very negative impact on your life if left unchecked. From issues getting enough rest at night to losing out on being able to experience new things or be a part of social events, the problems that anxiety can cause can make the symptoms of anxiety even worse. If talking to a mental health professional alone is not helping to mitigate the effects of anxiety, or if you feel you just need something to help you relax a little before a big event in your life or to help you rest a little better at night, CBD oils that are designed to have a calming effect might be just what you need.
Knowing what natural, supplementary health options that are available to you can help massively in dealing with various forms of anxiety. Anxiety is the single most common mental health issue that most Americans are likely to suffer from, at least once in their life. Anxiety is rarely thought about by those that don't have to take anxiety into consideration on a day-to-day basis and it is usually not viewed as being a "big deal" or as something that can have such a significant negative impact on how someone has to live their life by those lucky few that don't suffer from an anxiety disorder, so it might be surprising for those that don't have to worry about anxiety to learn that:
According to the Anxiety and Depression Association of America, anxiety disorders are the most common mental illness that Americans aged 18 and older will face;
An estimated 40 million Americans (or approximately 18.1% of the population in the United States) a year are affected by some extent by issues caused by an anxiety disorder, so it is a statistical probability that you or someone you know will face problems with an anxiety disorder at some time in life, and;
Anxiety disorders are often neglected in health care literature despite being such a common issue and despite being able to present extreme physical symptoms in those suffering from an anxiety disorder, such as: hyperventilation, tachycardia, focal hyperhidrosis, muscle weakness, dizziness, nausea, vomiting, digestive issues and chest pain, among others.
Anxiety disorders can even present itself in ways that you might not necessarily expect. Generalized Anxiety Disorder is the most common anxiety disorder and is the "classic" representation people think of when they picture anxiety due to having all of the hallmark signs of anxiety being presented as symptoms, but there is also social anxiety, separation anxiety, Hypochondriasis (which is commonly called health anxiety, due to being an irrational fear of having an underlying serious illness–sometimes to the point of actually exhibiting symptoms of an illness through a psychosomatic response), any phobias, Obsessive Compulsive Disorder (OCD) and Post-Traumatic Disorder (PTSD) which are all classified as being anxiety disorders. Despite how common anxiety disorders actually are, only 36.9% of those suffering from one in the United States actually receive treatment or counseling for it, even though anxiety disorders are often a highly treatable and manageable mental health problem when the proper help, resources or medications are provided. Thankfully, many different reputable CBD manufacturers understand the importance of being happy and healthy and of having a better quality of life, so they often are able to offer to their customers a variety of different CBD product options, each of which were specifically designed to do a wide range of things, such as helping people cope with feelings of anxiety and to help them with deal with mental fatigue or physical tension and soreness by providing the user with a calming and relaxing effect. Additionally, natural CBD oil by itself can be great for dealing with anxiety, depression, and pain relief among being able to provide many other documented beneficial benefits. In fact, several medical studies that have been conducted worldwide have shown that CBD has a promising anti-depressant effect and has properties that assist many people to better deal with anxiety and insomnia. In addition to the natural benefits provided by the CBD oil itself, many of these CBD products that are designed specifically to help people deal with anxiety problems often contain other natural ingredients, each of which individually have a long history of providing anxiety relief, such as: Lavender, Rose, Jasmine, Basil and Chamomile among many other possible natural remedies that have been carefully selected for the efficacy of their calming effects in order to provide the most relaxing feelings.
These calming CBD oils can be found in a variety of delivery methods from various CBD manufacturers, such as soft gel capsules, tinctures, lotions, vape oils, edibles, beverage mixers, teas, bath bombs and isolate crystals among others. Additionally, many different delicious and exciting flavors can be found out there through different companies as well. This helps to ensure that each and every customer is able to find a CBD product that is the best fit for their needs. Due to the efficacy of CBD products for anxiety, the wide availability of CBD products and the sheer volume of high-quality products available from many different CBD manufacturers, we have chosen our Top 10 best companies for obtaining relief from your anxiety. These ten companies have gone above-and-beyond in our opinion for their customers at every step of the manufacturing process, the distribution process, and the sale process. With excellent customer service skills, well maintained websites, a wide selection of CBD products, a commitment to growing and manufacturing the highest quality products and offering them at affordable prices and with core company values that strive to better people's lives and to keep the earth a beautiful place, we highly recommend that you give anyone (or two, or three, or ten) of these following CBD companies a chance to help you keep your anxiety in check and to help you live your best life.
The 10 Best CBD Oils for Anxiety
1. Serene CBD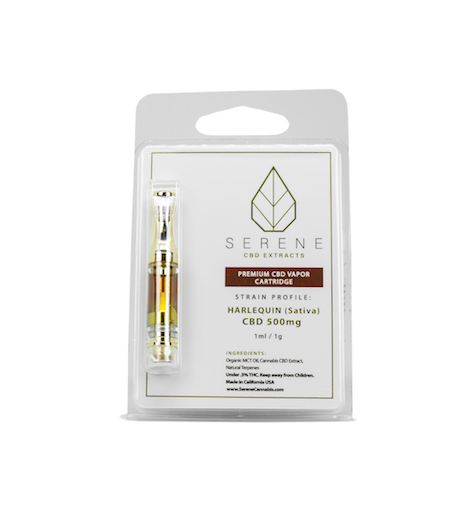 Despite being a relatively new CBD company, having been founded in 2016 by Erica Valker, Serene CBD is dedicated to providing their customers with the highest-quality CBD products possible. Founder Erica Valker has stated that her medical cannabis saved her life when she was struggling to beat Lyme Disease. Because cannabis saved her life, she is a strong advocate for medical cannabis and CBD. Her views on the many beneficial benefits of medical cannabis and CBD led her to make the decision of helping others by providing them with not only high-quality CBD products but "luxury" CBD products, all while keeping them as affordable as possible.
Serene CBD is committed to using only organic and natural ingredients in their products, and they guarantee that all of their products are free of common allergens such as gluten, corn, and soy in addition to being free from any chemicals, pesticides, or other contaminants. In fact, Serene CBD employs a third-party lab to test their products for safety and purity. And an added benefit of buying your CBD products from Serene CBD–not that we think you would need one, with how great their products are and how helpful their customer service is–but for every purchase made, the company donates $3 to the LymeLight Foundation, a non-profit organization that works to raise awareness of Lyme Disease and to help fund research treatments for it.
If you want to try CBD for anxiety, we recommend the CBD Vape Cartridge offered by Serene. They don't have a variety of flavors or anything like that because they don't need any extra gimmicks to sell a product this good. This pure CBD extract will enter your bloodstream quickly and provide almost immediate relief from stress and anxiety. The terpenes and flavor profile of this vape comes from the Harlequin cannabis strain (this is completely free of THC and falls within the Farm Bill guidelines. It is legal in all fifty states). It will have a woodsy or earthy scent to it with sweet notes of mango. Everything about this vape is relaxing.
Product Types: tinctures, serums, balms, vape cartridges, bundles
Our Recommended CBD for Anxiety: CBD Vape Cartridge
2. cbdMD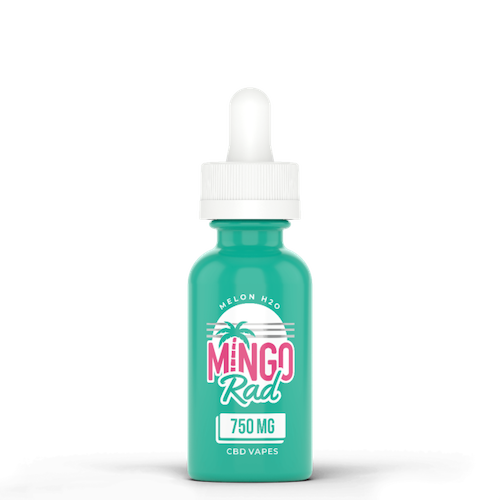 CBDmd is so committed to providing their customers with the best CBD products possible that they hired a group of scientists to develop a proprietary strain of industrial hemp that is high in natural cannabinoids, vitamins and amino acids in addition to being a very CBD-rich strain. This proprietary industrial hemp is proudly grown and processed here in America, which allows CBDmd to closely monitor its quality. CBDmd didn't stop there, though, they use cutting-edge state-of-the-art harvesting equipment to carefully harvest their industrial hemp, which is then processed into a high-quality oil after going through a low-heat slow extraction method. After being harvested and processed, the CBD that is used in each of their pharmacist-formulated products undergoes stringent third-party lab testing checking for both purity and quality.
Despite the exceptional quality and value of their CBD products, CBDmd is committed to providing them at the best prices on the market in order to help as many people as possible. They boast the best prices per milligram, which allows anyone to try as many of their products as possible in order to find your favorite one. And CBDmd didn't want their customers to worry about what they put in or on their bodies, so they guarantee that each of their CBD products is organic, non-GMO, gluten-free, and totally vegan-friendly.
The product from CBDmd for anxiety that we recommend is another vape juice, but this one is a new addition to the selection of products that this company has to offer. The Mingo Rad line of vape oils come in three different sizes, which are 300 milligrams per bottle, 750 milligrams per bottle, and 1500 milligrams per bottle. These vapes can be used in sub-ohm as well as smaller devices with success. Flavors you can choose from include Melon H2O, Electric Razz, Coco Key, Mocha AF, and Sugar Cane. These come in modern and interesting flavors and deliver an immediate dose of calming CBD pretty much directly to the bloodstream. Use the coupon code BESTCBD for 15% off your purchase and enjoy!
Product Types: tinctures, capsules, gummies, topicals, bath bombs, pet care, vape oils
Our Recommended CBD for Anxiety: Mingo Rad Vape Oil
3. Pure Hemp Botanicals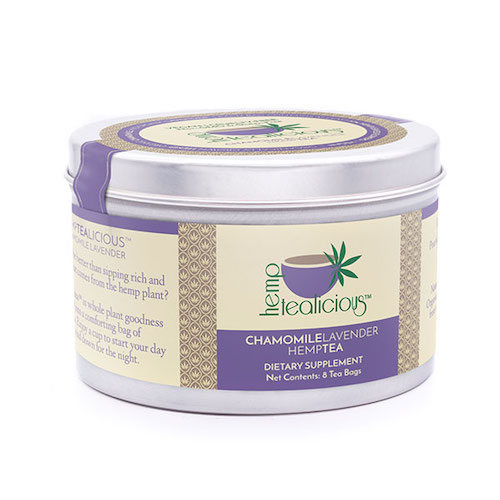 Using source industrial hemp that is grown in the rich farmland of Colorado, Pure Hemp Botanicals offers a wide line of CBD products, all of which are organic, vegan-friendly, cruelty-free, non-GMO and all-natural due to the company's strong dedication to being a compassionate business, for the benefit of their customers, their employees and for the environment. Pure Hemp Botanicals uses an ethanol extraction method to make their CBD products, and all of their CBD is third-party lab tested for both the purity and for the quality of the CBD. Something that we really appreciate about Pure Hemp Botanicals is how serious they take the quality of their products. Certificates of Analysis for every single batch of product manufactured are available right on their website.
Pure Hemp Botanicals' wide range of product offerings is really great as well. With CBD concentrates, vape juices, pet care products, lotions, balms, edibles and even beverages available (among even more products!), Pure Hemp Botanicals is well-equipped to provide each of their customers with an awesome, affordable and effective CBD product that will not only best suit their individual needs and preferences, but will always be a pleasant, accessible, and considerate experience–from start to finish.
The Pure Hemp Botanicals CBD that we recommend for anxiety is a product that we have featured before but trust us, and it's just that amazing. The chamomile lavender hemp tea has a calming earthy flavor with soft lavender notes. Lavender and chamomile are known to boost mood and be relaxing, and on top of that, each tea bag delivers a dose of full-spectrum hemp. The only three ingredients in the tea bags are organic industrial hemp, organic lavender, and organic chamomile. This is as natural as it gets and a nice cup of tea is a perfect way to shake off the stresses of the day if you're someone who struggles to get to sleep because of your anxiety.
Product Types: capsules, CBD isolate crystals, mints, pet care, soft gels, tea, topicals, vape liquids, lip balm
Our Recommended CBD for Anxiety: Hemptealicious™ Chamomile Lavender Pure Hemp Tea
4. Kat's Naturals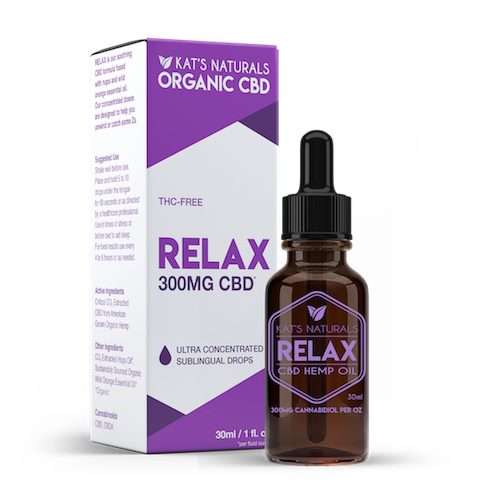 Kat's Naturals uses CBD that is 99% pure due to the critical CO² extraction process that they use for each of their products, so they don't have to use any harsh chemicals in the cleaning process. Additionally, the CBD that Kat's uses comes from American grown industrial hemp that is expertly cultivated with care by three multi-generational farms that are located in the humid subtropical Southeastern United States. In addition to being committed to providing their customers with a pleasant and consistent CBD experience each and every time, Kat's Naturals is also committed to caring for the environment. The three farms that the company sources their industrial hemp from is farmed using sustainable practices, the company is striving to reach zero waste production in their manufacturing processes, and they utilize every part of the hemp plant either in their products or as compost. Additionally, Kat's recycles everything possible, and they encourage their customers to recycle as well by using only recyclable materials in their packaging.
Kat's Naturals provides a Certificate of Analysis for each manufactured batch for all of their products, which is easily and readily accessible from the front page of the company's website. Another thing that we love about Kat's Naturals is their commitment to their community. The company's founder's husband served in the United States Army for 13 years, and so founder Kat Merryfield and her husband have chosen to donate a portion of their sales to the non-profit organization Operation Rally Point, which is committed to helping veterans of the armed services to more easily acclimate to civilian life through educational resources, financial assistance and housing in and around the Atlanta Metro Area in the state of Georgia.
Relax Oral Drops from Kat's Naturals are a great product for those of you who need to relax. We recommend, even if you're taking this CBD for anxiety, that you take it at night closer to the time you go to bed until you know how it will affect you. CBD has no negative side effects, but it is very relaxing and may lead to you feeling sleepy as you figure out what dosage works best for your body and your symptoms. This oil also contains hops and sweet orange oil on top of the ten milligrams per milliliter of CO2-extracted CBD isolate. This blend is perfect for quieting an overactive mind, releasing stress and tension, and even catching some much-appreciated Zs.
Product Types: topicals, pet care, tinctures, skin oil, edible hemp
Our Recommended CBD for Anxiety: Relax Oral Drops
5. CBDistillery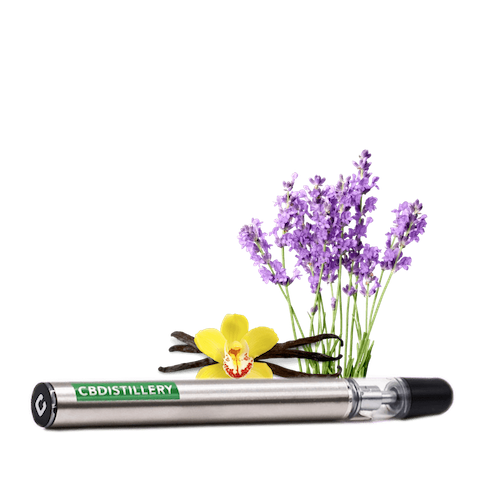 CBDistillery has been prominently featured on the High Times, Weedmaps, the Chive, USA Today, CNN, and Mashable (among others) due to the quality of each of their CBD products, the wide selection of CBD products that they offer, the affordability of each of their products and because of their commitment in always providing each of their customers with excellent customer service, regardless of how large or small the purchase. With high-quality CBD vapes, tinctures, salves, isolates, and capsules available for purchase, CBDistellery has something for everyone. And it's even better for new customers that might be unsure what kind of CBD product would best suit their individual needs, because in addition to being very affordable at regular prices, the company is often giving discounts on their products because they are so committed to making as many people happy as possible and because they are so convinced that once you try one of their products, you will keep coming back to buy more from them (not that we could blame you, honestly).
CBDistillery offers both full-spectrum and isolated spectrum products across their different CBD lines. Their products are available in many different flavors, such as Lavender Vanilla CBD vape pen, their Grap CBD vape pen, and their Mixed Fruit CBD gummies, among others. With free shipping on orders over $75 and with so many different high-quality CBD products to choose from, CBDistillery is a really affordable option to give CBD a chance, regardless of whether you want to try a CBD product for pain relief, to help with getting a better night sleep or just a natural and healthy way to squeeze some relaxation time into a busy schedule.
Even though we have ranked a lot of vape products, that is what we recommend from this brand as well, specifically the 200 milligram Lavender Vanilla vape cartridge. Pure CBD is used in every vape from the CBDistillery, and the combination of lavender and vanilla is one that will taste lovely and help boost an overall sense of calm in the body. Each product has a Certificate of Analysis displayed right on the product page so you can see how high-quality the CBD is and ensure that there is no amount of THC in the product, making it fully legal even in the states with the strictest guidelines on CBD use. The soft flavors and the high concentration of cannabidiol in every puff is likely to help hit the brakes on your racing thoughts so you can focus.
6. PureKana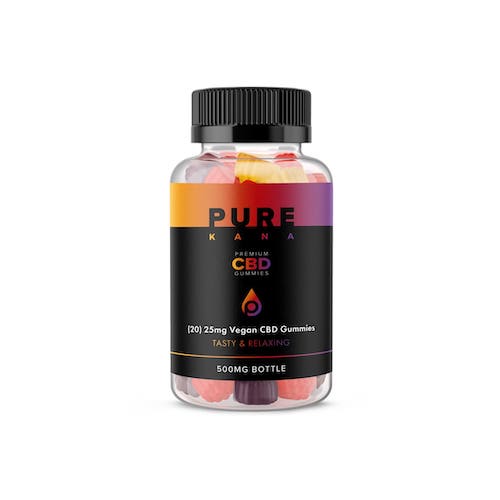 PureKana is a CBD company that aspires to emerge as a leader in the CBD industry. Their CBD is non-GMO and is guaranteed to be free of any pesticides, solvents, herbicides, chemical fertilizers, heavy metals, or other contaminants. For your personal security, you can easily view third-party lab test results for each batch right on the website. The CBD they use to create their high-quality and affordable products is grown and processed in the state of Kentucky.
One thing that stands out about PureKana is that they aren't trying to be anything that they are not. They understand their target market and do all they can to create great products that younger people who want to take of their bodies will enjoy. Their vape pens come in great flavors like blue raspberry and blood orange. They also offer a product they call Pure Picks. These are CBD-infused toothpicks that contain 25 milligrams of CBD per pick. Flavors include blue raspberry, caramel apple, churro, cinnamint, lemon-lime, mountain berry, orange, pink lemonade, strawberry limeade, and tropical mint. Honestly, this is one of the most innovative products we have ever seen.
While those sound amazing, we've gone with a more classic product for our selection on what PureKana CBD you should use for anxiety. Gummies! Specially formulated to help you to relax, these gummies are completely vegan and contain 25 milligrams of CBD isolate apiece. They are naturally fruit flavored and are only two grams of sugar per serving (that's one gram of sugar per piece!) We don't know of many other places where you could find a delicious and healthy candy that will help ease your nerves.
Product Types: tinctures, capsules, pills, gummies, beverages, topicals, vape cartridges, bath bombs, pet care
Our Recommended CBD for Anxiety: CBD Vegan Gummies
7. Canna Hemp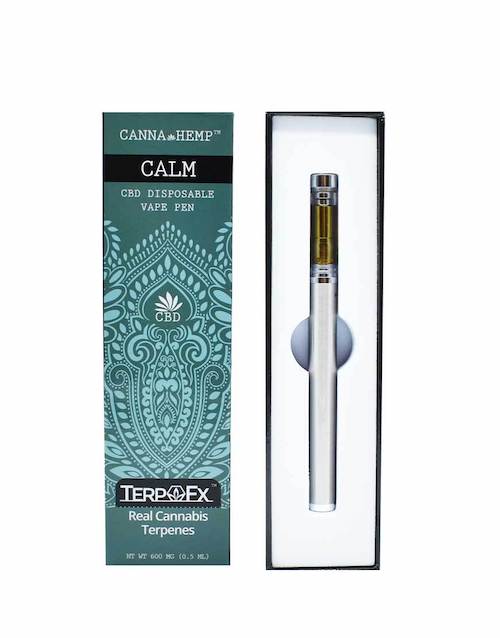 Canna Hemp is a great company. Their mission is simple: to bridge the gap between healthcare professionals and their patients that are interested in alternative healing. Canna Hemp is dedicated to delivering quality CBD health and wellness products to consumers all around the world. All of the products that they make are organic, vegan, and non-GMO. All of the CBD used in their products is grown and cultivated in America.
Canna Hemp cares about what their customers care about. They have a variety of products available such as vape pens, lotions, elixirs, and more. We can promise you, though, no matter what you buy, it is not going to contain any parabens, formaldehyde, petroleum, or phthalates. Every product is tested in independent third-party labs, and Canna Hemp will gladly provide a COA for anything you purchase.
If you would like to use CBD for anxiety, we recommend trying out the CBD Vape Pen in Calm by Canna Hemp. This pen contains about 100 milligrams of CBD per individual unit; each disposable vape pen is good for 90 draws. The liquid inside doesn't contain any PG or VG; instead, it is just Coconut MCT Oil, Cannabidiol (CBD), and Terpenes. Vaping is great for anxiety because it provides instant relief. Nothing allows the CBD to enter the bloodstream faster. This pen is described as having a woodsy mango flavor to it. (We're obsessed).
Product Types: elixirs, vape pens, pet care, topical pain relief, lotions, capsules, isolate crystals, lip balms, vape cartridges
Our Recommended CBD for Anxiety: CBD Vape Pen – Calm
8. Calm by Wellness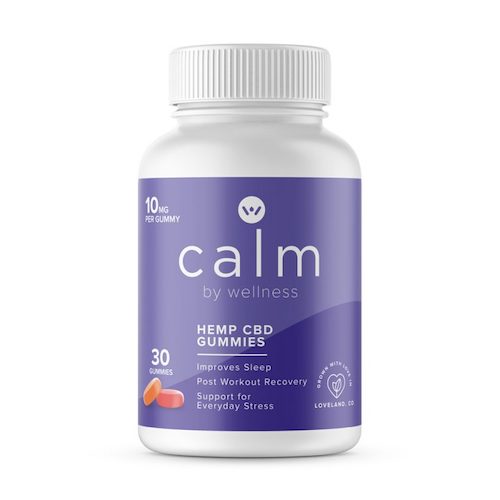 Calm by Wellness Co is a CBD brand that is fairly new on our radar, but they are awesome. According to their website, they were recently rated as the best CBD product for anxiety, as well as sleep and pain management. They use scientific formulations informed by the latest research from world-class laboratories all over the globe. The Calm by Wellness Co team is made up of doctors from reputable universities and pharmaceutical companies, and they are very dedicated to complete transparency in their processes.
Calm by Wellness Co uses source hemp that is grown in the state of Colorado; they use the most gentle extraction methods available in the industry in order to preserve the entire host of benefits you receive from full-spectrum CBD. They also care about people. The company is involved in charity and offers great customer service, including a money-back guarantee. As of now, the only products they offer are CBD drops or gummies.
What we recommend you trying out if you'd like to take CBD for anxiety are the gummies. They are made with hemp seed oil, fractionated coconut oil, and flavored with natural essential oils. Each fruit-flavored gummy contains ten milligrams of full-spectrum CBD oil. They have been specially formulated to help you feel calm and reach your potential every single day because you're taking care of your body.
Product Types: extracts, edibles
Our Recommended CBD for Anxiety: Hemp CBD Gummies
9. CBDfx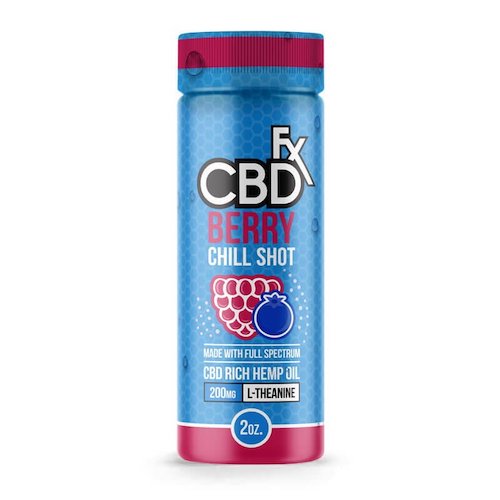 CBDfx is a CBD company that creates high-quality products with CBD extracted from industrial hemp that is organically grown and processed right in the United States. They use a gentle CO2 extraction method, which is the cleanest method available, and it also allows for the best preservation of all the extra goodies that come along with CBD, such as terpenes. They have a mission to create a CBD marketplace with a global reach that allows people to get the best products they can while still being able to have fun.
One this is for sure about CBDfx, they certainly don't compromise on quality, but that doesn't make their products boring by any means! They sell a huge variety of items ranging from edibles to pet care. One thing that stands out significantly about them is that they have an impressive range of vape flavors, which is something we've found uncommon across other CBD companies. Just a few options you have are blue raspberry, fruity cereal, or even gelato for those of you who have a sweet tooth.
From CBDfx, the CBD for anxiety we would recommend is their CBD drinks. These beverages are called "Chill Shots," and they come in a Berry or Lemonade flavor. Each shot is two milliliters and contains 20 milligrams of full-spectrum CBD oil per serving. These shots are rich in CBD as well as vitamins and other nutrients that help bring you back into balance when anxiety starts to get the best of you. The shots also contain L-Theanine, which is known for helping to regulate anxiety and lower blood pressure.
Product Types: vape oils, vape pens, gummies, tinctures, capsules, oils, pet care, beverages, terpenes, edibles, concentrates
Our Recommended CBD for Anxiety: CBD Drink – Berry CBD Chill Shot – 20mg
Additional Resources on Using CBD for Anxiety
How Does CBD Oil Help Relieve Anxiety?